We had a full and enjoyable Sunday last week! James and Jonathan Staddon from West Virginia emailed us that they were in CT that weekend. They joined us at church for morning service and lunch to follow. In the evening we had a concert at Harvest Baptist Church in New Hartford, CT.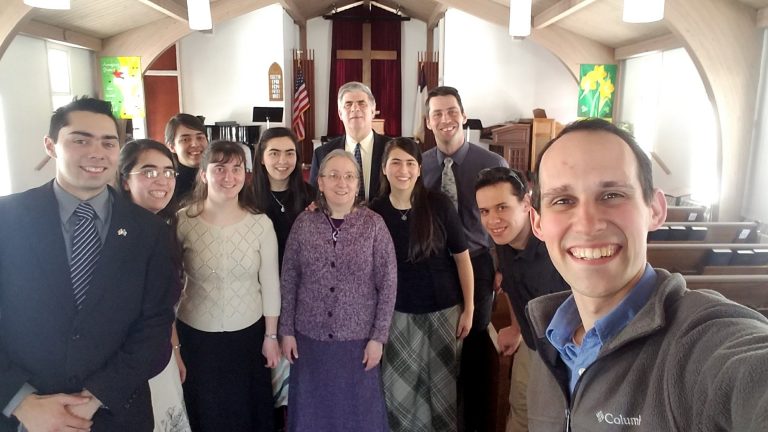 James Staddon has a photography business called Lenspiration and also produces calendars. He makes personalized calendars for our church every year which we all enjoy very much. We highly recommend Lenspiration – James has A LOT of wholesome and Christ-honoring resources on photography; even if you're not into photography, the calendars he makes are beautiful! It was nice to finally meet him and his brother Jonathan in person! Our families share a lot in common, and it was a blessing to share fellowship as brothers and sisters in Christ.
Check out www.lenspiration.com and Jonathan's videography business at www.vizaframe.com!
In the evening, we were at Harvest Baptist Church. We had never been there before, but enjoyed the opportunity to minister there!
Carolyn
Daniel
Elizabeth and Susanna at the CD table
"And the Lord make you to increase and abound in love one toward another, and toward all men, even as we do toward you: To the end he may stablish your hearts unblameable in holiness before God, even our Father, at the coming of our Lord Jesus Christ with all his saints."
(1 Thessalonians 3:12-13)