A few weeks ago, Joel & Kathryn, Carolyn and Lydia went to a Photography Field Day at Kent Falls with James Staddon from Lenspiration, and his brother Jonathan. The weather was absolutely beautiful and we had a blast! We learned about the basics of photography: what is Aperture? ISO? Shutterspeed? (and much more), and got hands-on experience with using the various settings on a camera. James is a great teacher: patient, enthusiastic, and explaining things well. If you are interested in learning more with photography, Lenspiration.com is a great place to go for a wholesome, Christ-honoring learning environment!
Carolyn and Lydia, when we first got to Kent Falls. We had never been there before; it is a pretty place!
We started out in a "classroom setting" at the picnic tables.
Now for some hands-on experience! We started out with trying to get pretty pictures of a bridge.
Picture by Lydia
The pear trees were in full blossom and were absolutely beautiful! (picture by Lydia)
James had some extra cameras, which he let Joel and Kathryn use. 🙂
Picture by Joel
Picture by Kathryn
Then we headed up to the falls – magnificent displays of our loving Creator's handiwork! (picture by Lydia)
Picture by Joel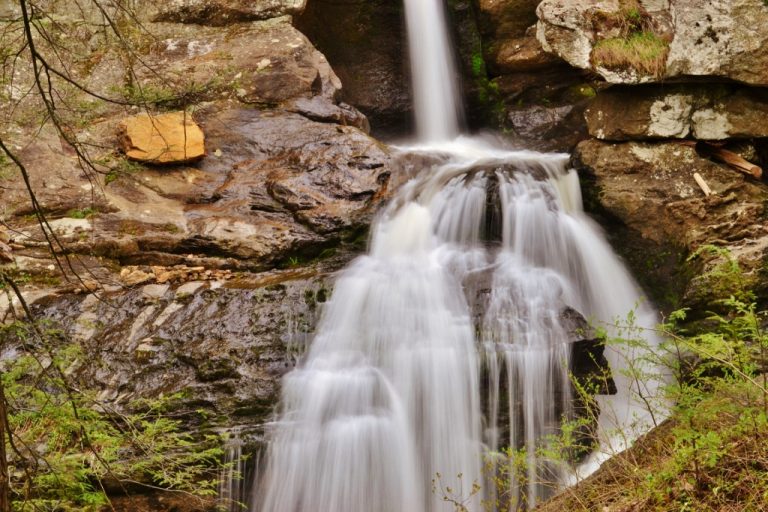 Picture by Lydia
The lower falls (picture by Lydia)
Joel had thought ahead and brought hotdogs, since we knew there would be pedestal grills at the park. So we had a fun picnic supper to finish out the day – yum!! We had forgotten to bring plates (oops!), but we made use of Chick-fil-A take-home containers and foil that we had with us, and made our own plates!
Check out James' blog post about the day and watch the video that his brother Jonathan made!
"Whether therefore ye eat, or drink, or whatsoever ye do, do all to the glory of God." (1 Cor. 10:31)