This year's Memorial Day weekend was filled with sweet celebrations of life and family and country…kicking it off, a birthday party for our cousin Rachel's little girl Emily (now 5!). They live in Texas and it was so nice to see them. On Saturday we went to MA for our cousin Nicole's wedding rehearsal, hot in the sun but efficiently led by our cousin-in-law Josh who officiated. On Sunday we participated in the annual Cheshire Memorial Day parade, in spite of the drizzle and clouds, and were excited to have Joel with us for the first time, strumming on his banjo. On Monday we spent the day rejoicing in the joining of two hearts as one in our cousin's elegant, God-honoring wedding.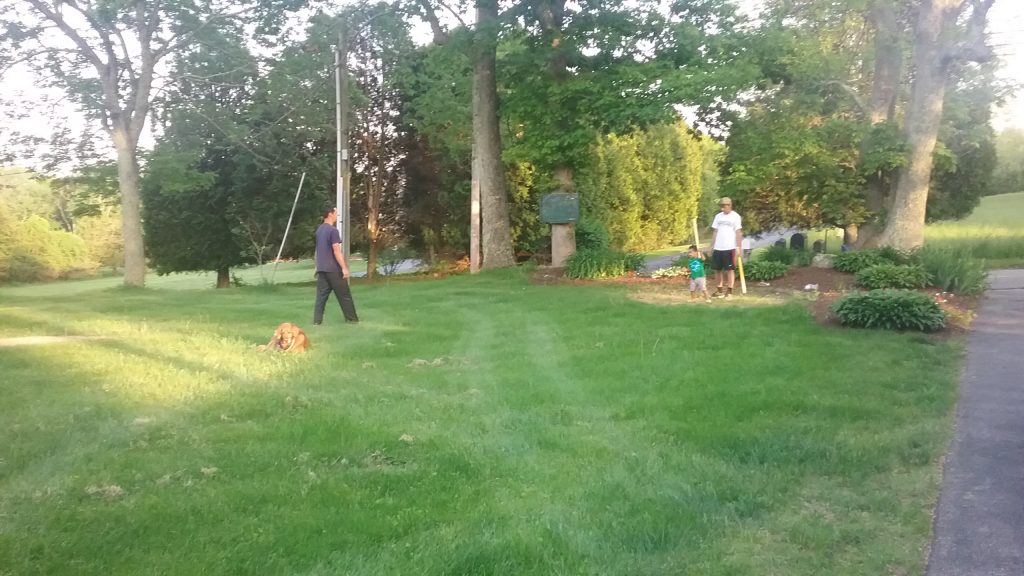 We had a great time at the birthday party for our little cousin! It was fun playing wiffleball with the kids.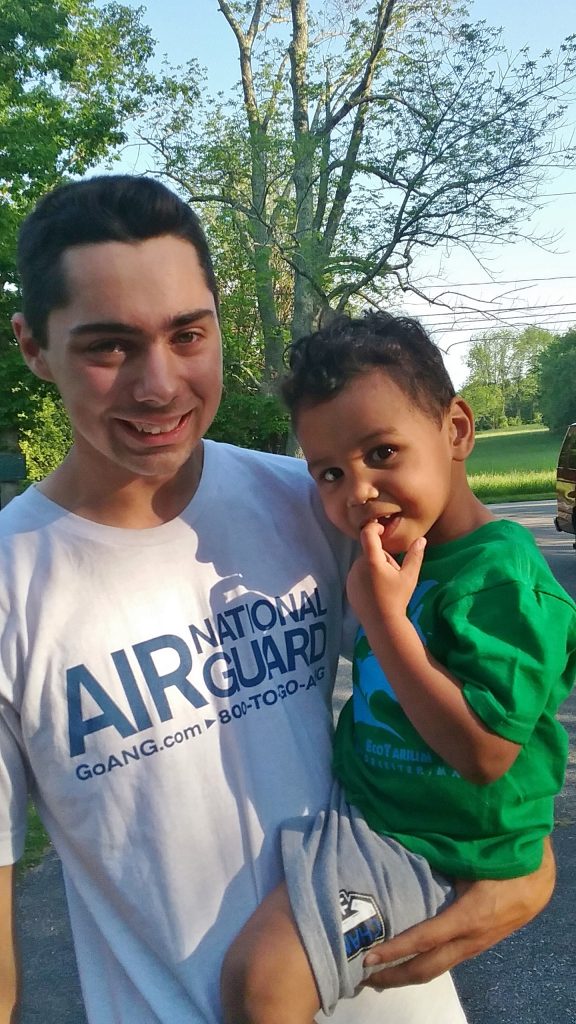 Daniel and our little cousin, Ethan. They hung out a lot together throughout the evening.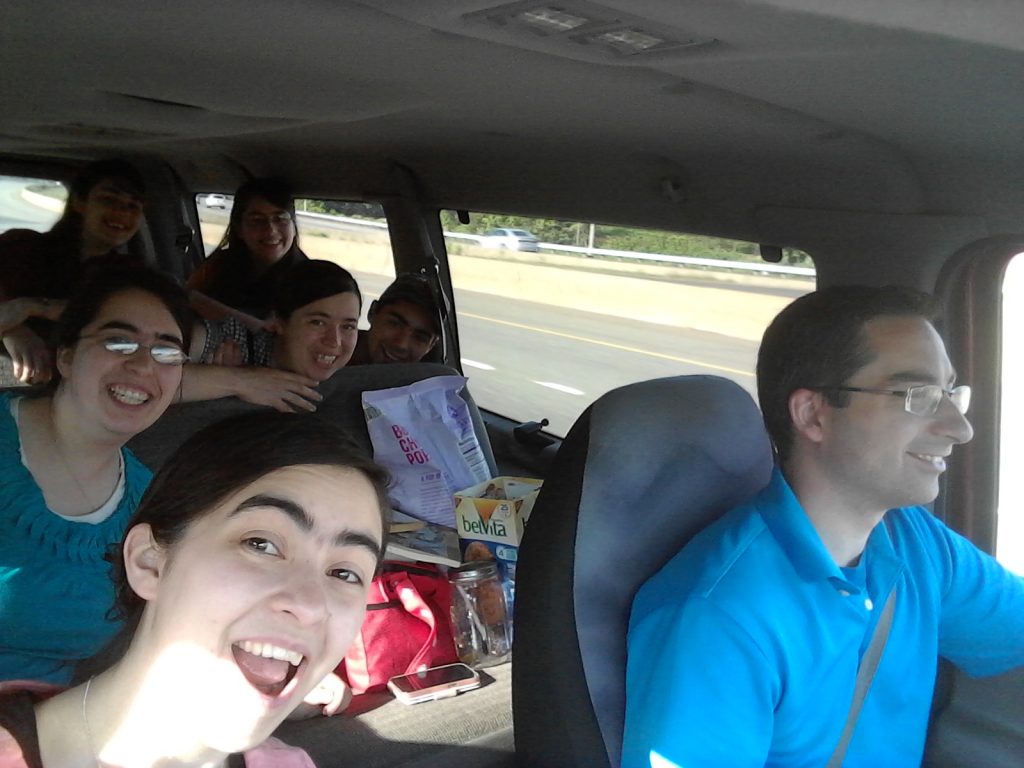 Heading up to Massachusetts on Saturday morning for the wedding rehearsal. It was a long day, but we enjoyed our time together.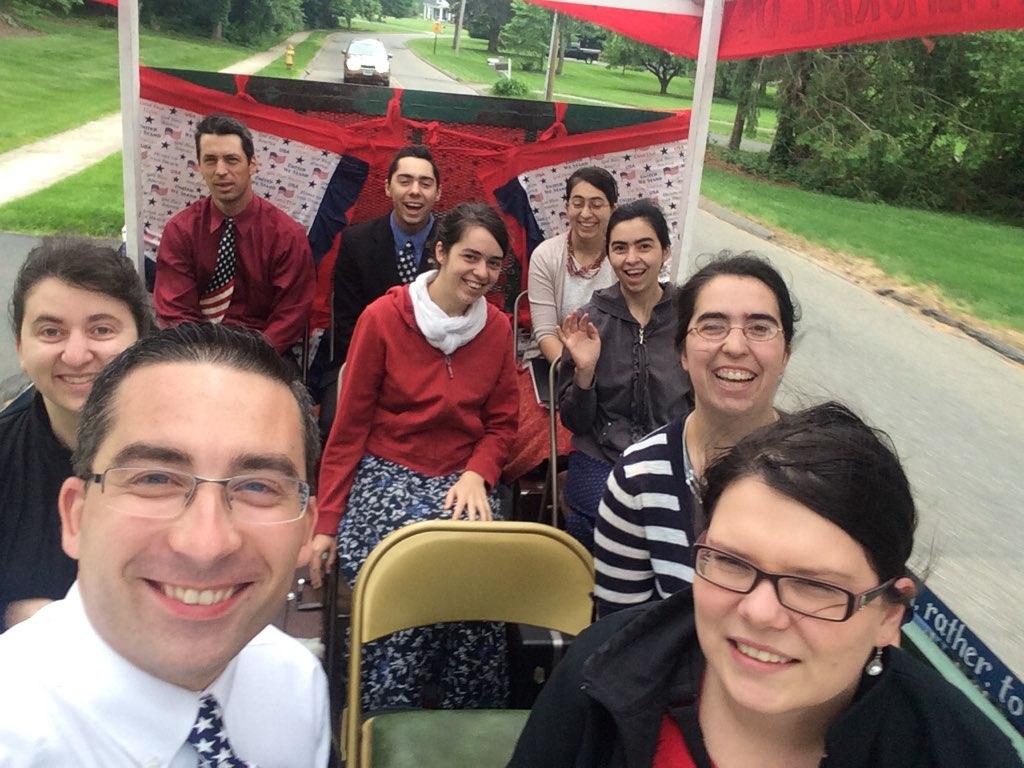 On our way to the Memorial Day Parade! It was chilly and drizzling, not ideal weather for instruments, but we managed to stay pretty dry.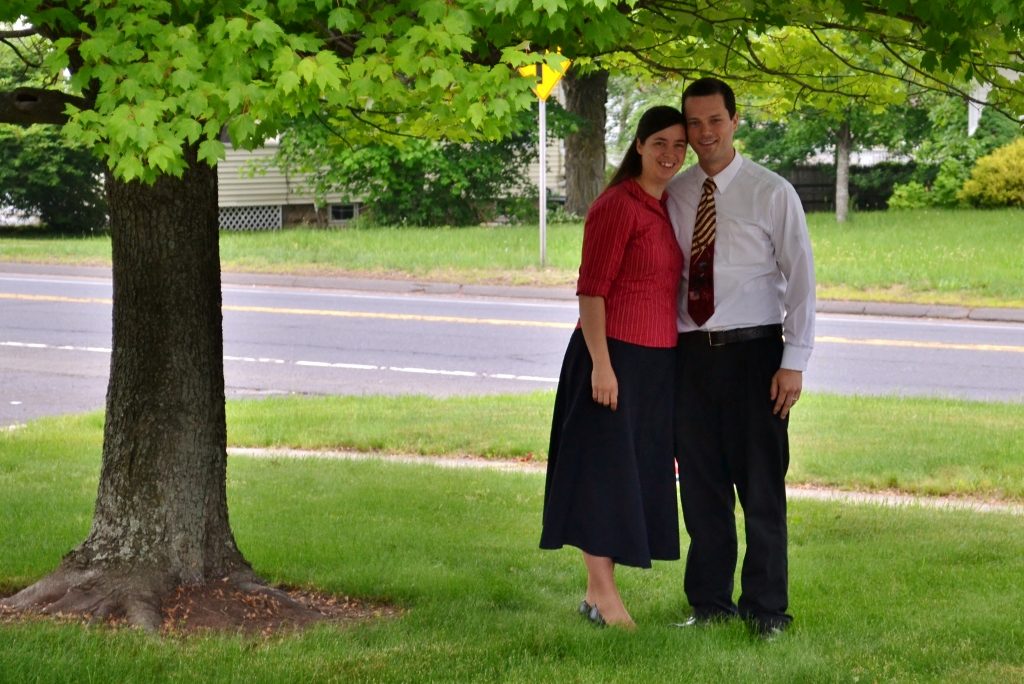 Did you notice who was missing from that previous picture? Well, here they were, waiting for us when we got to the parade.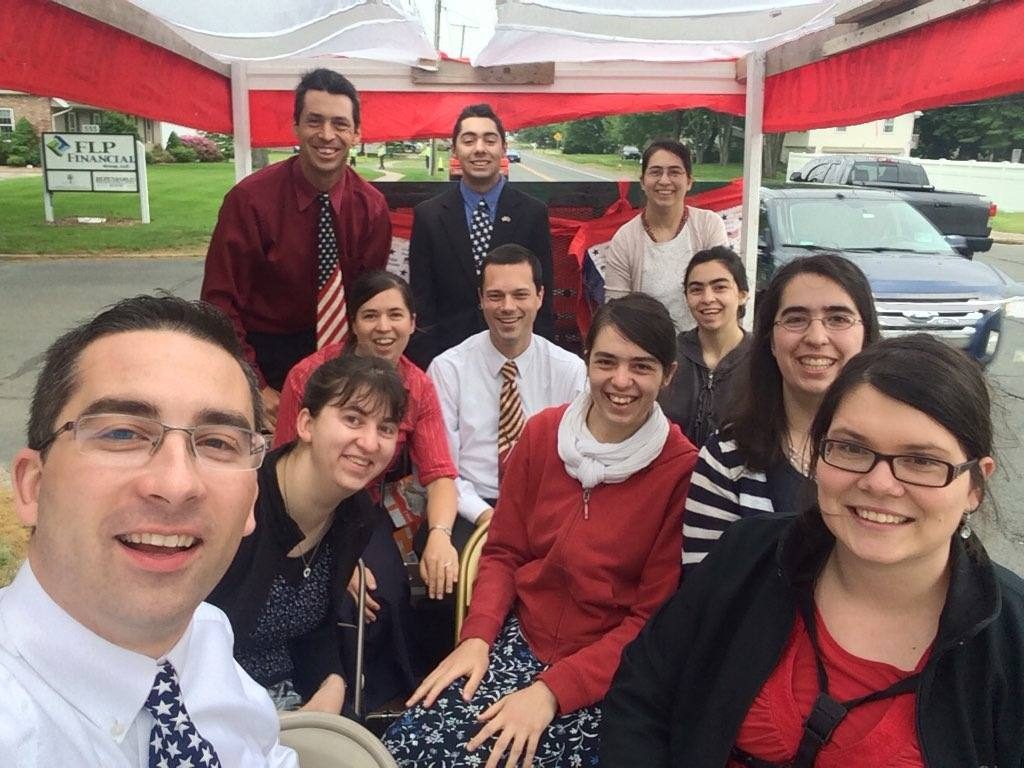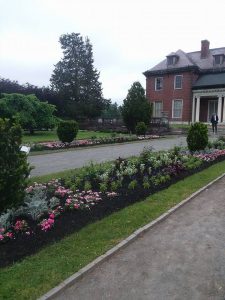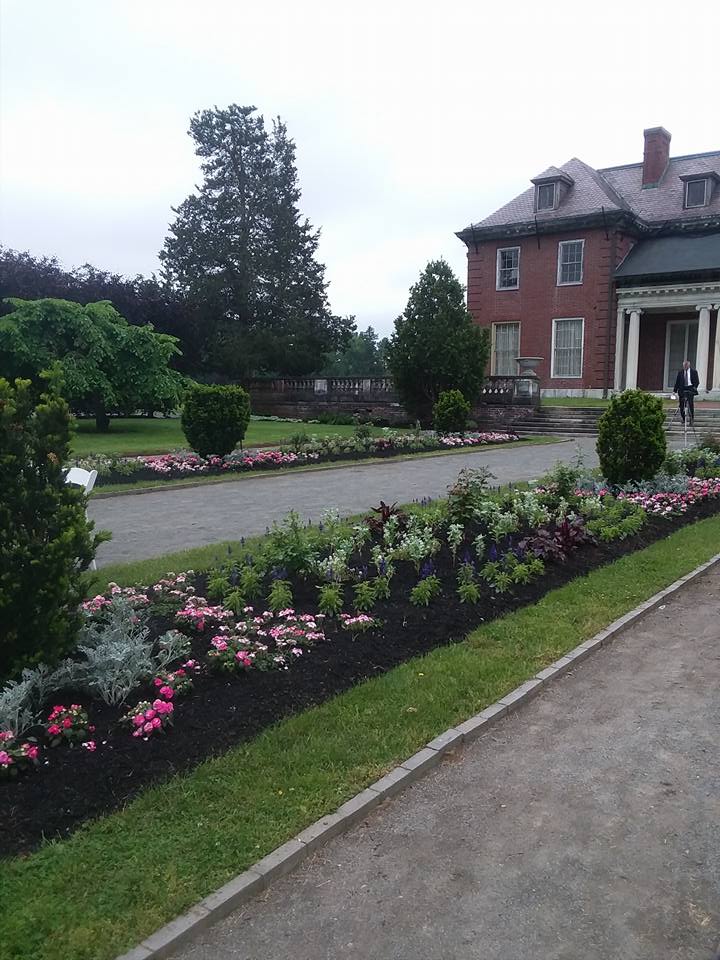 The wedding was held in this lovely garden. We were glad for the cloud cover, too – no rain, but we weren't blinded by bright sunshine either.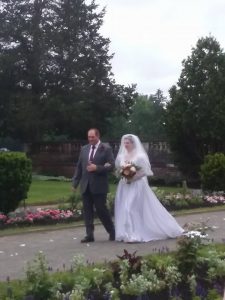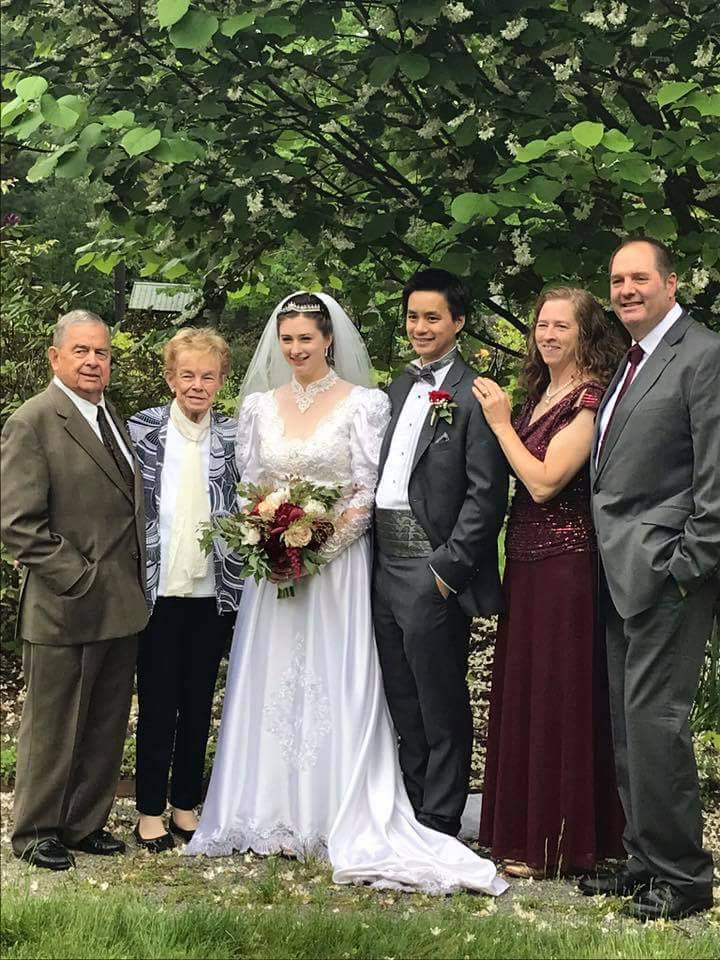 Nicole & Barnabas with her parents and grandparents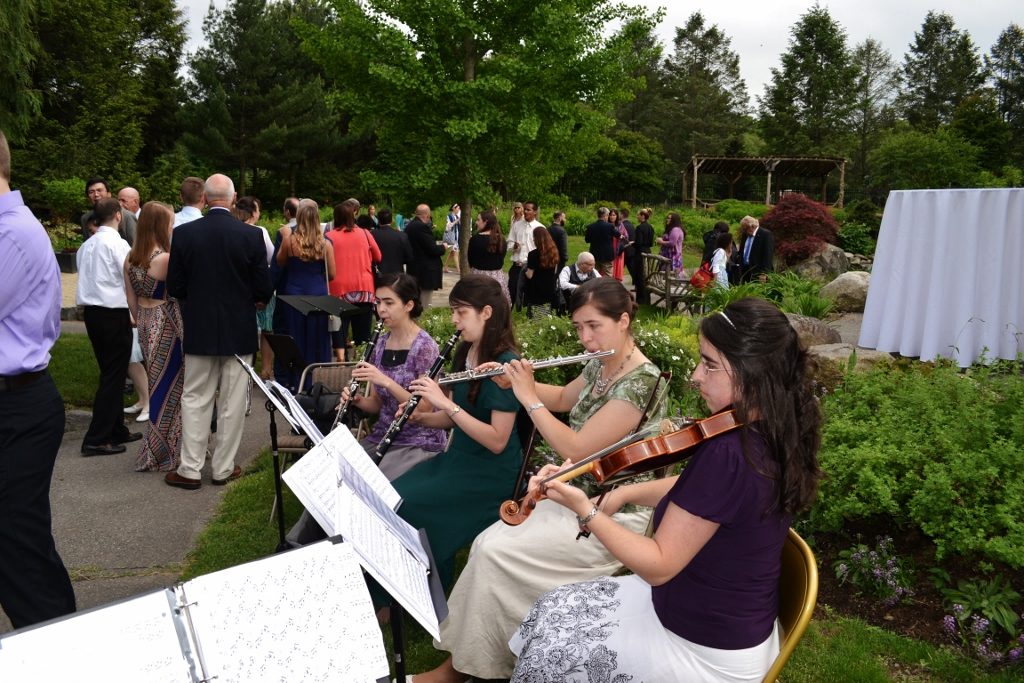 We played music in the garden as the guests enjoyed hors d'oeuvres.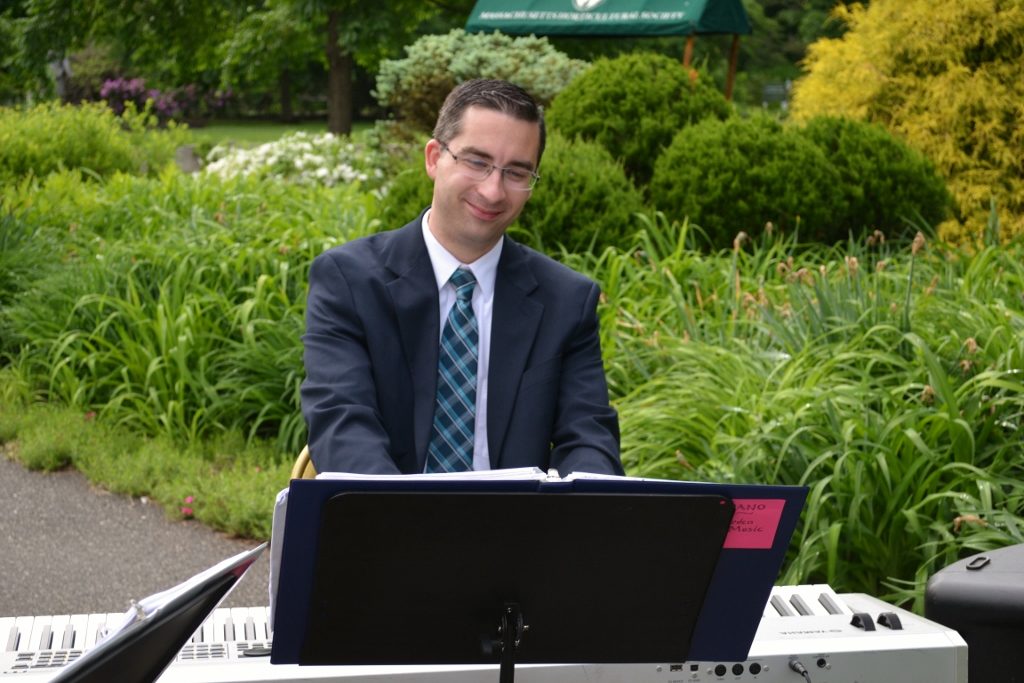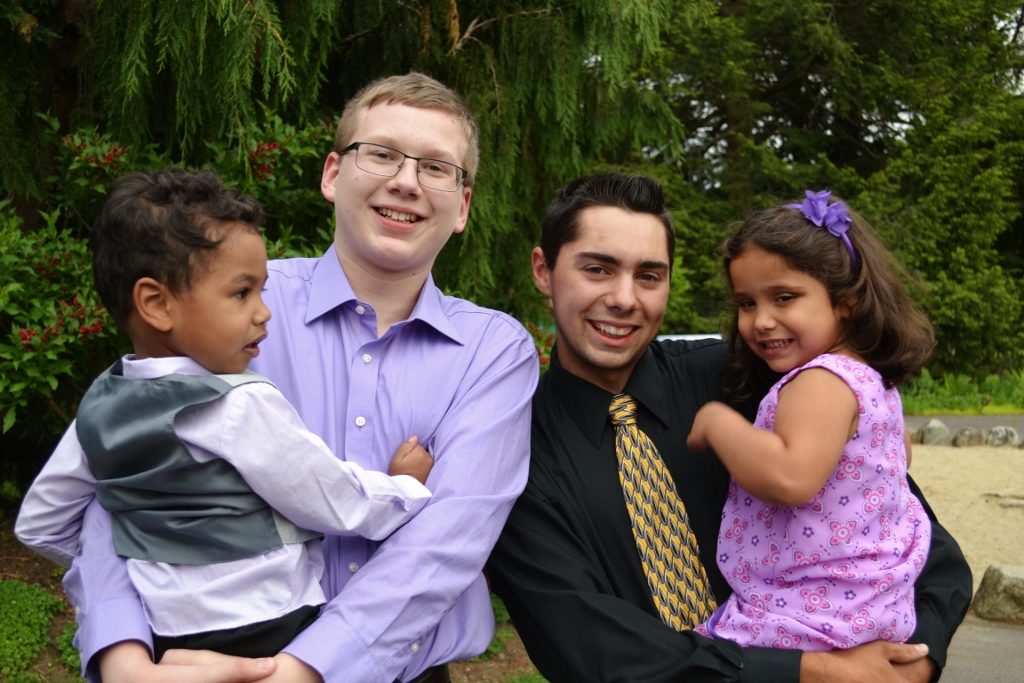 Our cousin Michael and Daniel with our little cousins Ethan and Emily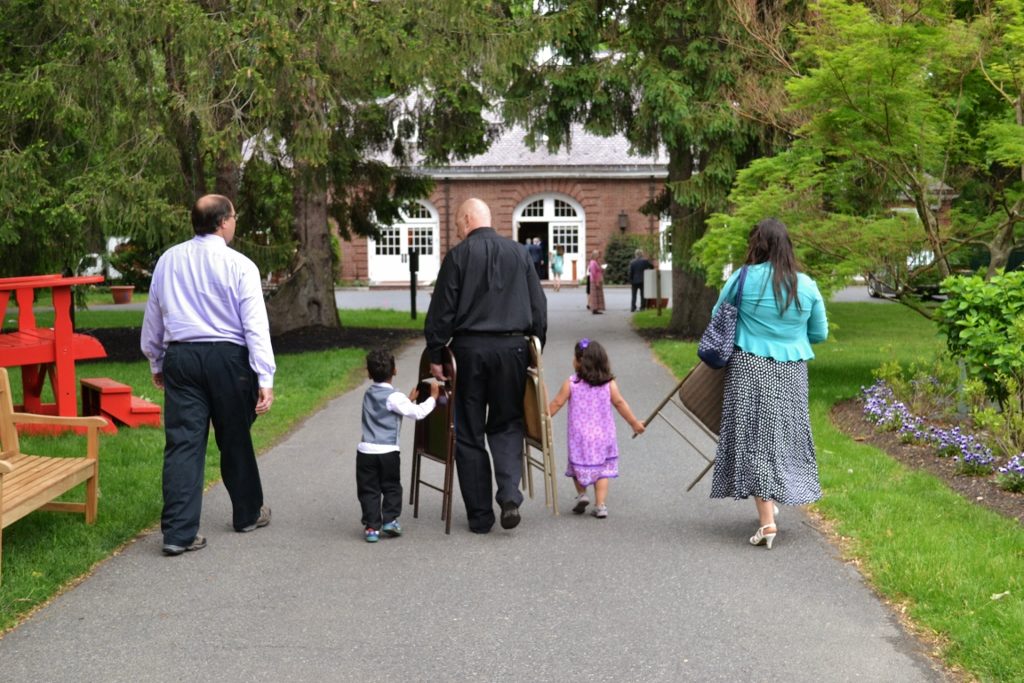 Ethan and Emily helped N'gella and our Uncle Allan carry folding chairs back to the van. So sweet!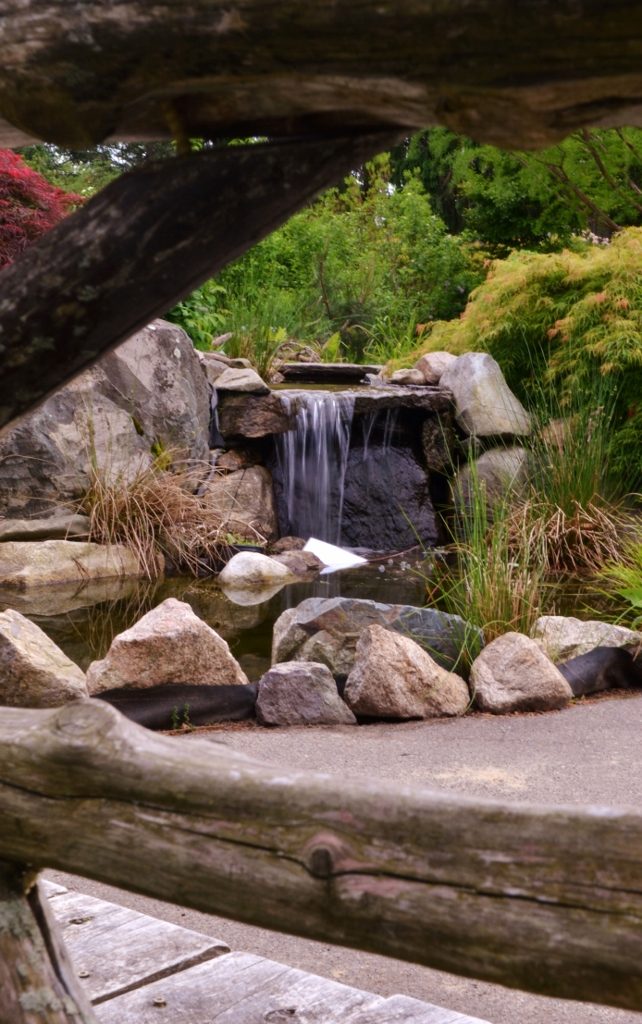 "That Christ may dwell in your hearts by faith; that ye, being rooted and grounded in love, may be able to comprehend with all saints what is the breadth, and length, and depth, and height; and to know the love of Christ, which passeth knowledge, that ye might be filled with all the fulness of God." (Ephesians 3:17-19)