On July 4th, we kicked off our celebration with the annual Public Reading of the Declaration of Independence on the green in the center of town, an event that our family has put together over the past few years. Even though extremely hot weather was predicted, and there is little to no shade on the green, about 90 people came. We supplied water for everyone, and it didn't end up being quite as hot as originally predicted.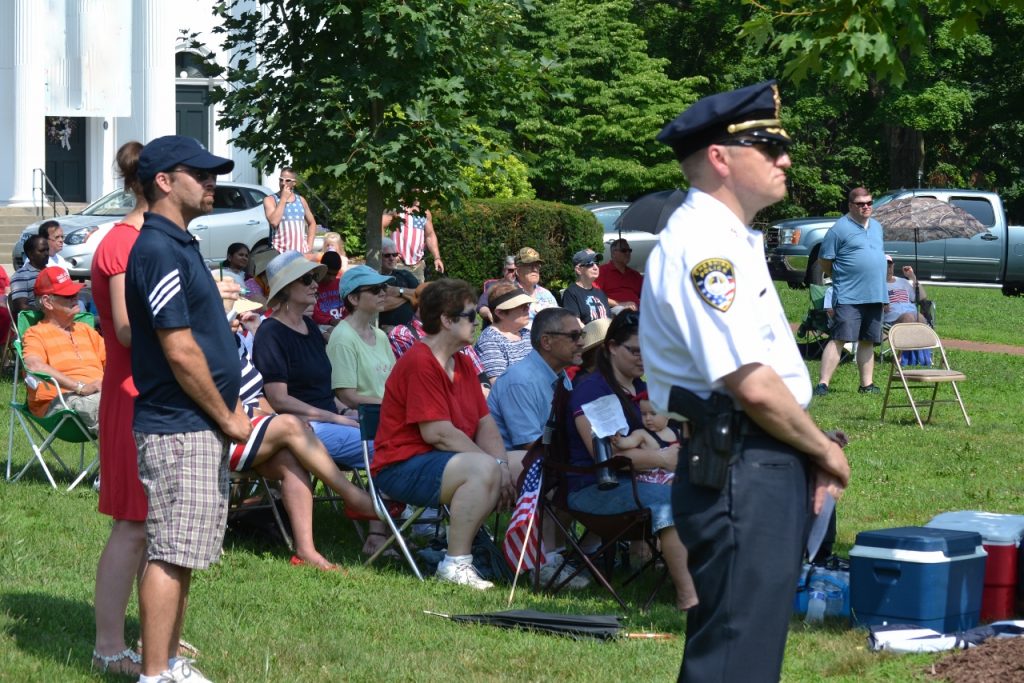 Part of the crowd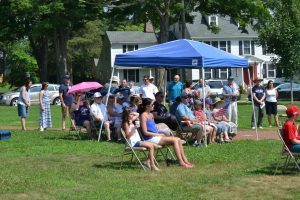 A friend of ours brought a small tent to provide some shade.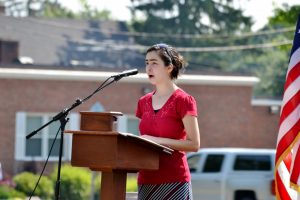 Susanna reading a history of events leading up to the Declaration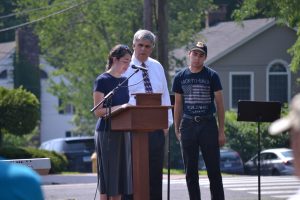 Carolyn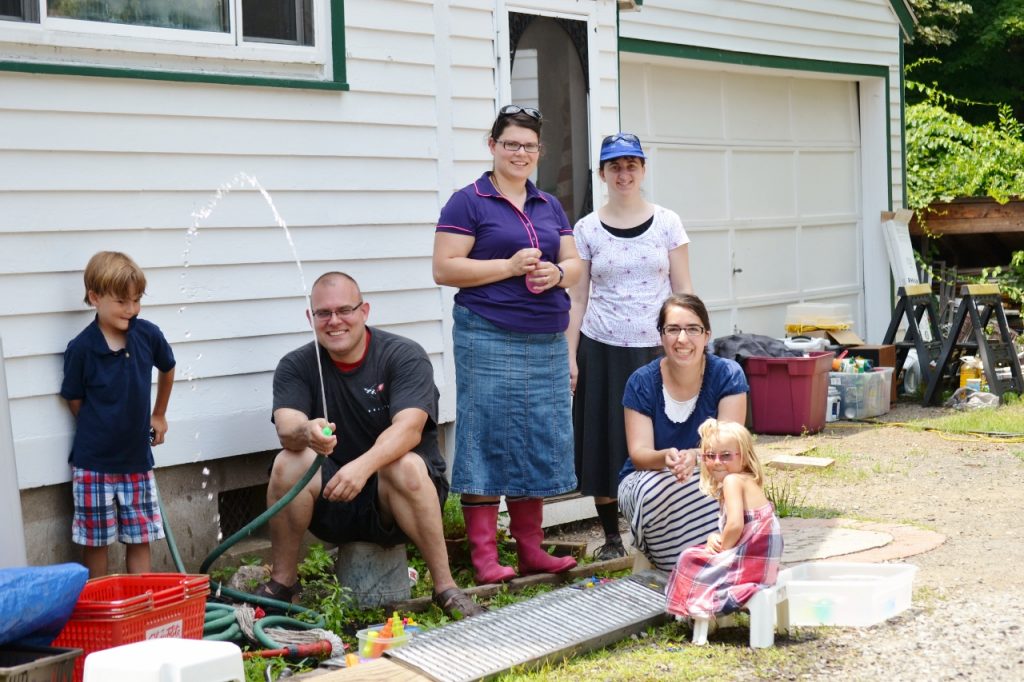 When we returned home, we had some friends over for a picnic. N'gella brought water balloons, so we filled 200 for us to use later in the afternoon.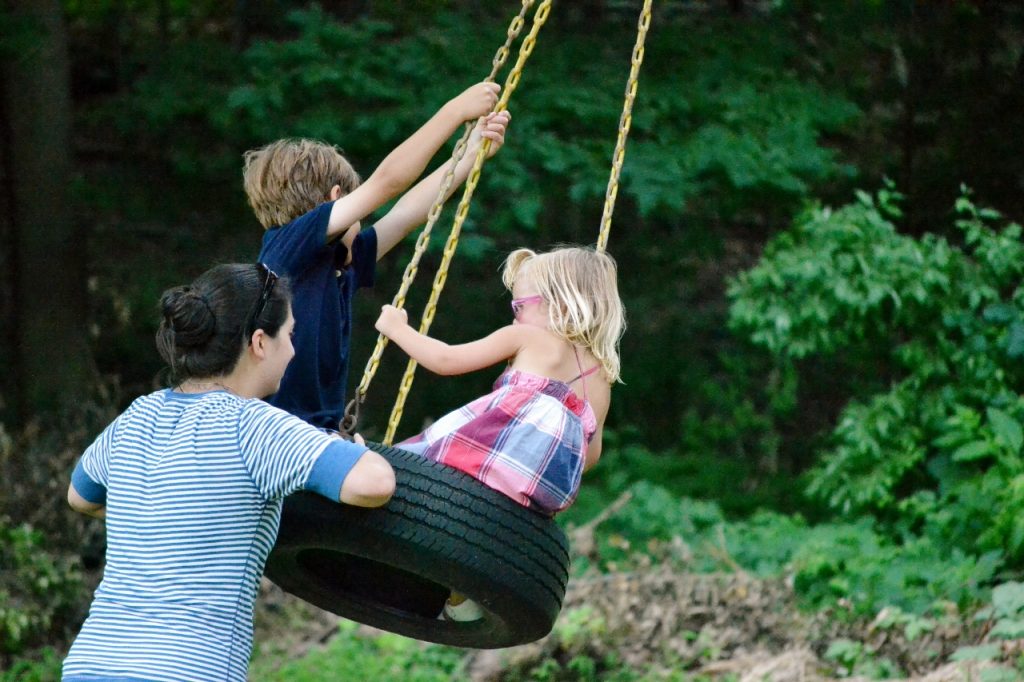 The kids enjoyed the tire swing that Daniel set up in the yard.
And our Pastor and his wife brought ice cream sundaes for dessert! Yum yum!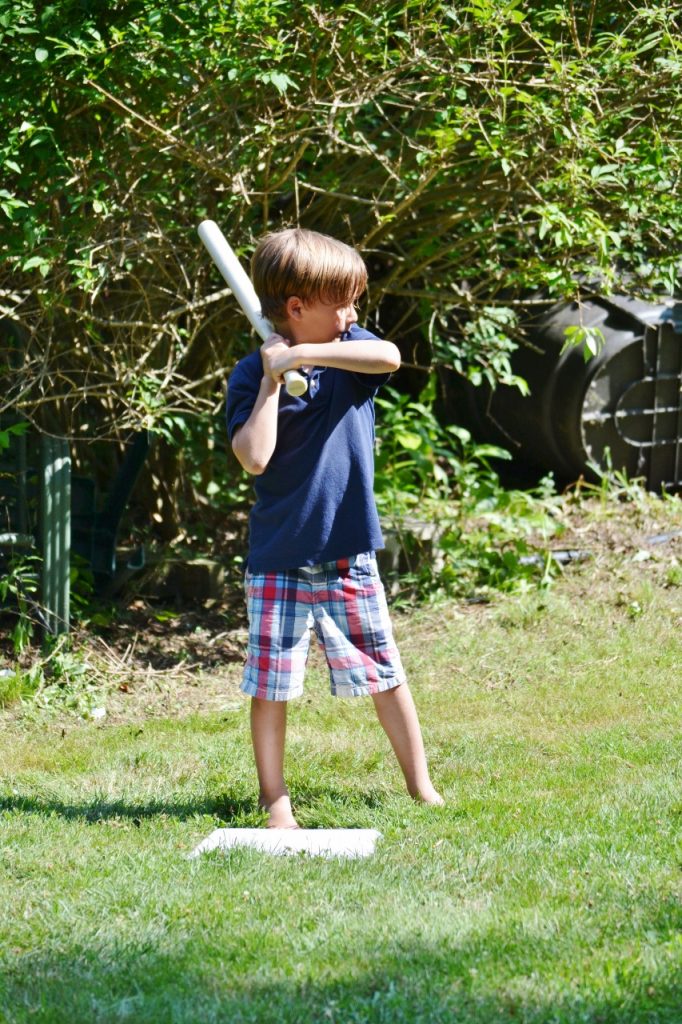 We enjoyed a game of wiffleball – adults and kids alike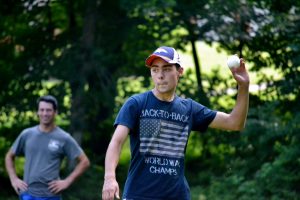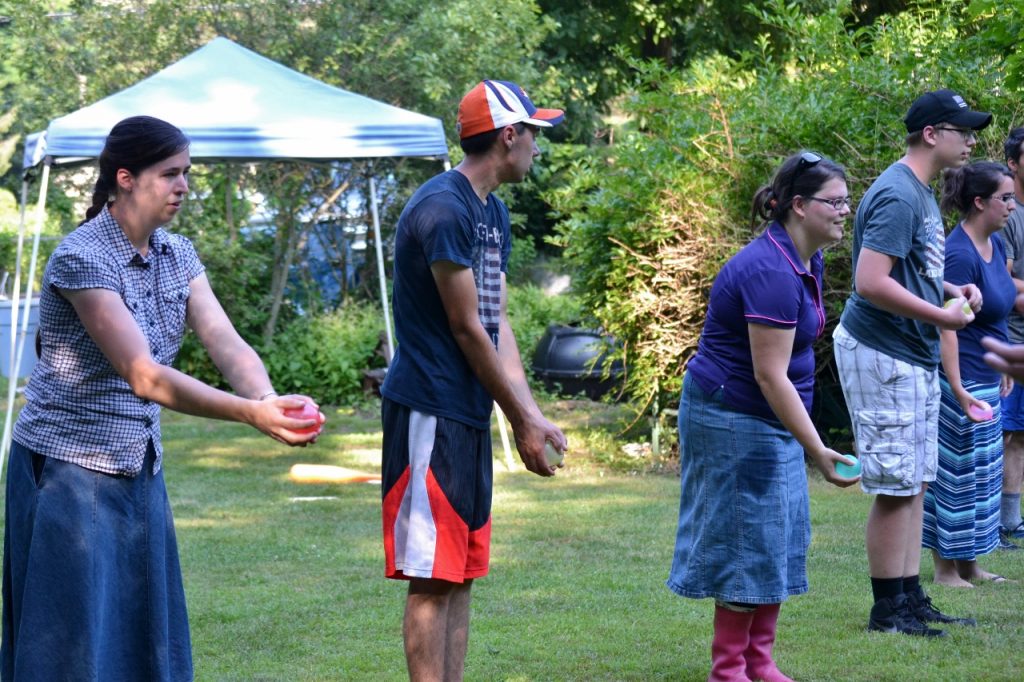 One, two, three…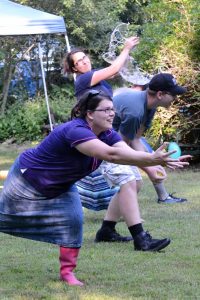 Toss!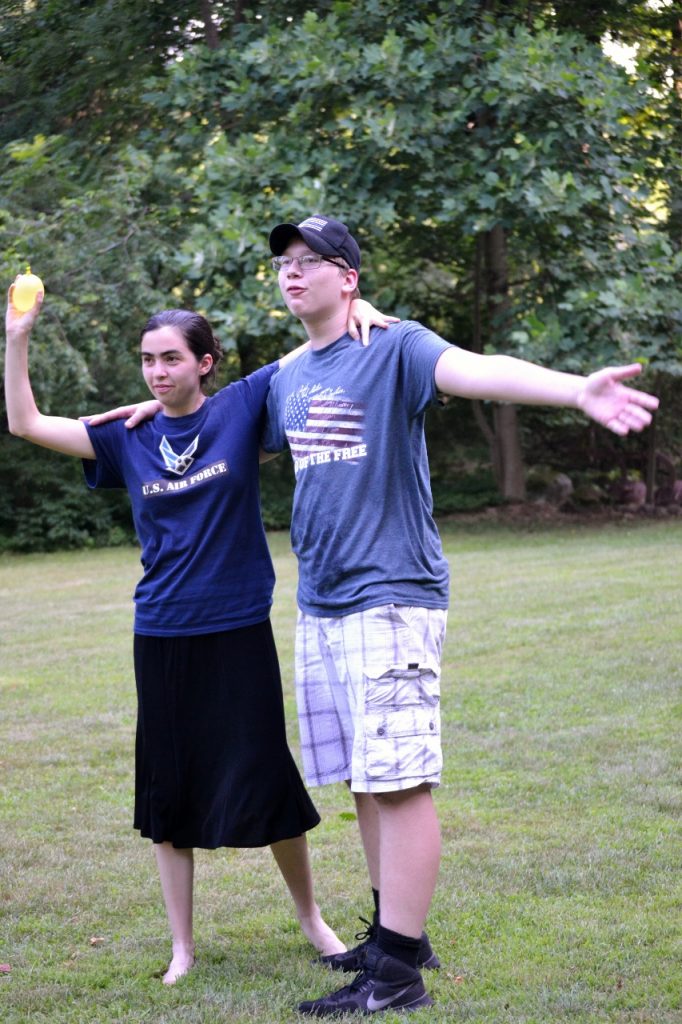 The winners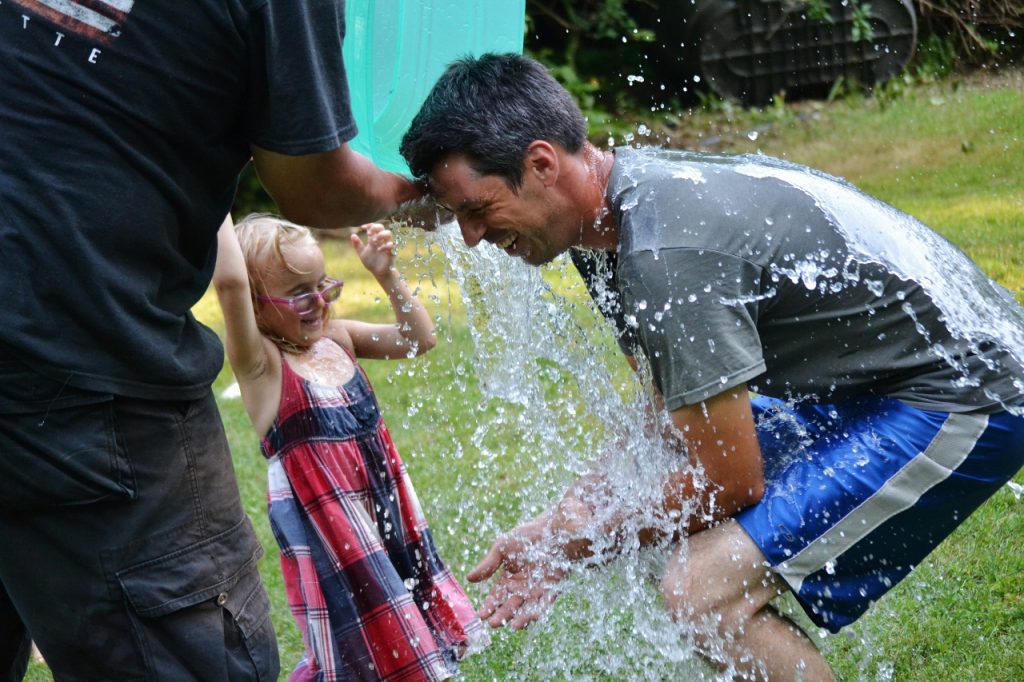 We all had a great day!
We are so grateful for the amazing country that we live in, and the way the God has worked in our history!
"Blessed is the nation whose God is the LORD; and the people whom he hath chosen for his own inheritance." (Psalm 33:12)