We presented our annual Tribute to America concert at Elim Park in Cheshire on July 8th – there was a great turnout, and we enjoyed sharing with the folks that came! A friend of ours took pictures for us. 🙂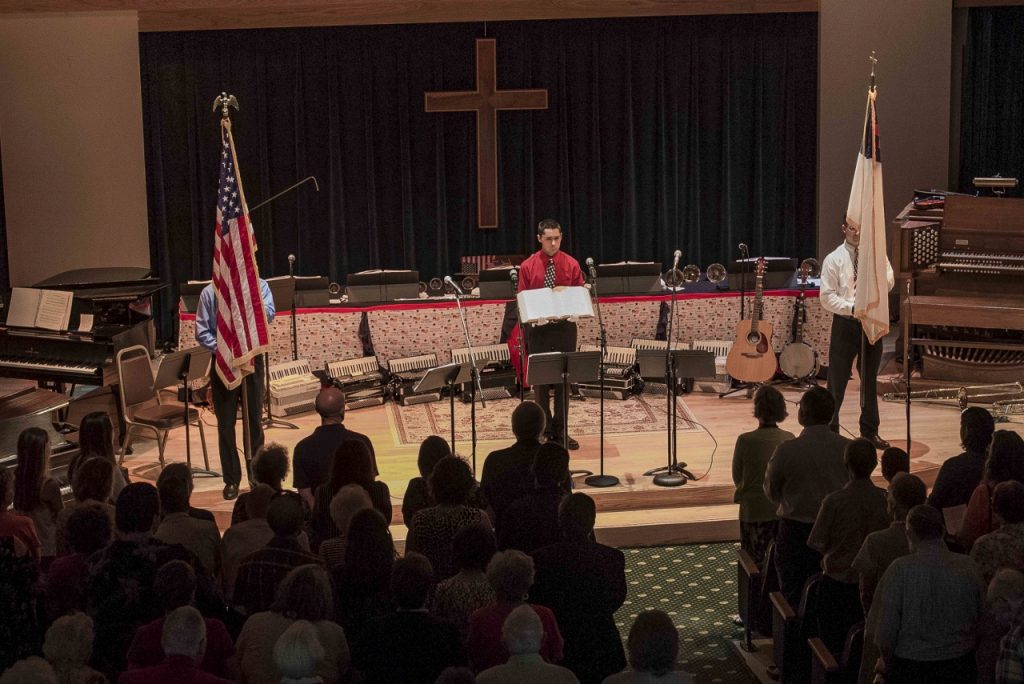 Presentation of the American Flag, the Christian Flag, and the Bible at the beginning of the concert.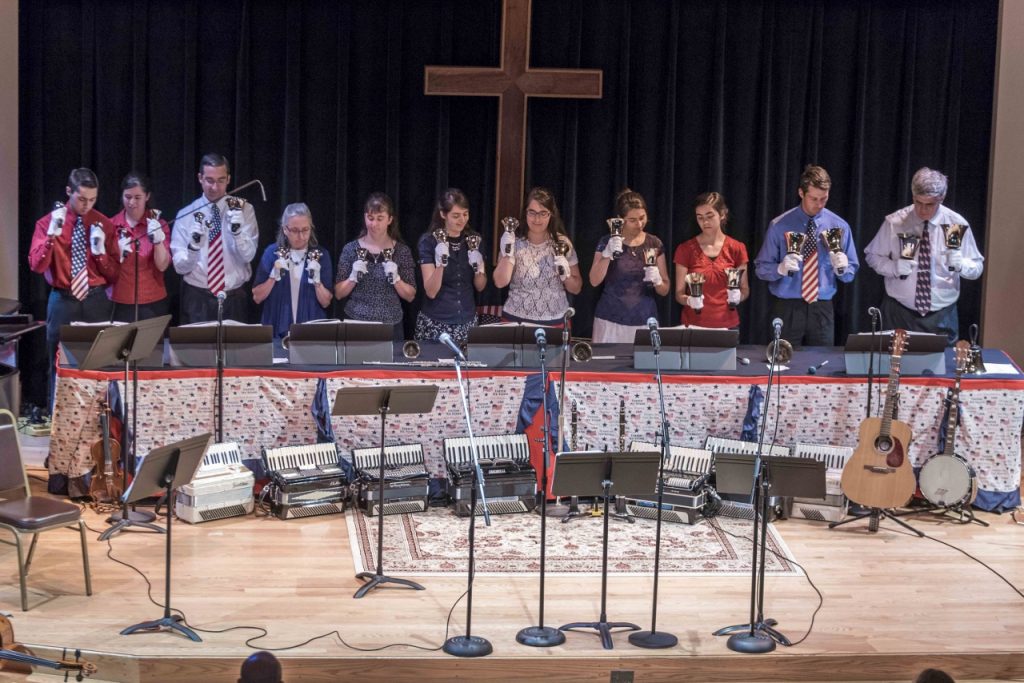 "The family that rings together clings together"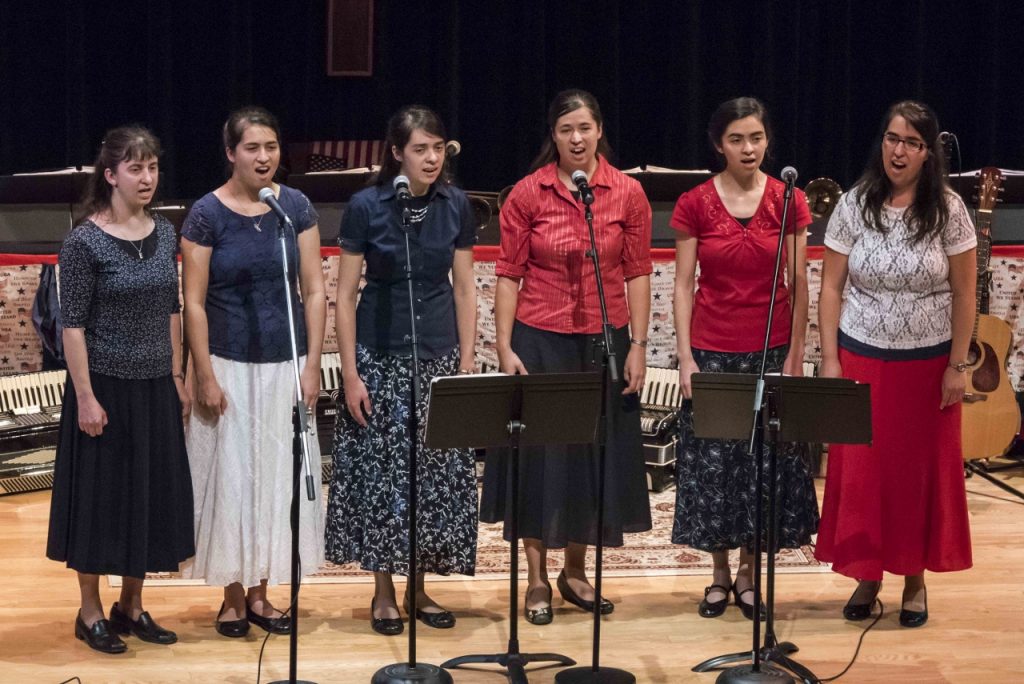 We sisters enjoy singing together! We sang "My Country, 'Tis of Thee"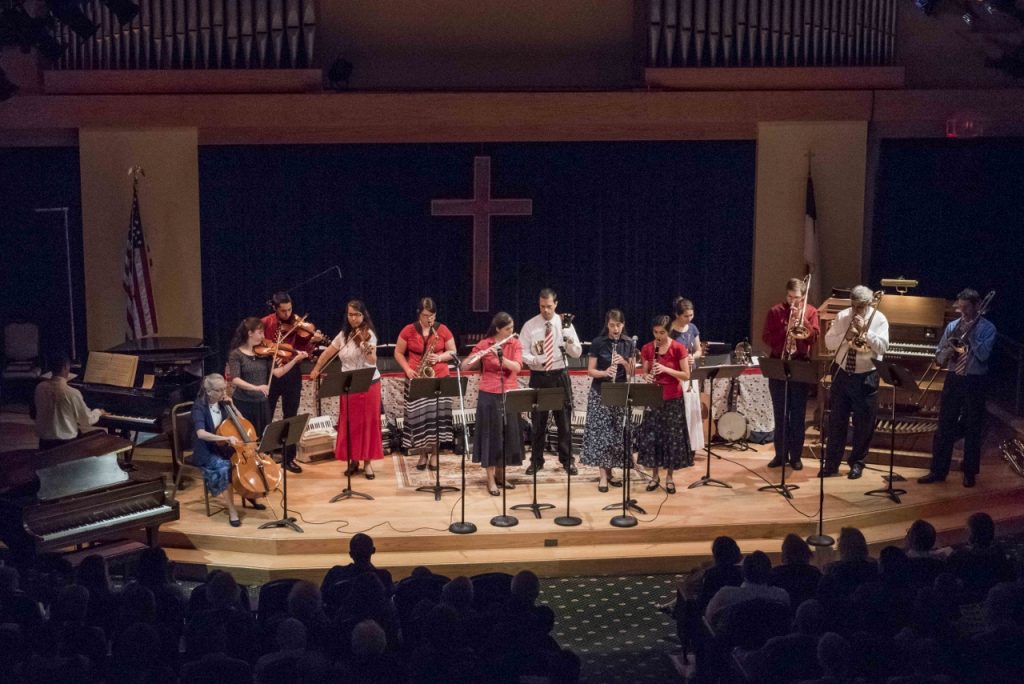 Matthew arranged the hymn "How Great Thou Art" for us to play on our instrumental ensemble.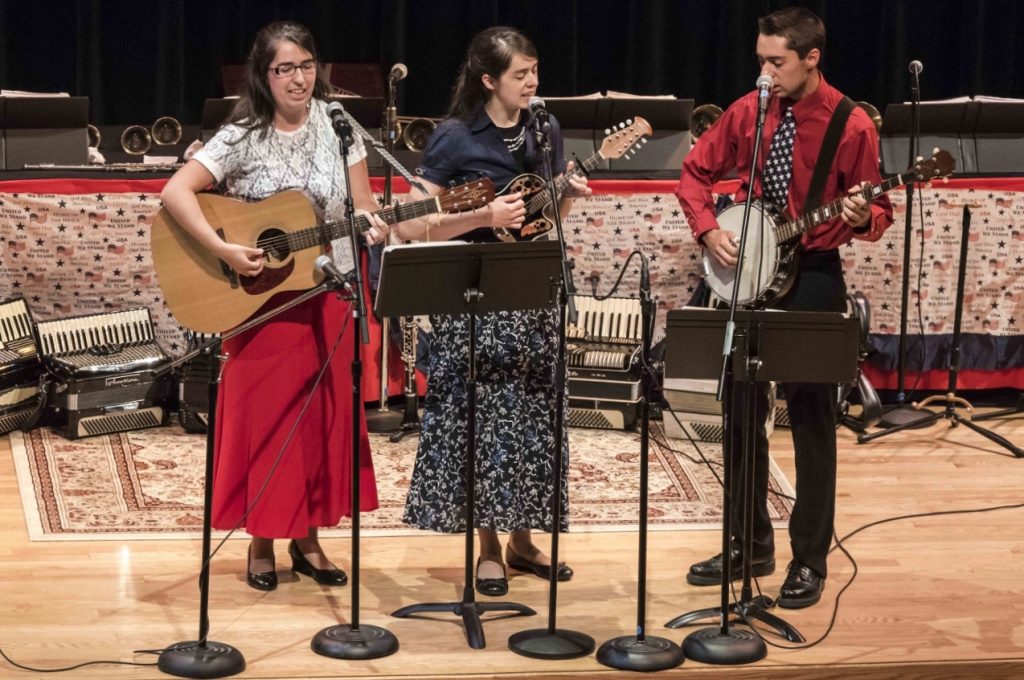 Lydia, Carolyn and Daniel sang a song about standing for our flag, and kneeling in prayer to God.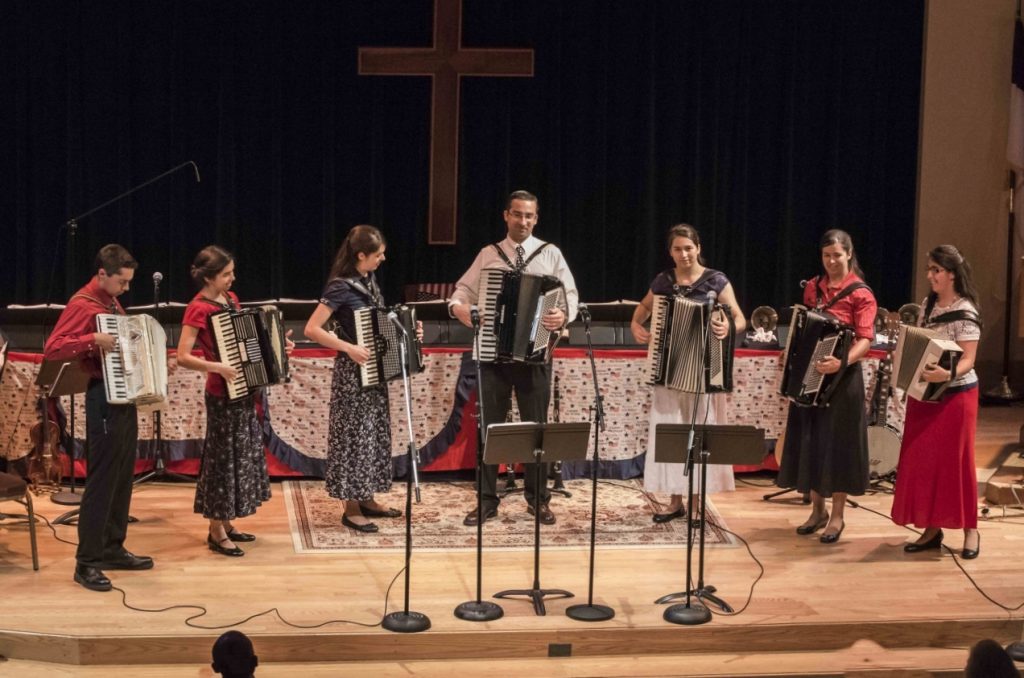 And we always enjoy playing our accordions together. We don't always get to have all seven of us playing at concerts, so we enjoy it when we're all together!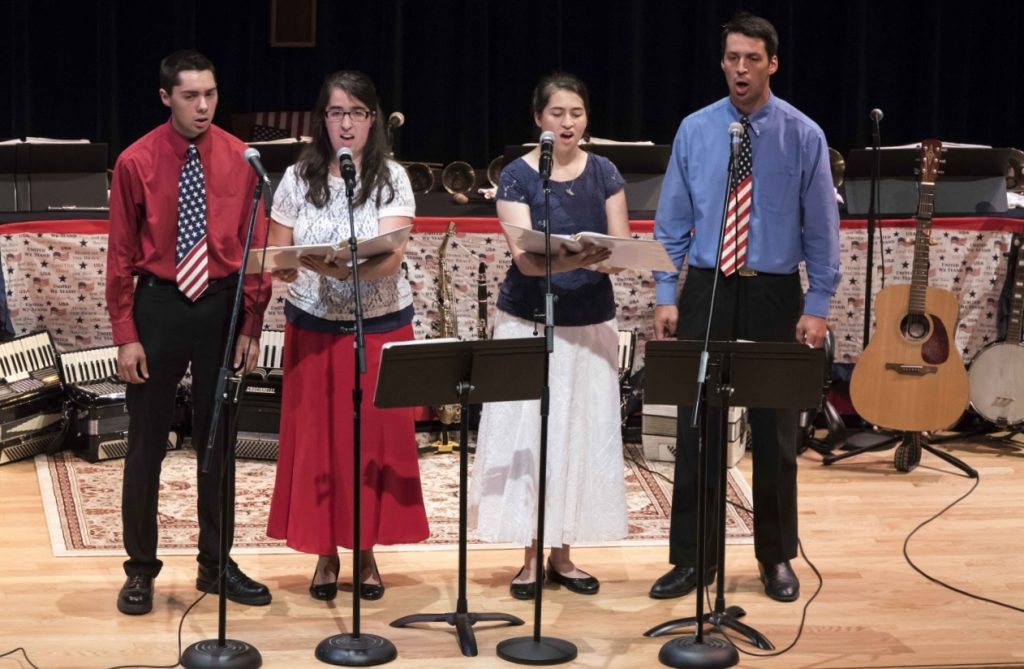 Daniel, Lydia, Julianna and Jonathan sang "In God We Trust, In God Alone" by Adam Morgan.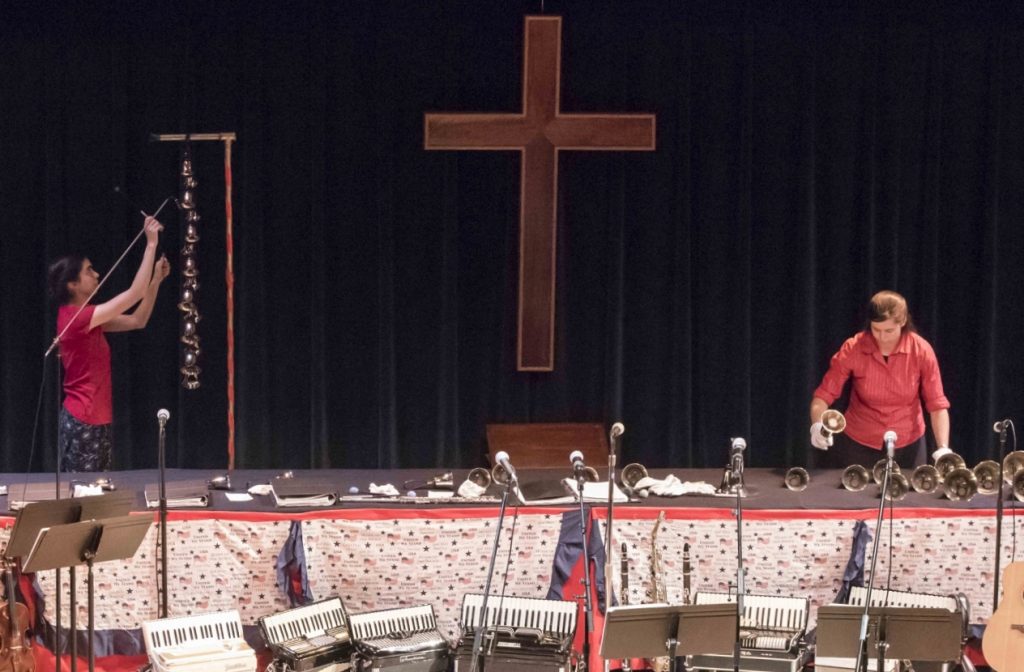 A favorite – The Bell Tree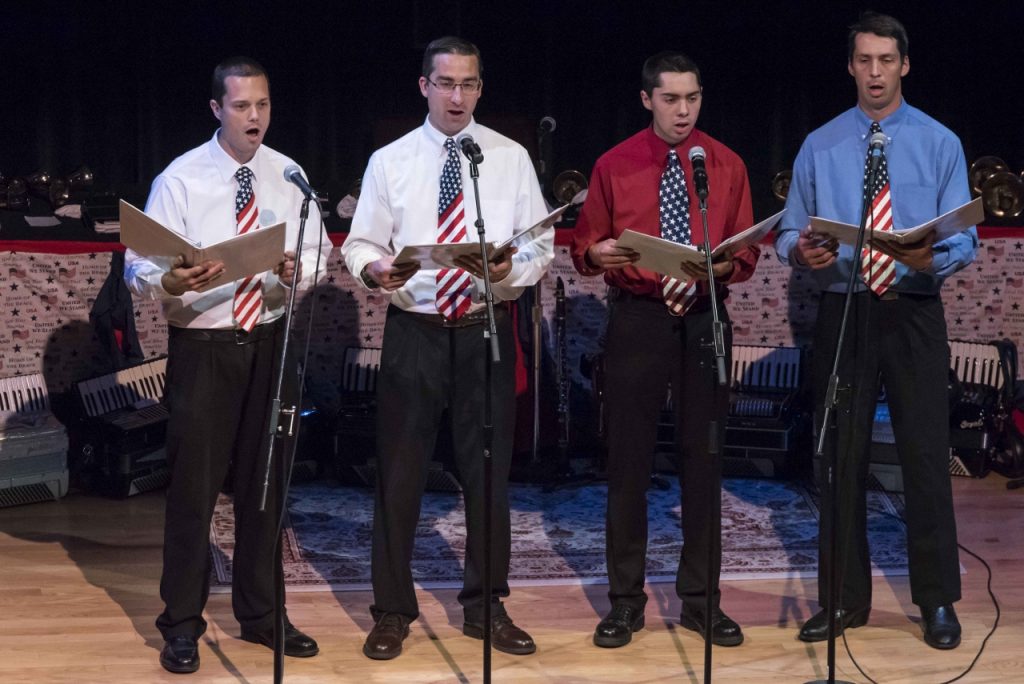 Joel, Matthew, Daniel & Jonathan sang "This is My Country". This was Joel's first concert as part of the Bennett Family!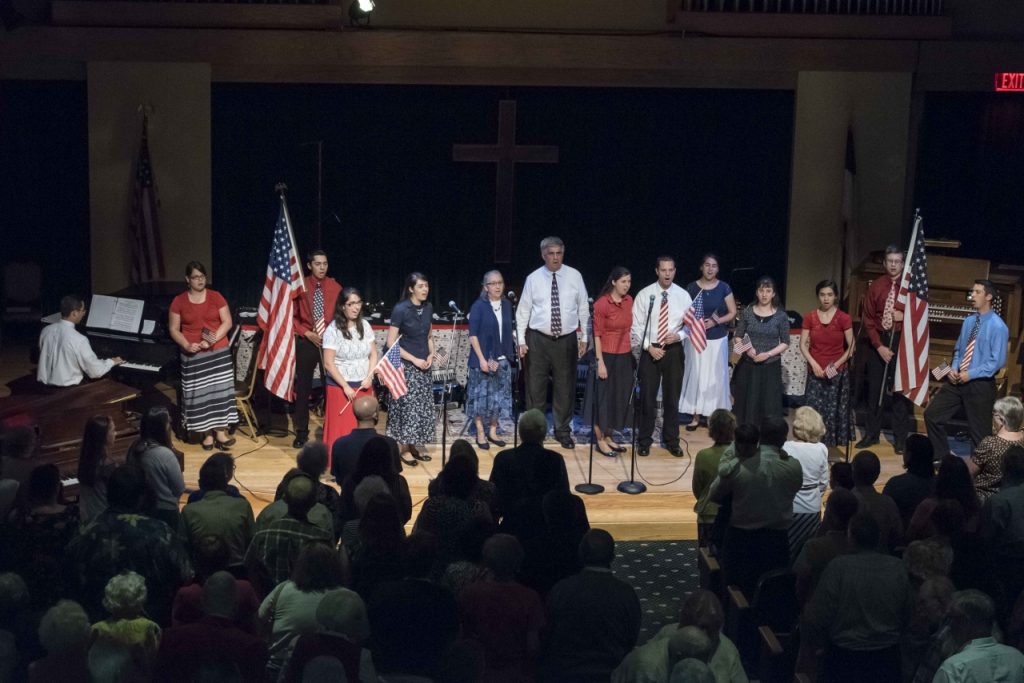 The entire Bennett Family singing "God Bless America" to close the concert.
"God bless America, land that I love,
Stand beside her, and guide her through the night with the light from above.
From the mountains, to the prairies, to the oceans white with foam,
God bless America, my home sweet home"