We're Patriots.
No, we're not part of the NFL team, the Patriots. We're not even die-hard Patriots fans.
This week we recognized Patriot Day on September 11th. In our family, we individually took time that day to remember the tragedy that occurred against our country in 2001. We did a patriotic concert on Wednesday.
Webster's Dictionary defines patriot as "a person who loves his or her country and is ready to boldly support and defend it". For us, that means reminding people, through story and song, of the godly founding our country had and the ways that God has worked in our history. It means praying for those in authority and respecting them whether or not we agree with them, personally or politically. It means honoring our flag – the symbol of all that is good and right in our country. It means saying "thank you" to a veteran. This week, it means getting ready for Daniel to head off to Basic Training.
We do these things because we love America.
But loving America is not the end all. Psalm 33:12 says "Blessed is the nation whose God is the LORD; and the people whom he hath chosen for his own inheritance." Any nation whose God is the Lord can and will be blessed. This blessing is not limited to America, nor is it promised unconditionally to America.
And the same is true for everyone personally. God wants to bless us, but we also need to honor Him with our lives and actions. We need to have a personal relationship with Him through Jesus Christ the Lord.
Our love for each other, for America, stems from, and is only truly possible through – our love for God.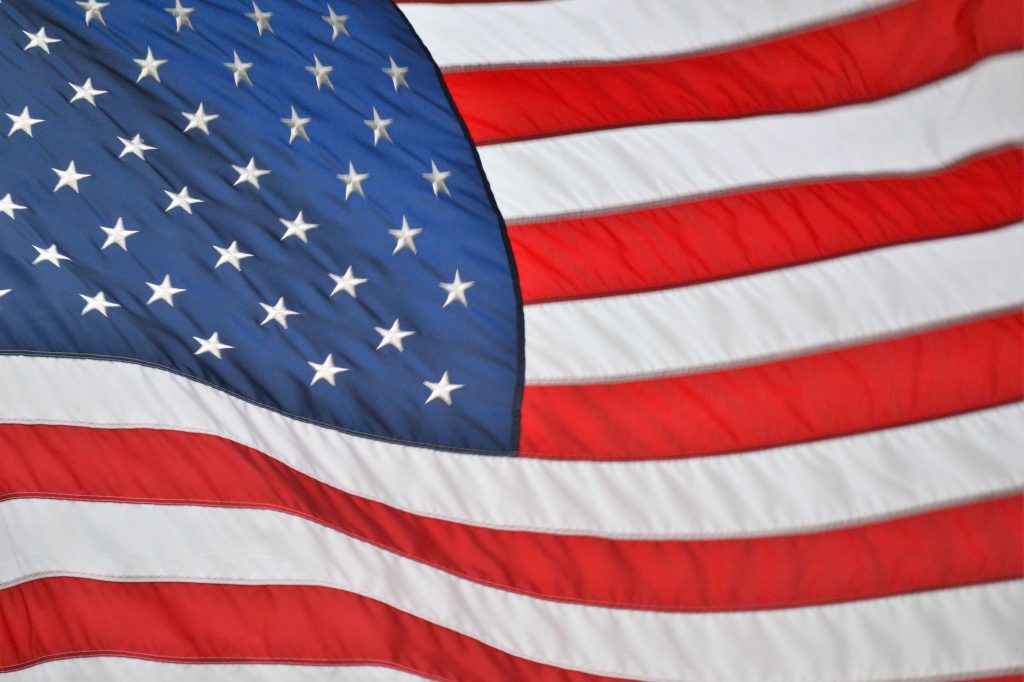 Now for some pictures from our concert this week.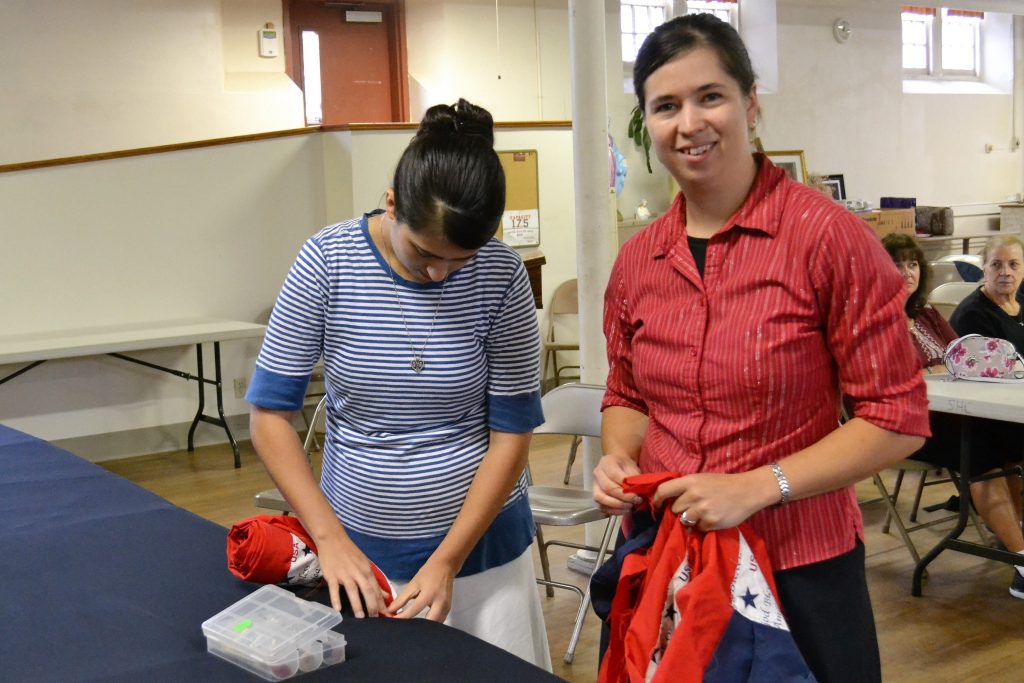 We were glad to have Kathryn join us for the concert. She and Julianna put the patriotic banners on our handbell tables.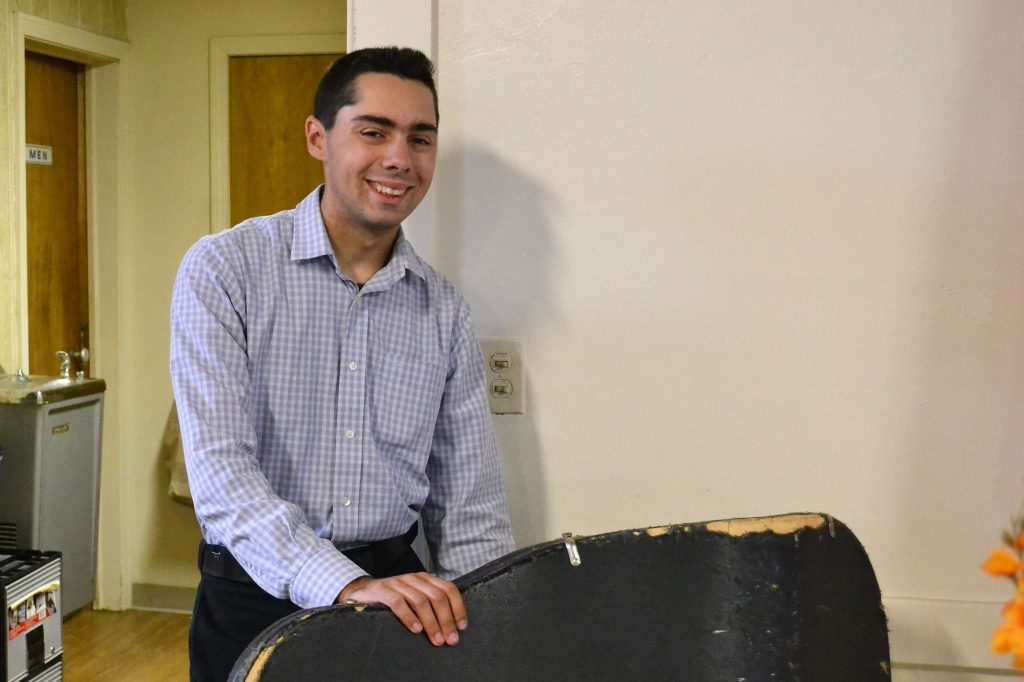 Daniel getting out his baritone horn.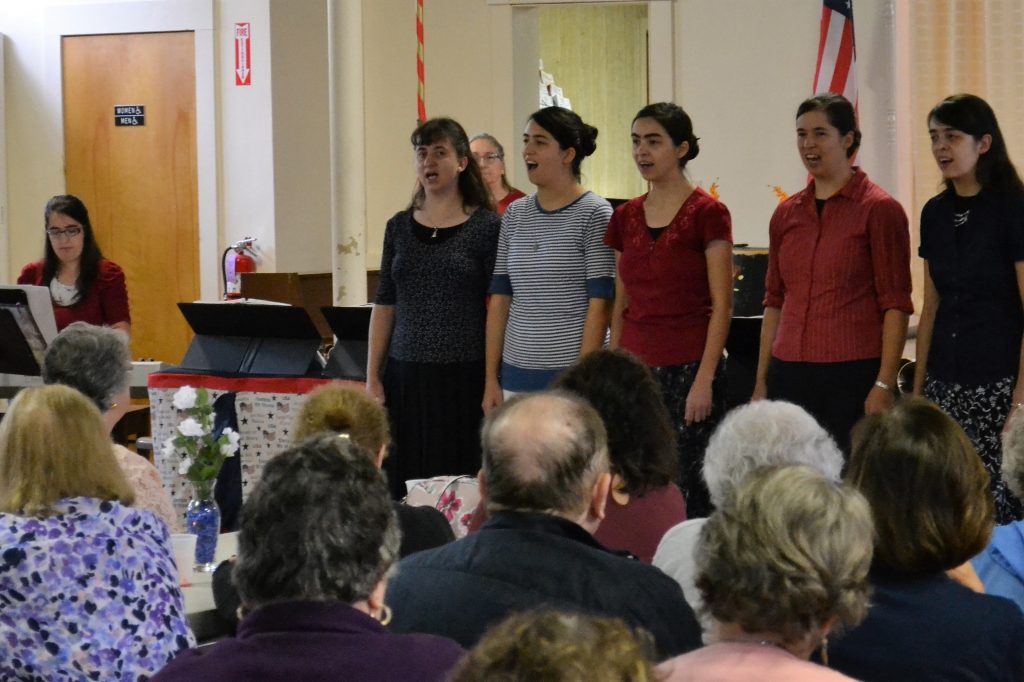 We ladies sang "My Country 'Tis of Thee" and our rendition of the "Taps".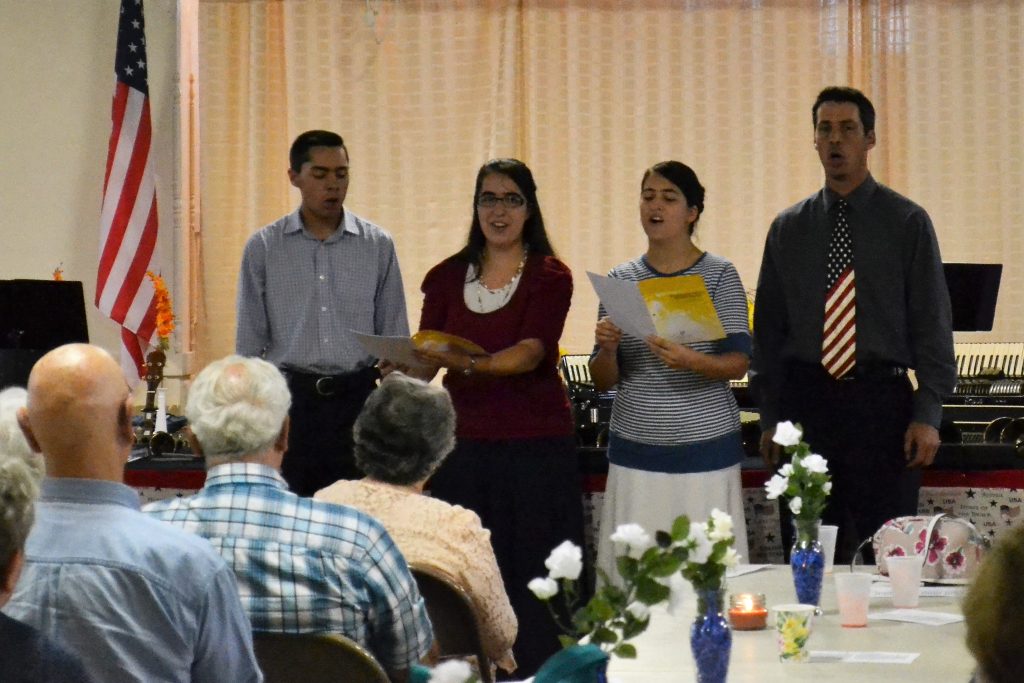 "In God We Trust, In God Alone"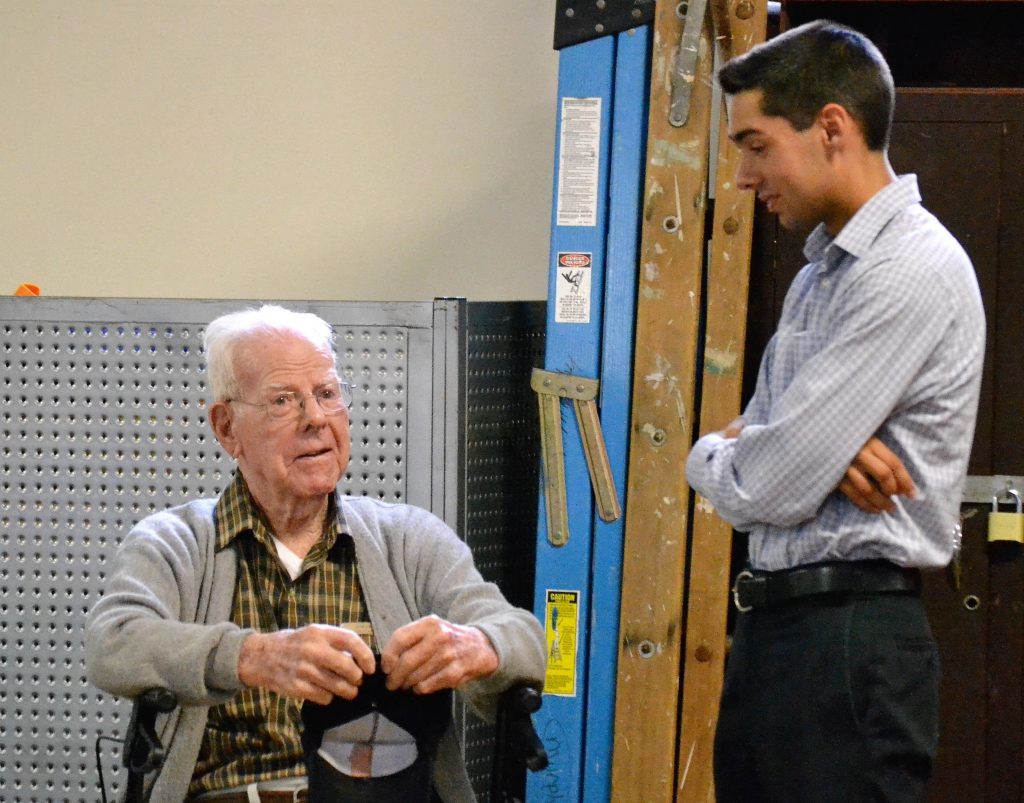 Daniel was honored to chat with this World War II veteran who served in the Navy and was at Guadalcanal.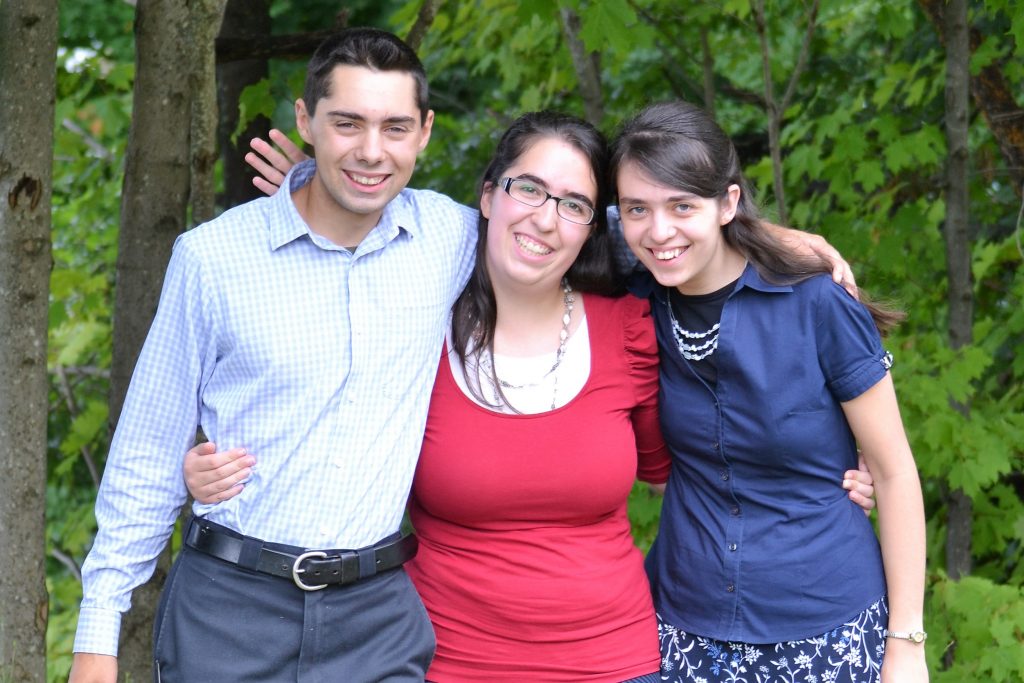 Daniel, Lydia and Carolyn – the three youngest in the family.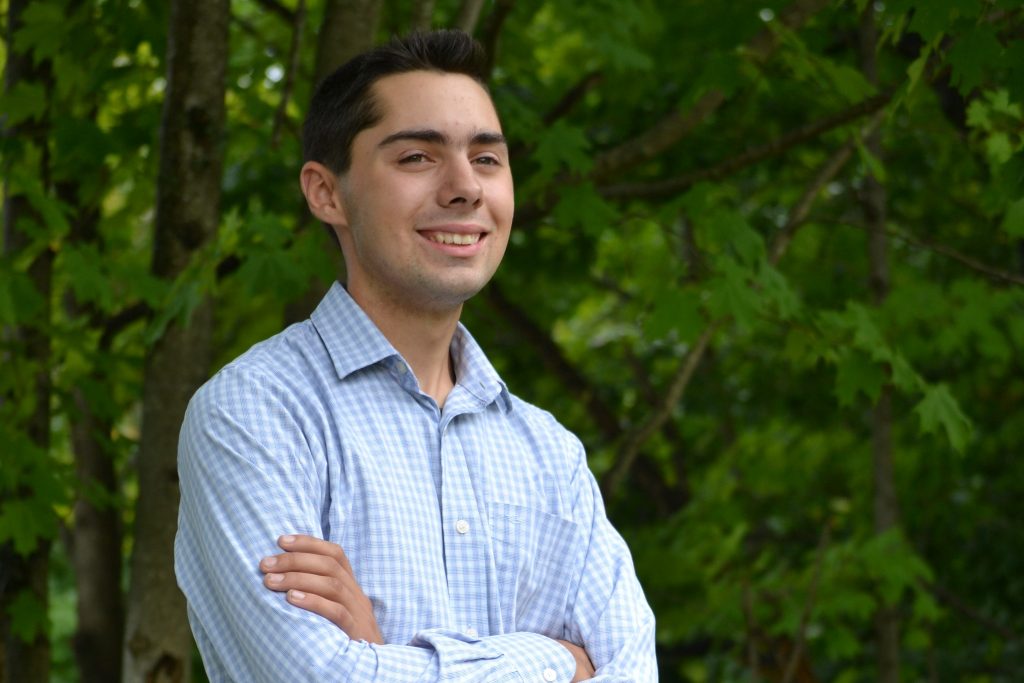 A1C Daniel J. Bennett – keep him in prayer as he heads off to Basic Training.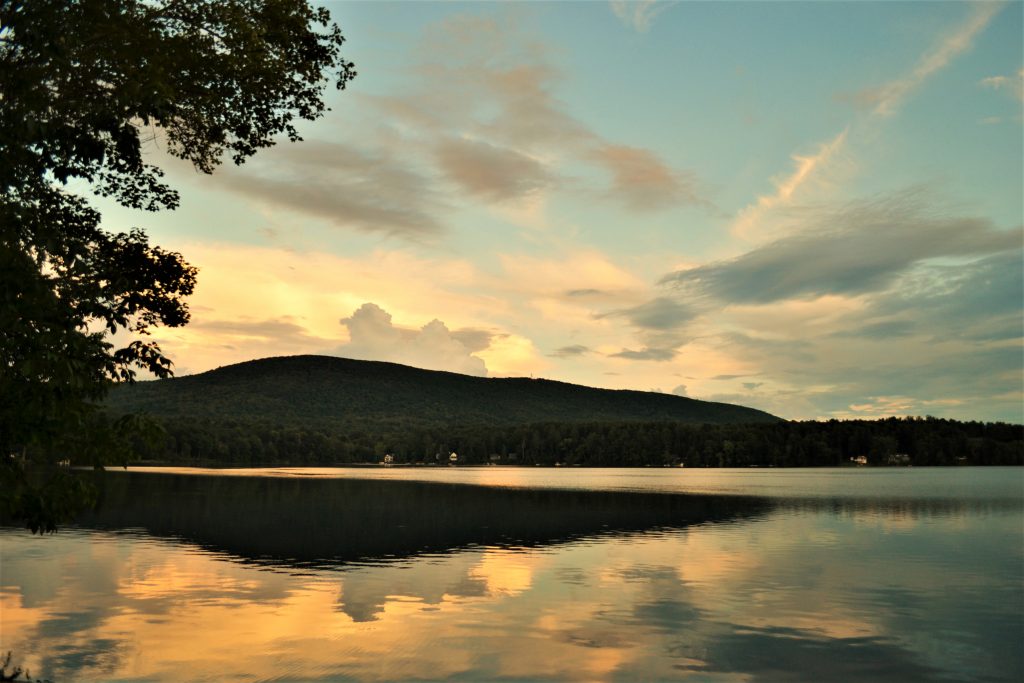 "O Beautiful for patriot dream that sees beyond the years
Thine alabaster cities gleam, undimmed by human tears.
America, America! God shed His grace on thee
And crown thy good with brotherhood from sea to shining sea."
-Katherine Lee Bates