We began October with a major highlight – the WIHS Radio Station annual banquet. This year was extra special because the speaker was Ken Ham, president of Answers in Genesis and founder of the spectacular Creation Museum and the world-class Ark Encounter. We have been so blessed by the solid, Biblical teaching of Answers in Genesis and were happy to get a family photo with Ken & his sweet wife Mally.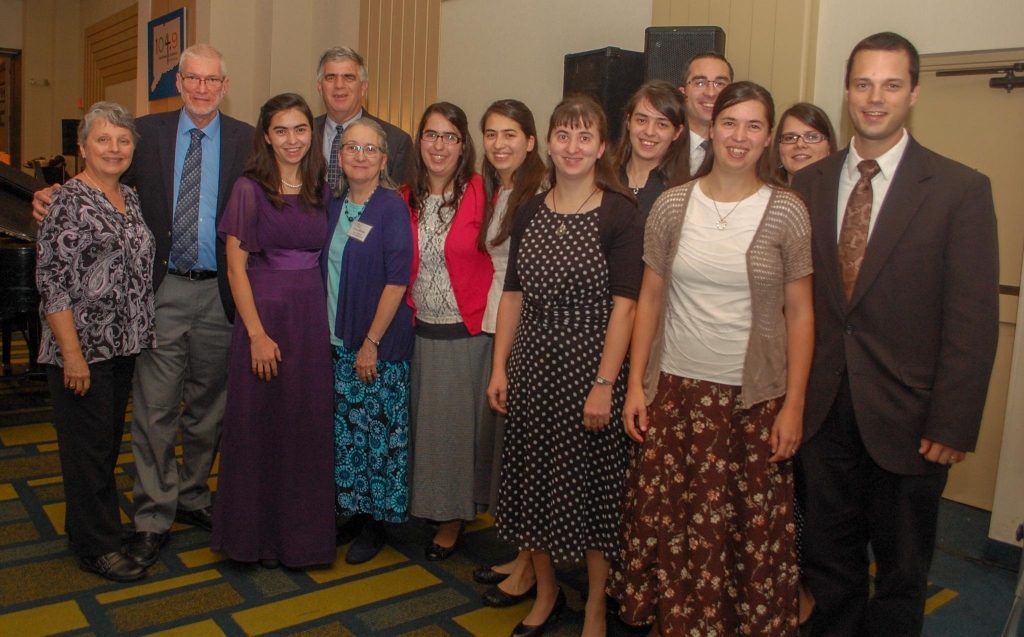 Matthew played several pieces on the piano and did a stellar job. (Did we expect any less??)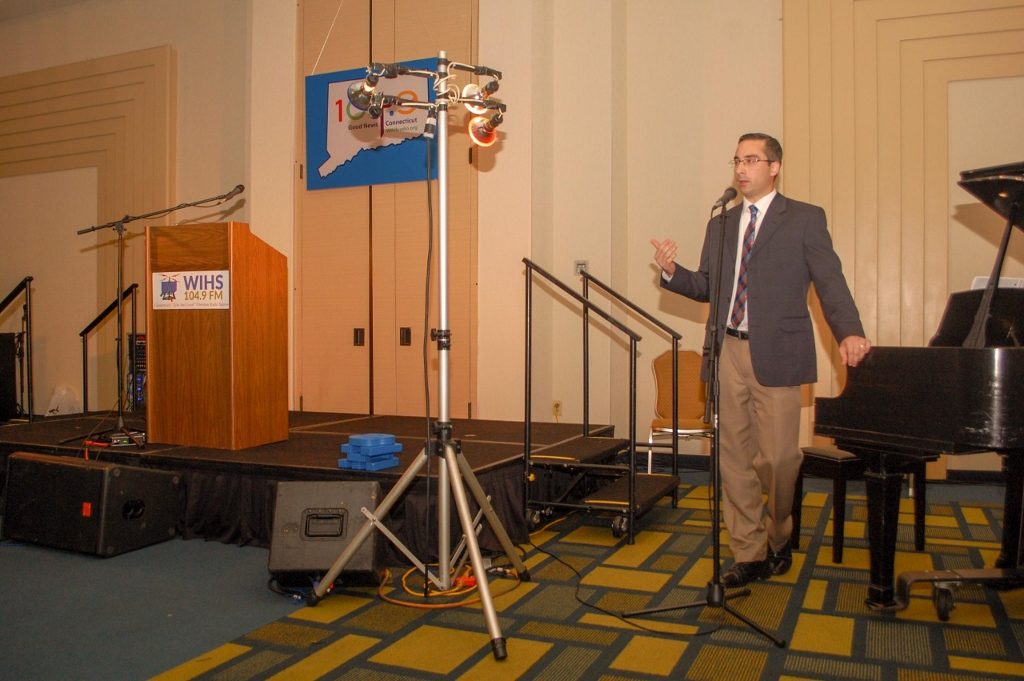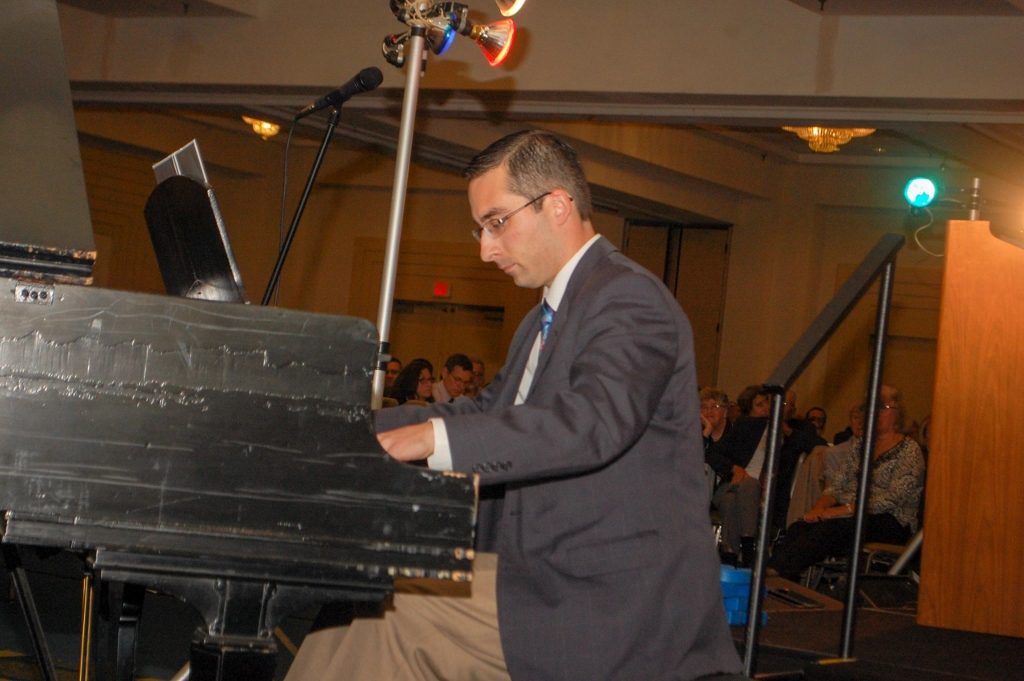 WIHS also recognized Susanna, Julianna & Lydia for their hard work in putting together a book commemorating the 50th Anniversary of WIHS, to be released January 2019.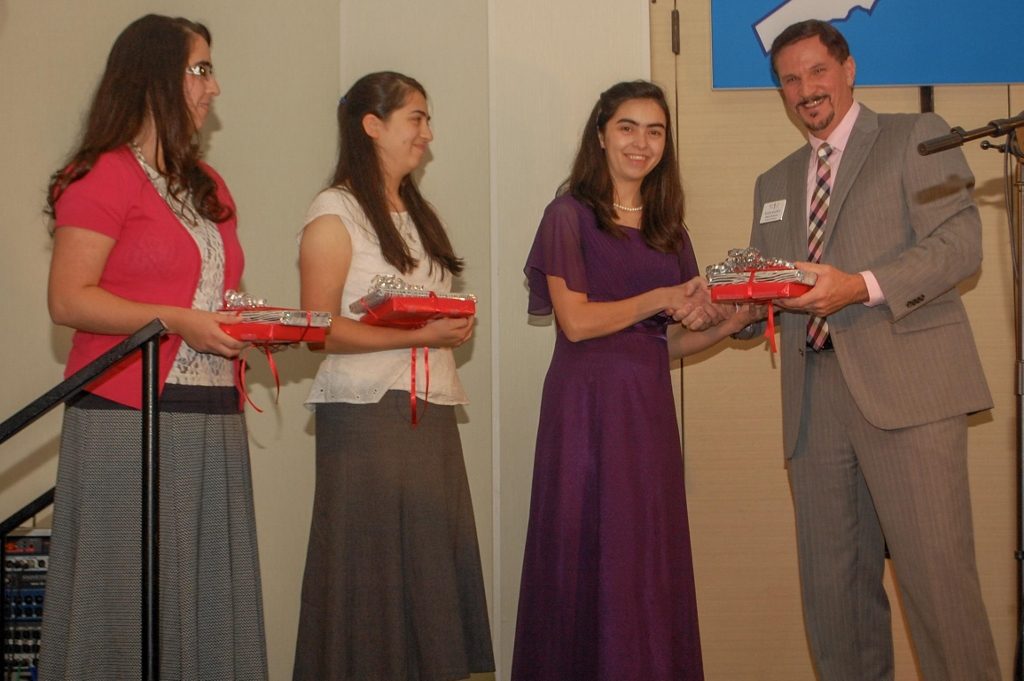 Lydia, Julianna & Susanna with Station Manager Mark Channon
Ken Ham delivered a powerful and pointed message underlining the decay of Christianity in the Western world and tracing it to a departure from standing on the infallible authority of the Bible. He outlined how every aspect of a Christian worldview finds its direct source in the God's Word. Any other worldview stands on man's word. Can we trust the Bible? Is it really God's Word? Can we take it seriously? Is it accurate, reliable, provable? And the answer: YES! YES! YES!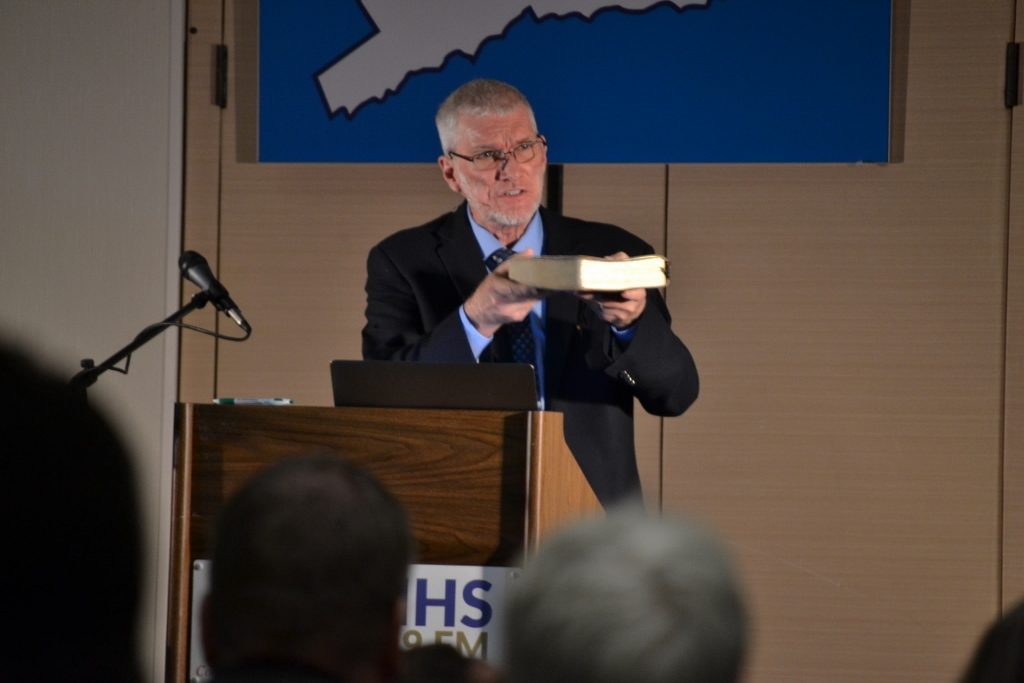 Ken Ham
The next day we headed up north to beautiful Quebec in all its autumn glory for our annual visit to Grandmaman's. She has The Most Beautiful Maple Tree in Quebec in her front yard (that's our professional opinion).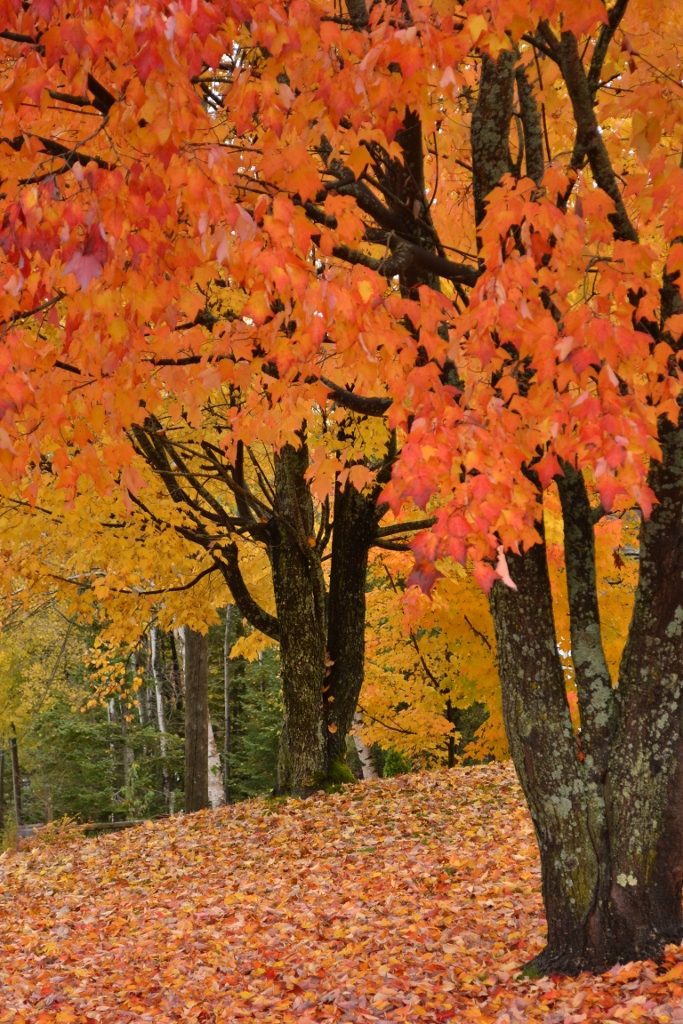 We celebrated her birthday in style with handmade decorations.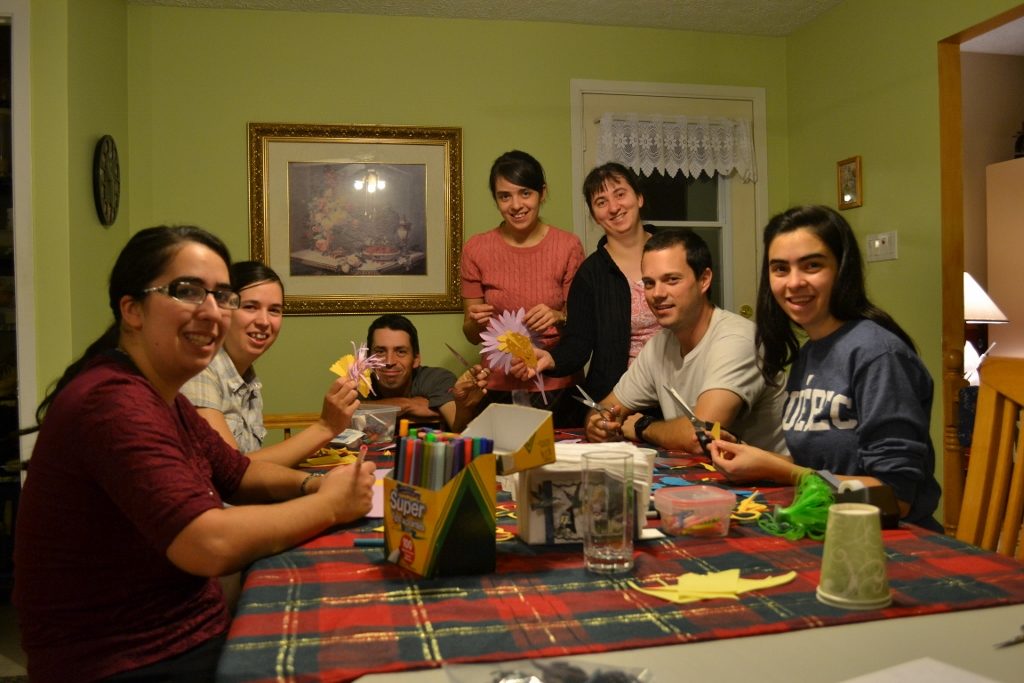 We enjoyed putting together a 1,000 piece puzzle. With six people helping, it can be done in one afternoon!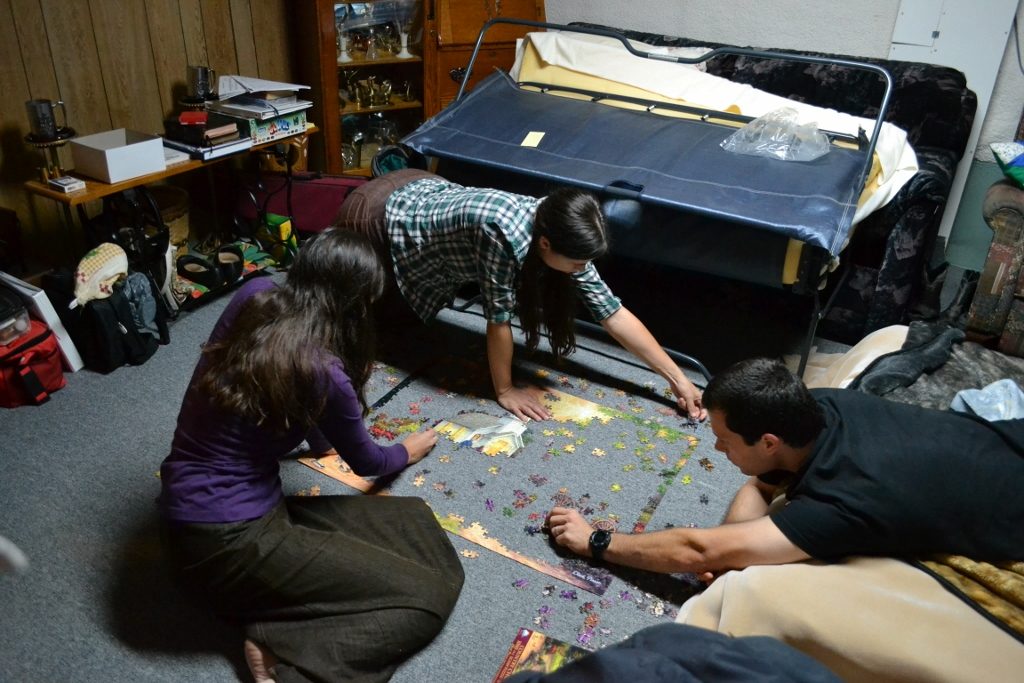 We had a few days of rain but no clouds or rain can mar the stunning beauty of the foliage. How about this leaf in a puddle?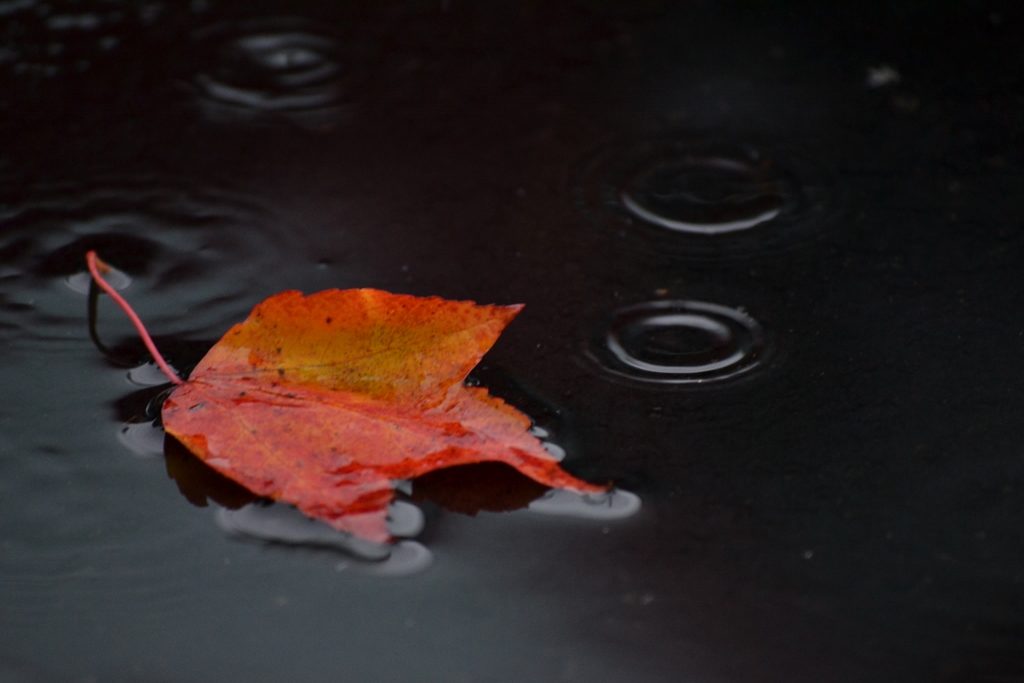 We did spend one afternoon at Grandmaman's lovely chalet where we enjoyed badminton, pop tarts toasted over the wood stove and hot chocolate!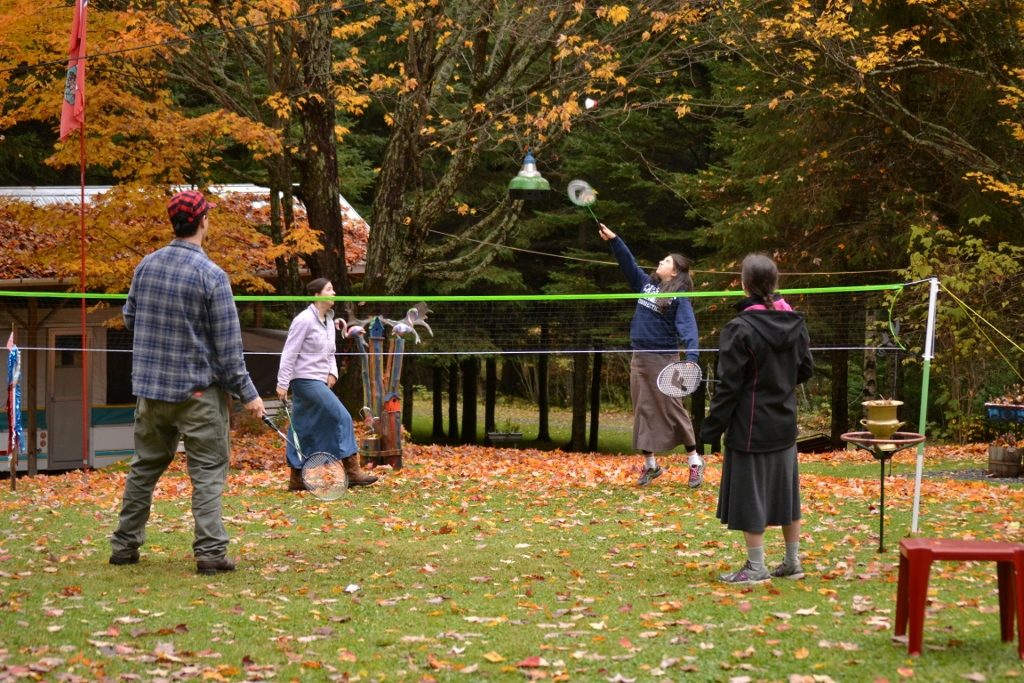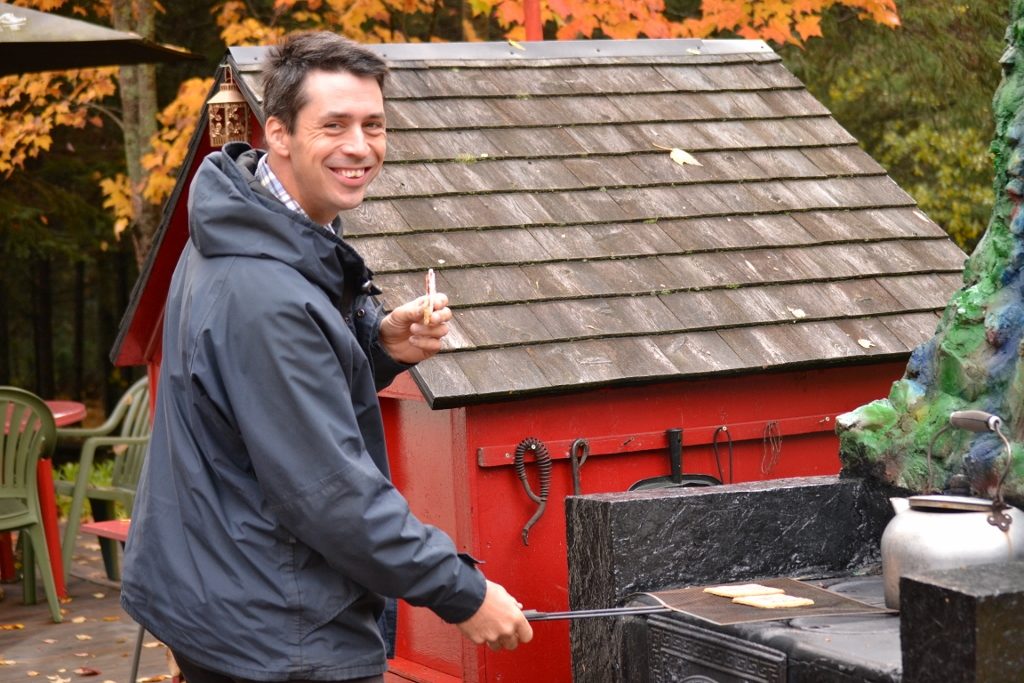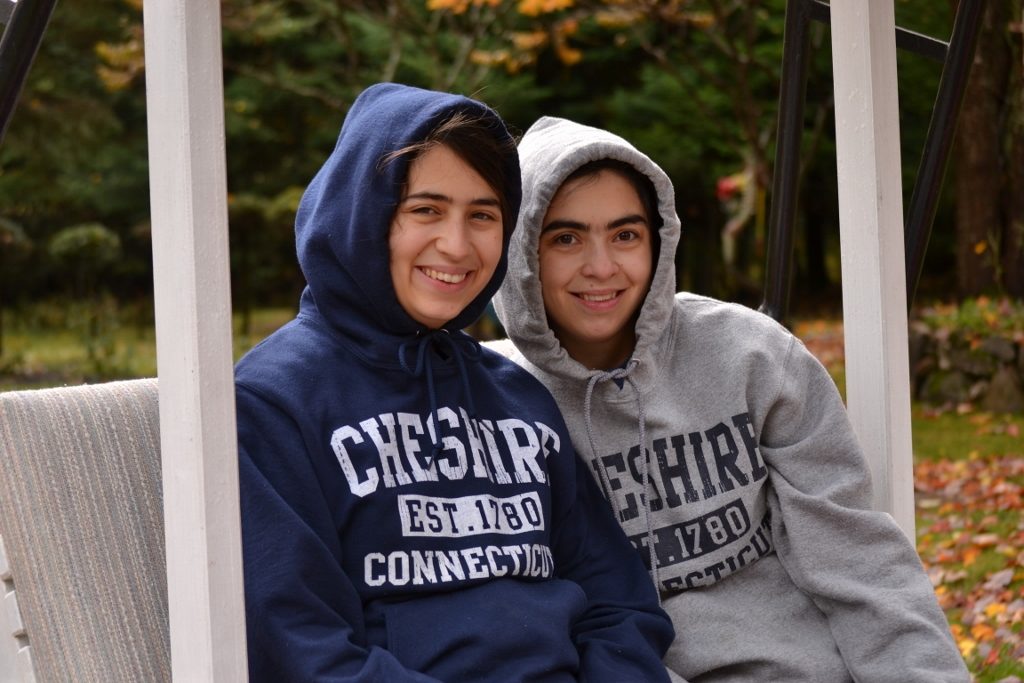 Julianna & Susanna
Camille is very proud of his chimney he and a friend built to look like a fire breathing dragon. We think it's pretty terrific!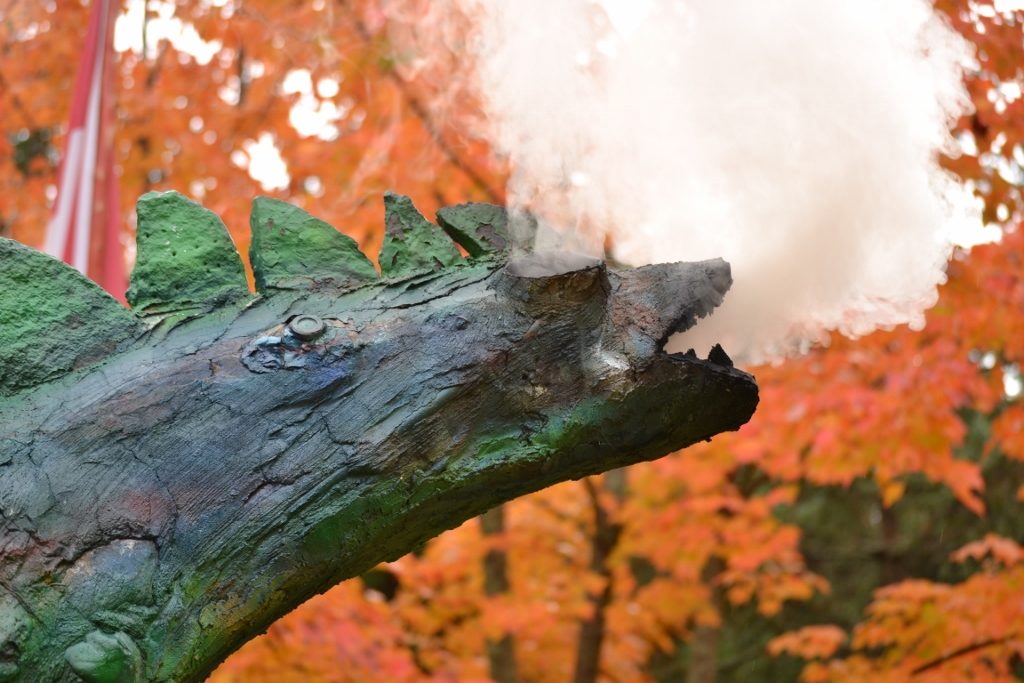 To celebrate Joel & Kathryn's 6-month anniversary Lydia did an impromptu photo shoot of the newlyweds.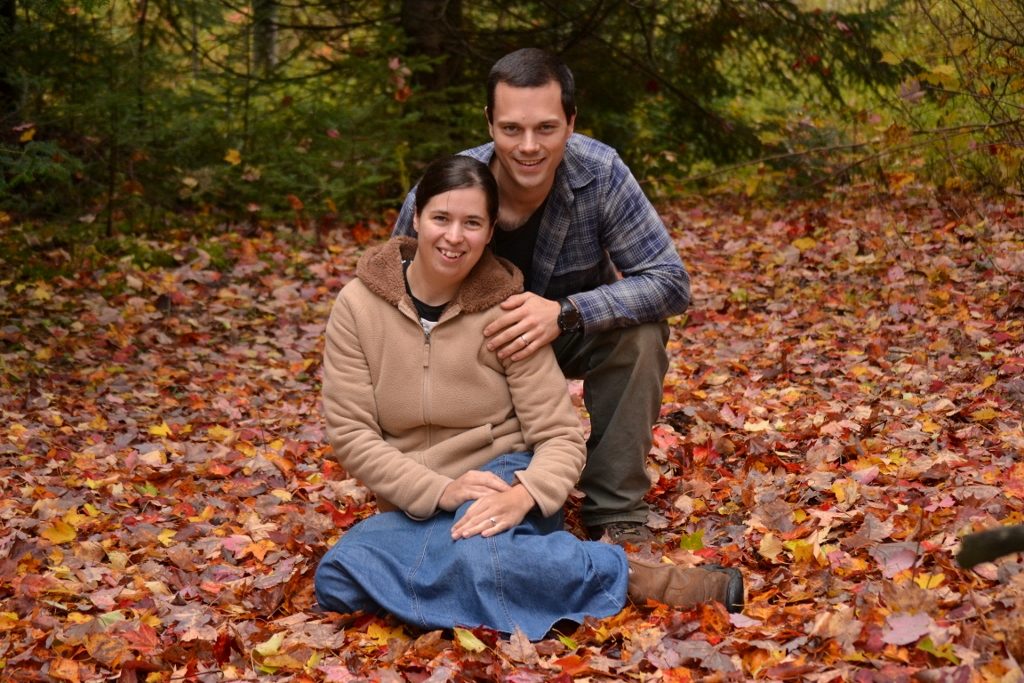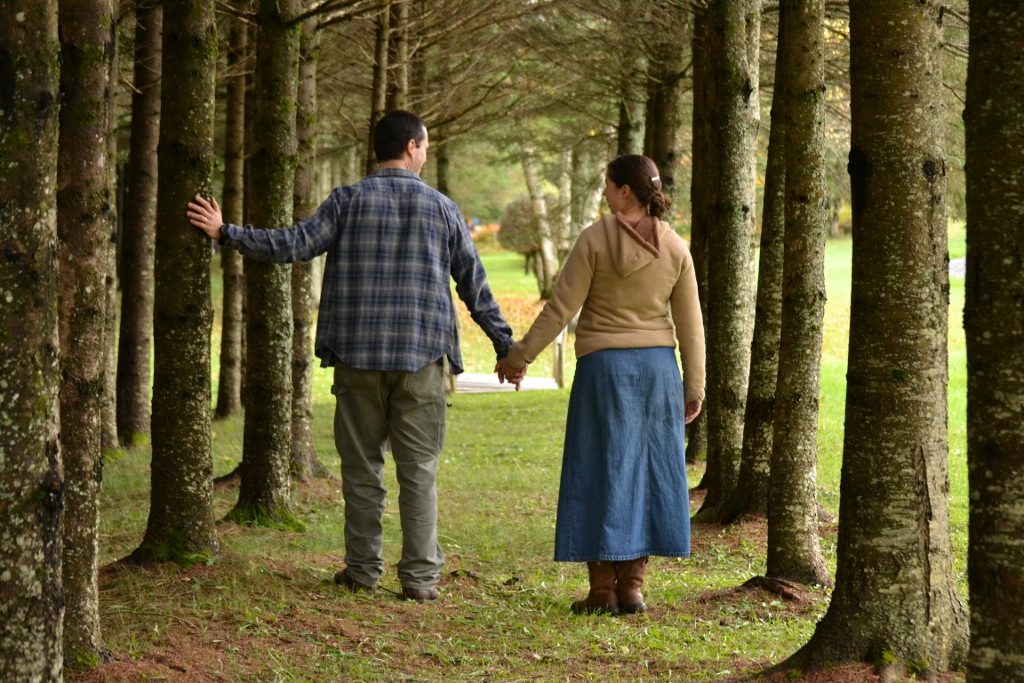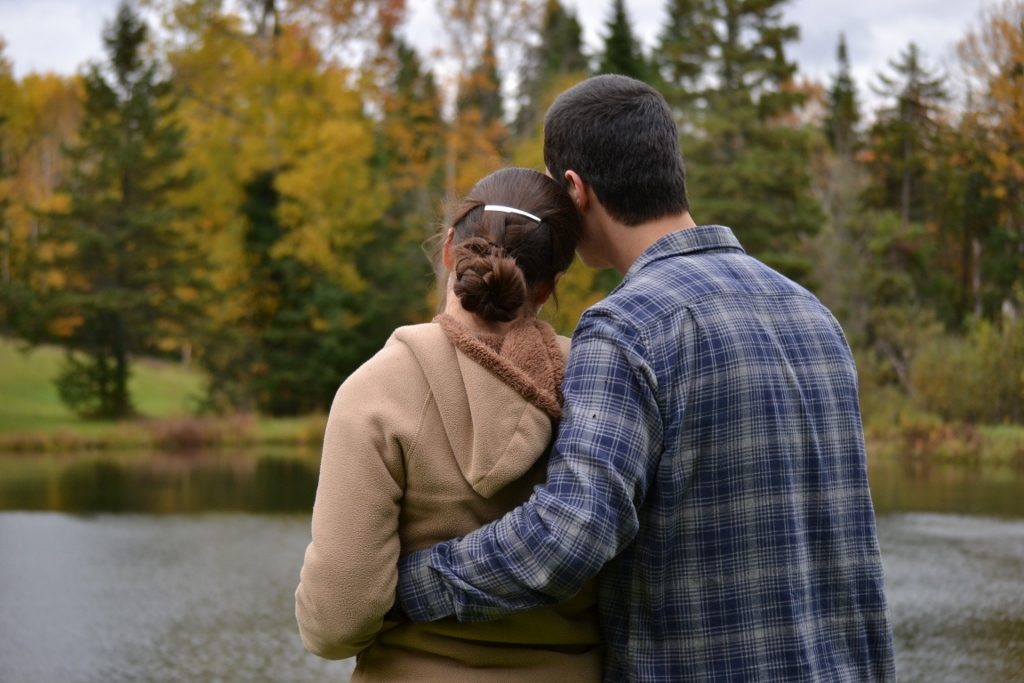 We are always grateful for our time in Canada!
Car l'Éternel est bon; sa bonté demeure à toujours, et sa fidelite d'âge en âge.
For the LORD is good; his mercy is everlasting; and his truth endureth to all generations.
Psalm 100:5