August breezed by with hot sticky days, a bit of traveling, fair time in Cheshire and simple pleasures at home. At the start of the month four of us drove out to Cooperstown, NY to see friends in a Civil War Reenactment. We enjoyed the sweet green farmland of New York and the quaint European architecture of Albany as we rolled through. A stop for lunch at a quintessential diner topped it off.
Everyone say cheese…!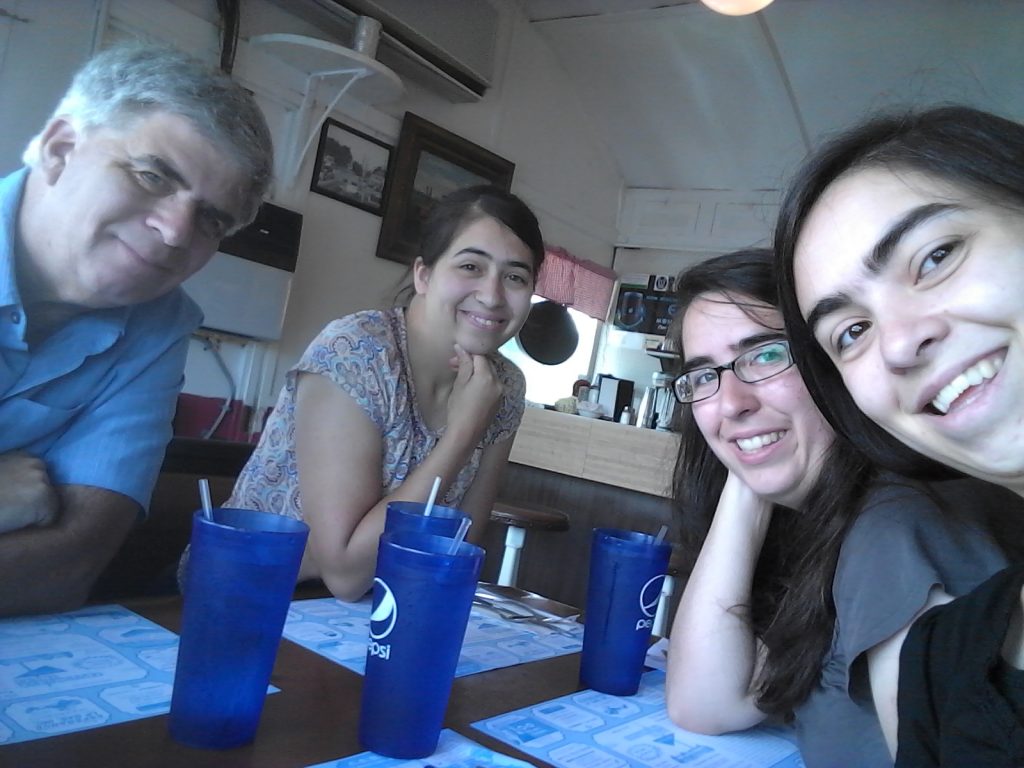 We found the state park in good time and strolled up to the reenactment camp site overlooking beautiful Glimmerglass Lake.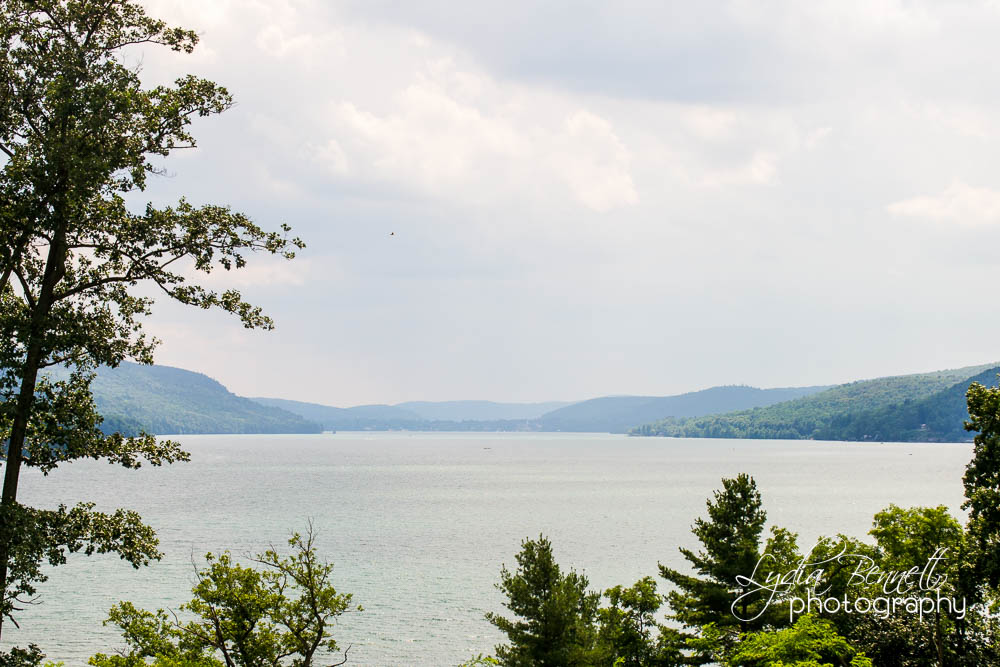 Not too long after we arrived, the skirmish got underway. The Rebs held the high ground in the woods and the Union formed a line of attack in the field.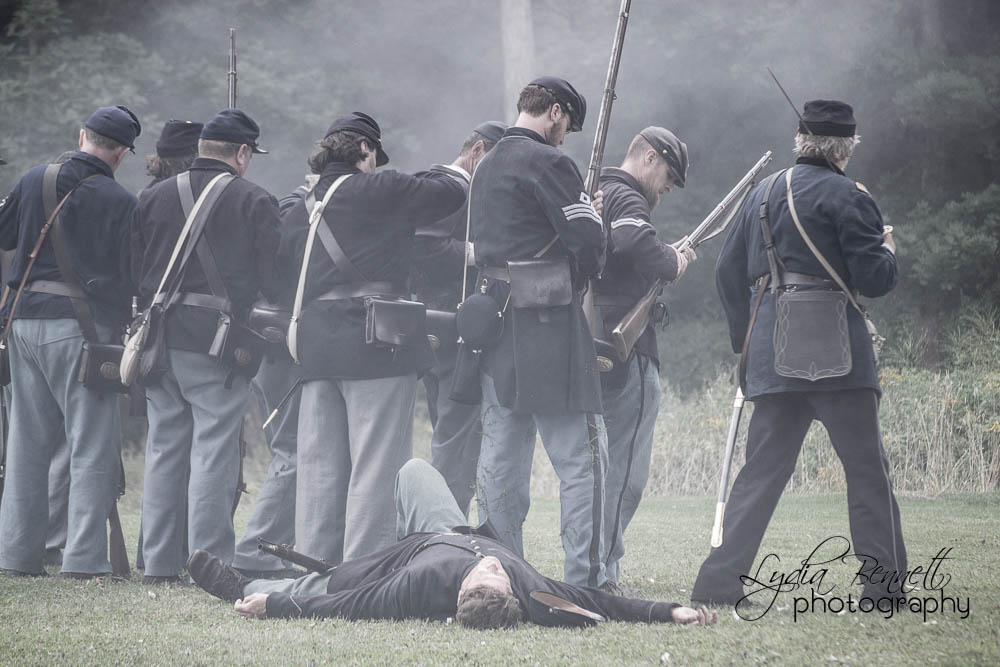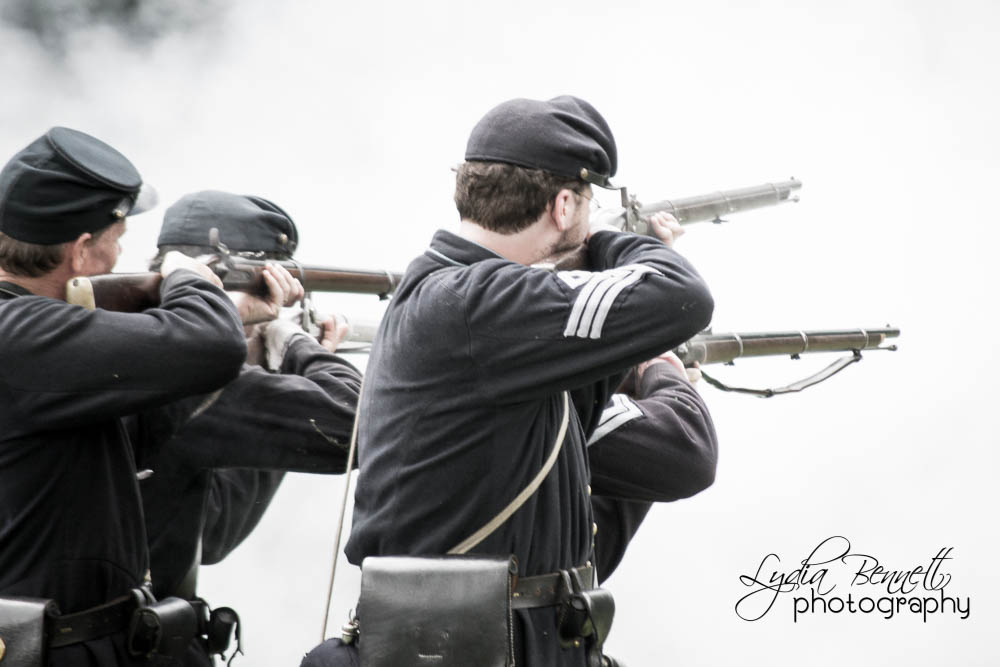 Following the battle both sides gathered for a group photo!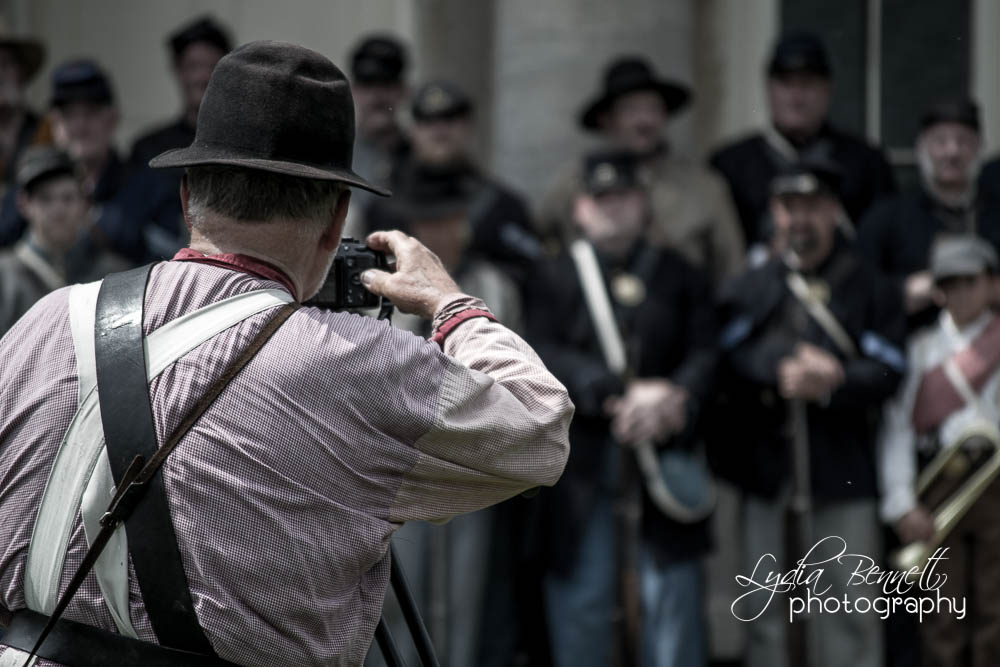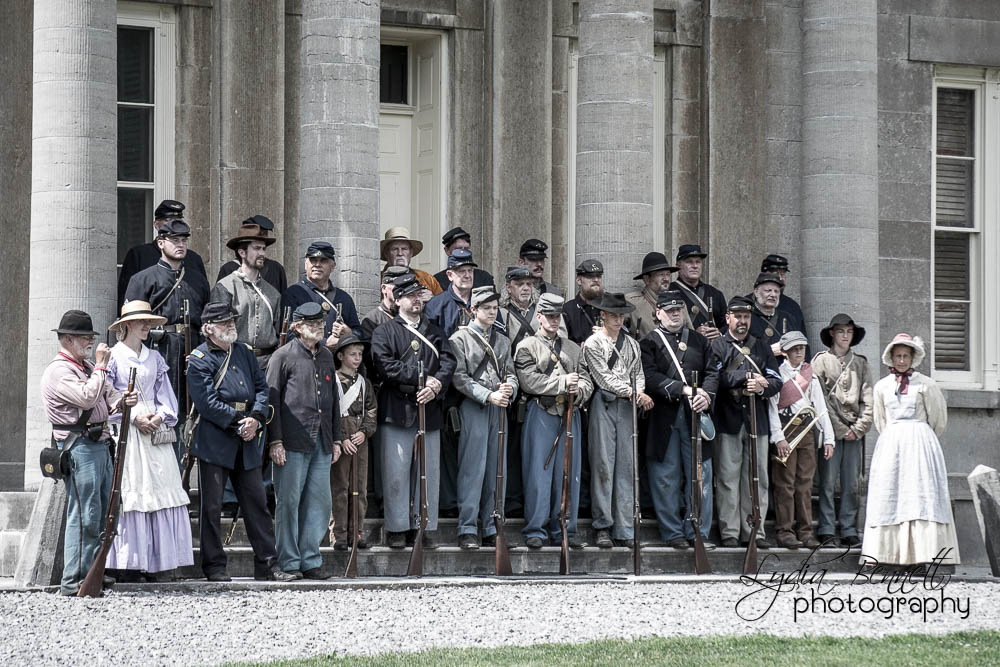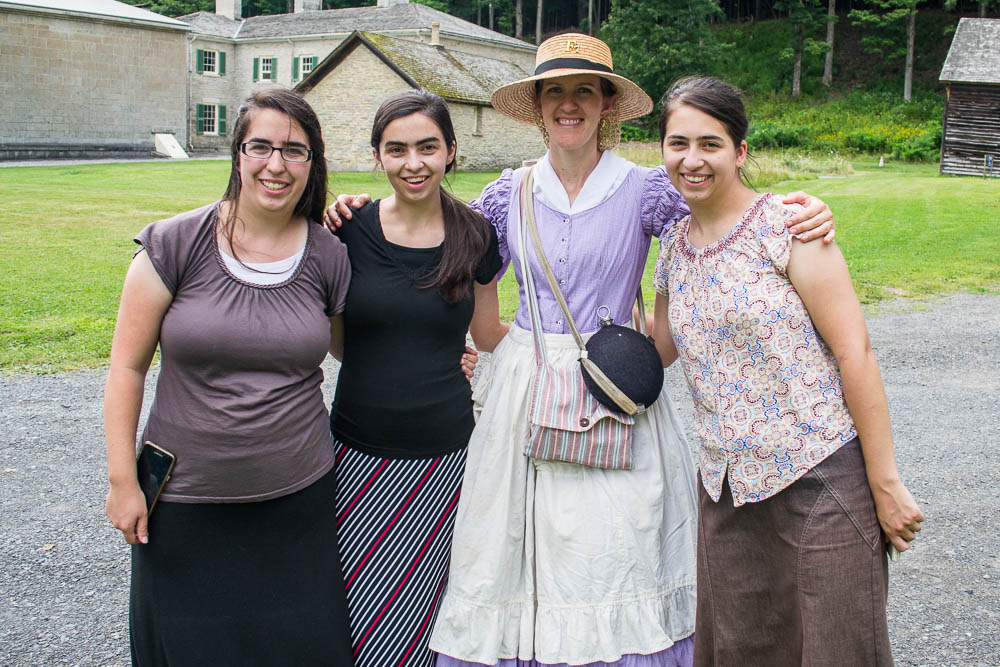 Being at Glimmerglass Lake was an extra special treat for Julianna as it is one of the sites featured in James Fenimore Cooper's Leatherstocking Tales.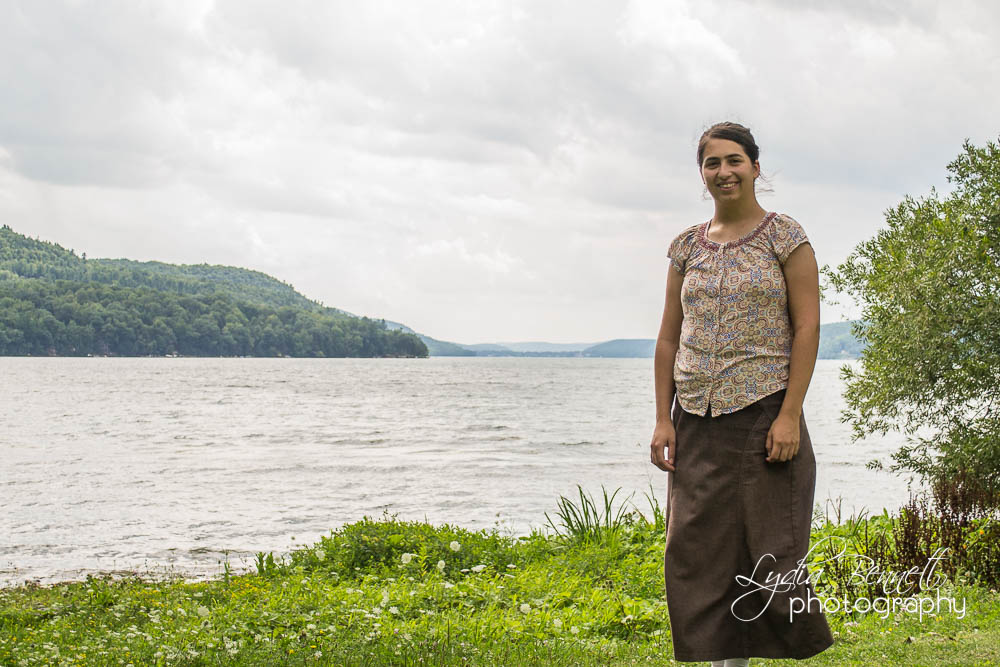 On our way out of the state park we stopped to admire this covered bridge and discovered that it is the oldest wooden covered bridge still in its original form in the United States!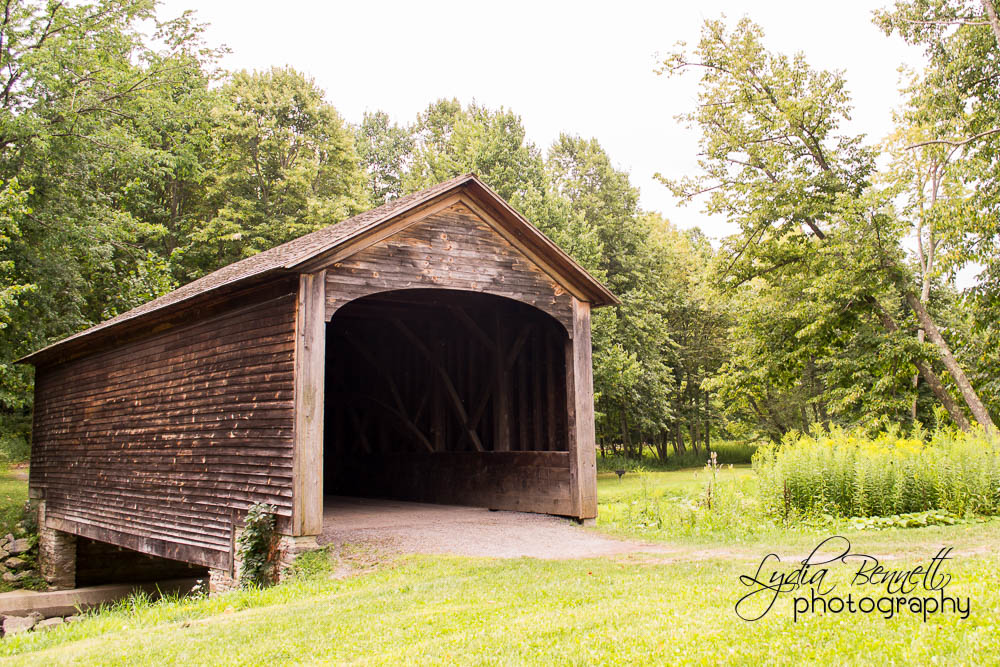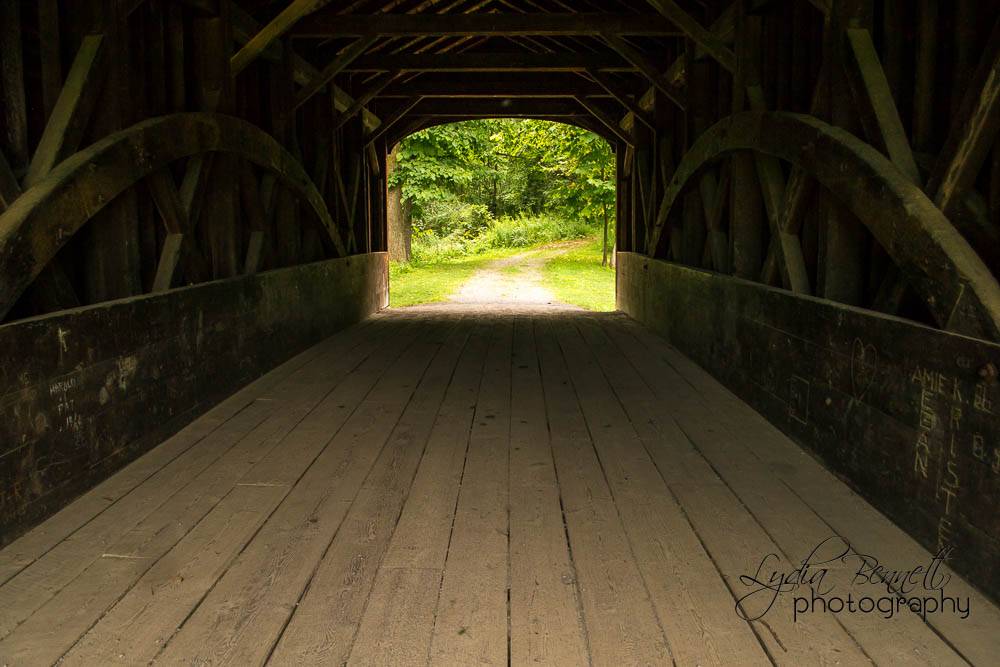 Back at home, we prepared for our town's annual Grange fair. Carolyn followed in Kathryn's footsteps and took first place with her zinnias and marigolds.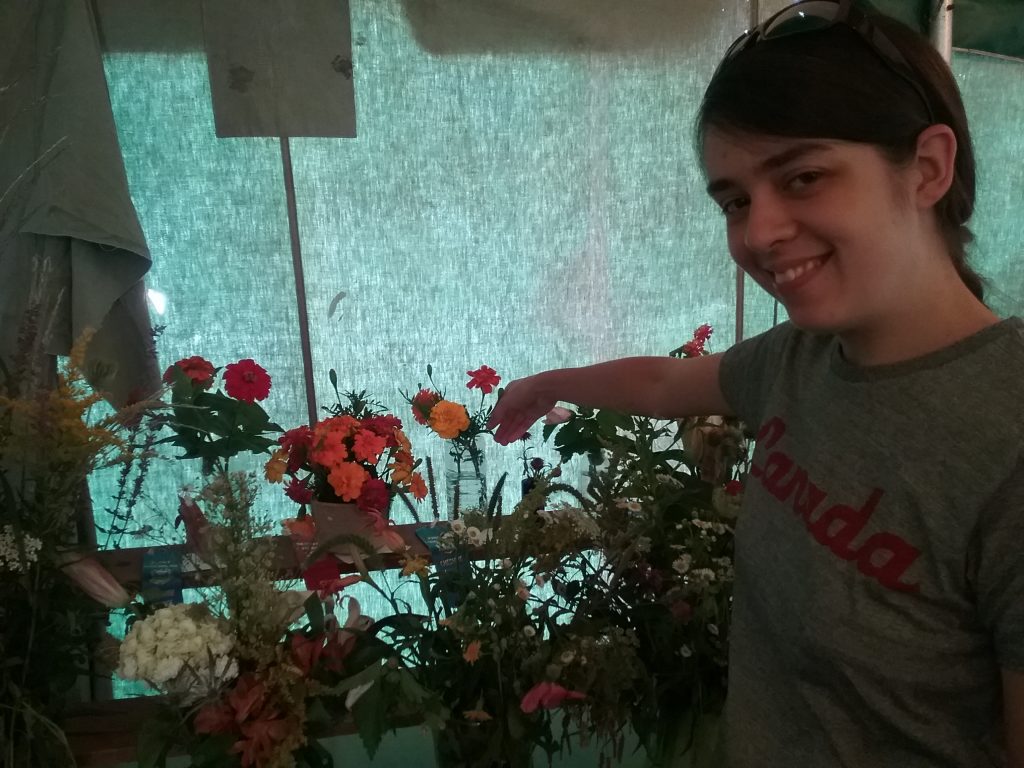 Mom won a blue ribbon for her adorable baby moose afghan.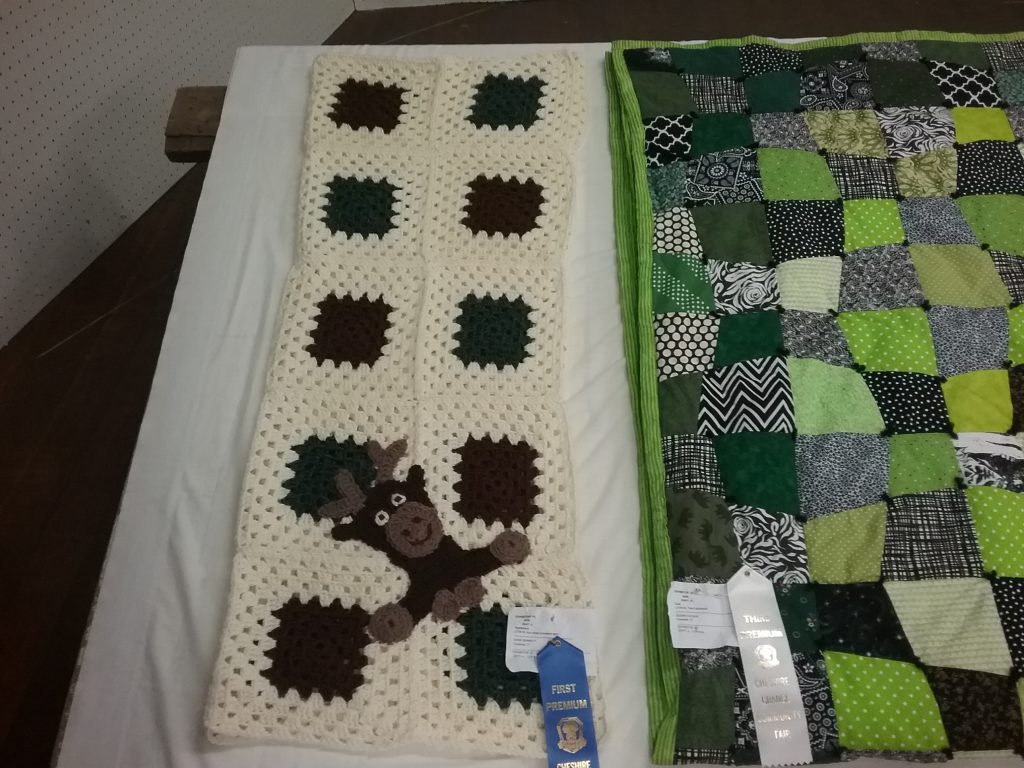 Lydia dominated the photography competition! She came home with first, second and third ribbons from multiple categories, and a Best of Show.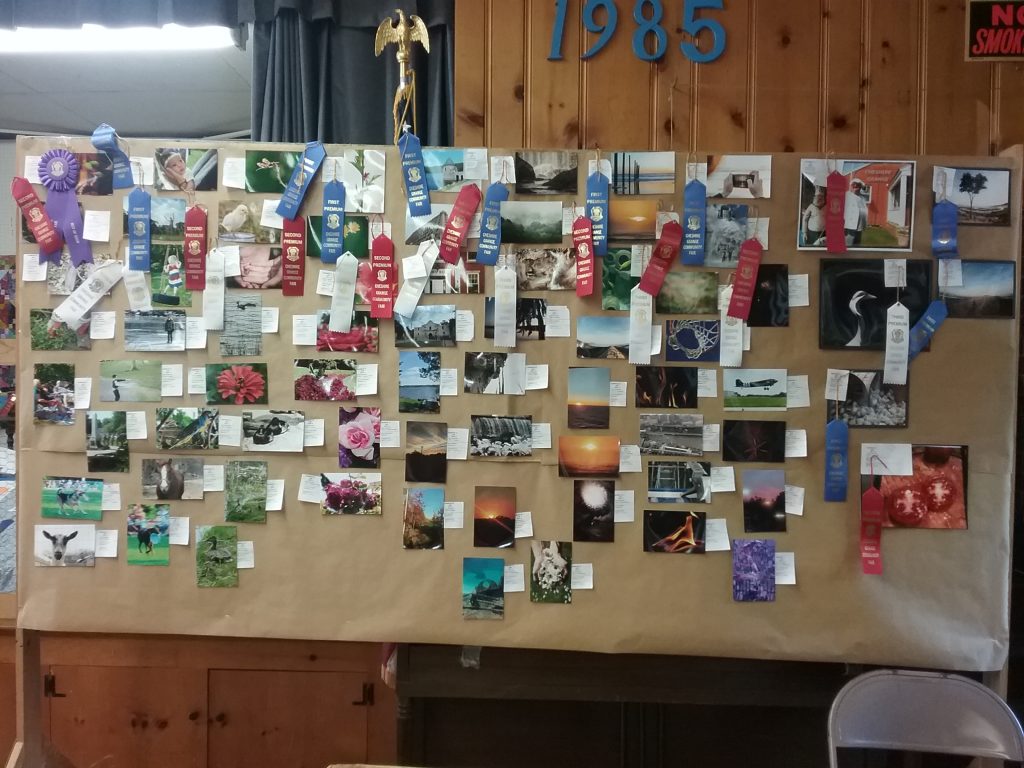 At home, Lydia took advantage of a rainy afternoon to snap pictures of our little Rachel at 8 weeks old.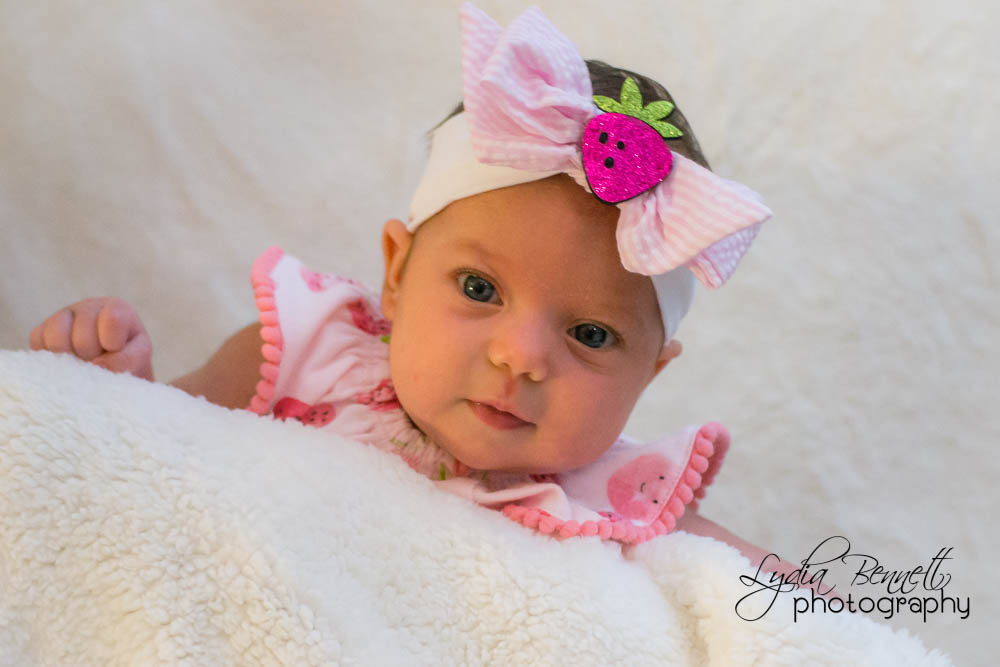 Lots of aunts come in handy! Here's a behind-the-scenes of setting up that shot.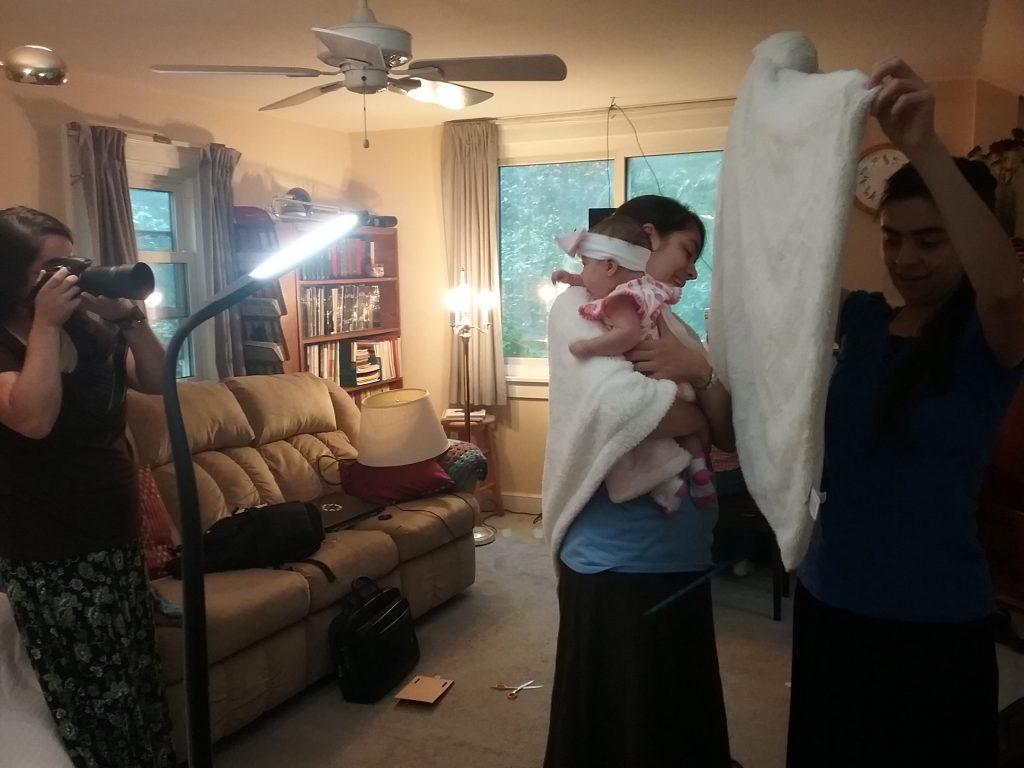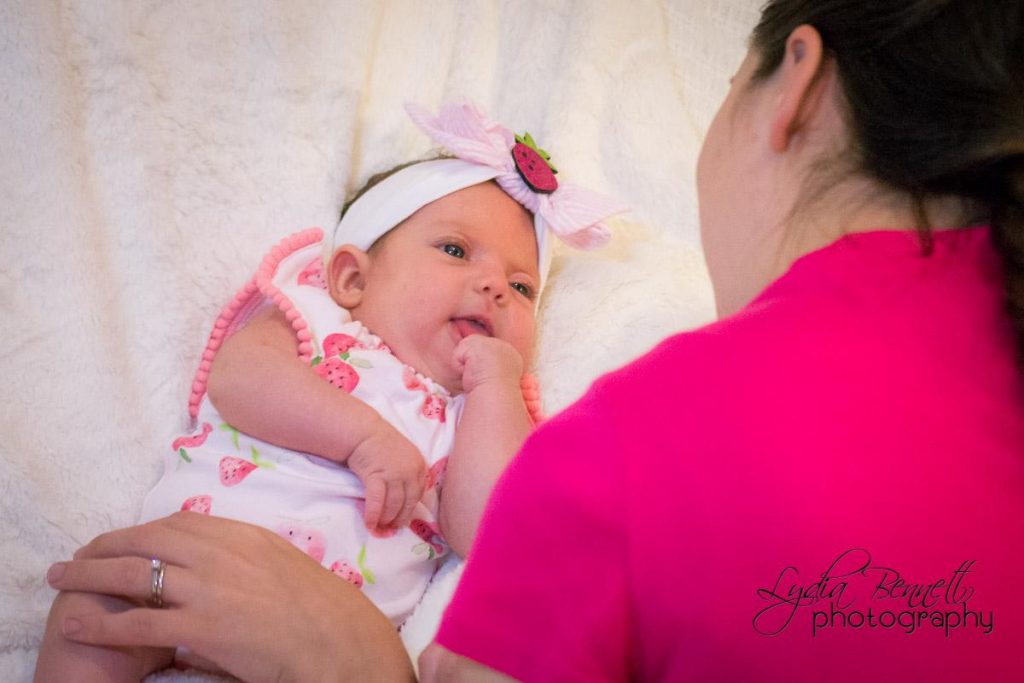 We wrapped up the month with a work day on Labor Day weekend! Our team drove out early to WIHS Radio Station to pull weeds and seal cracks.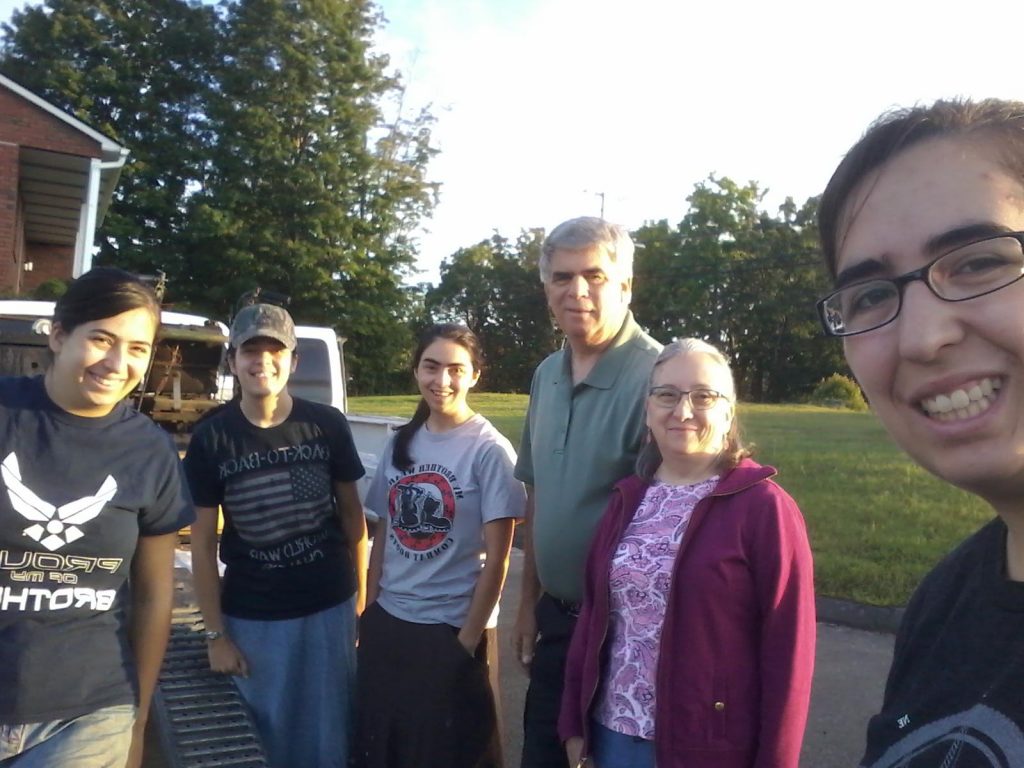 We spread mulch, pulled weeds, planted mums, mowed the lawn – all fun stuff!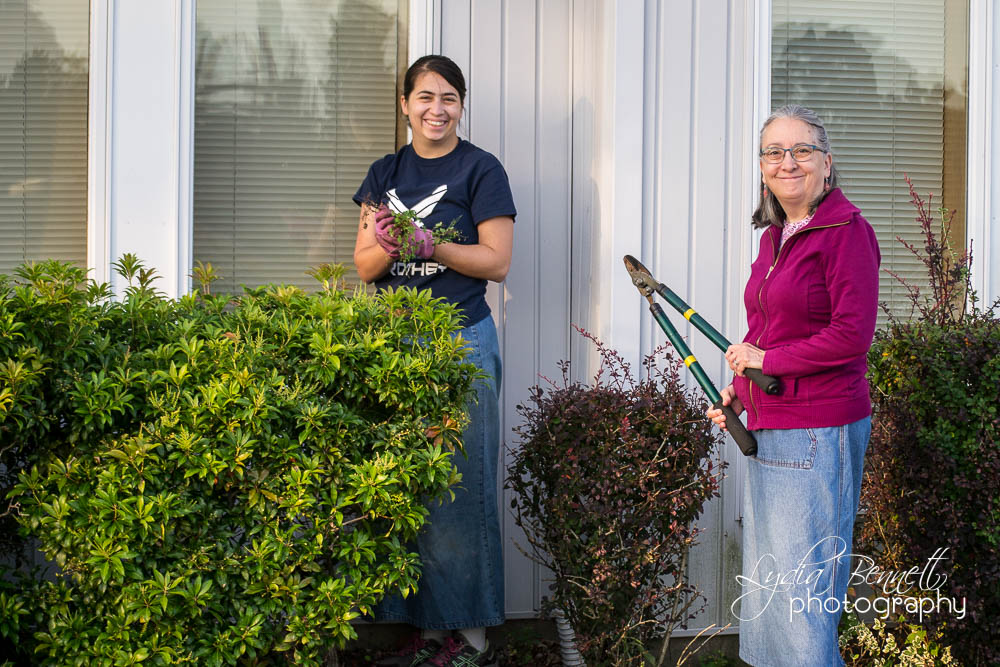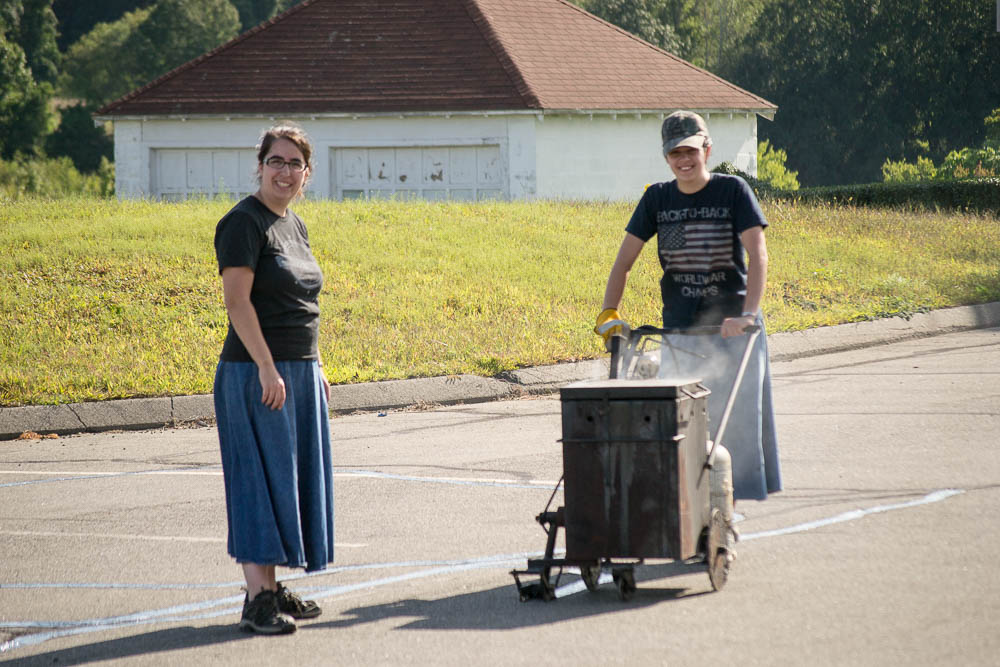 Lydia pulled weeds…. after snapping a picture of them!
From the weed's perspective: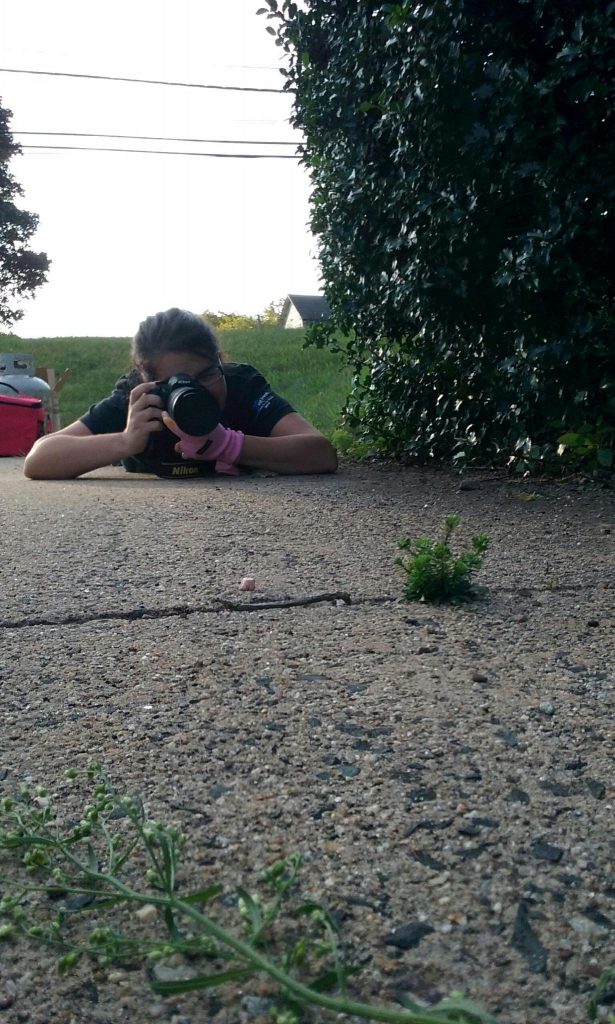 From the photographer's perspective: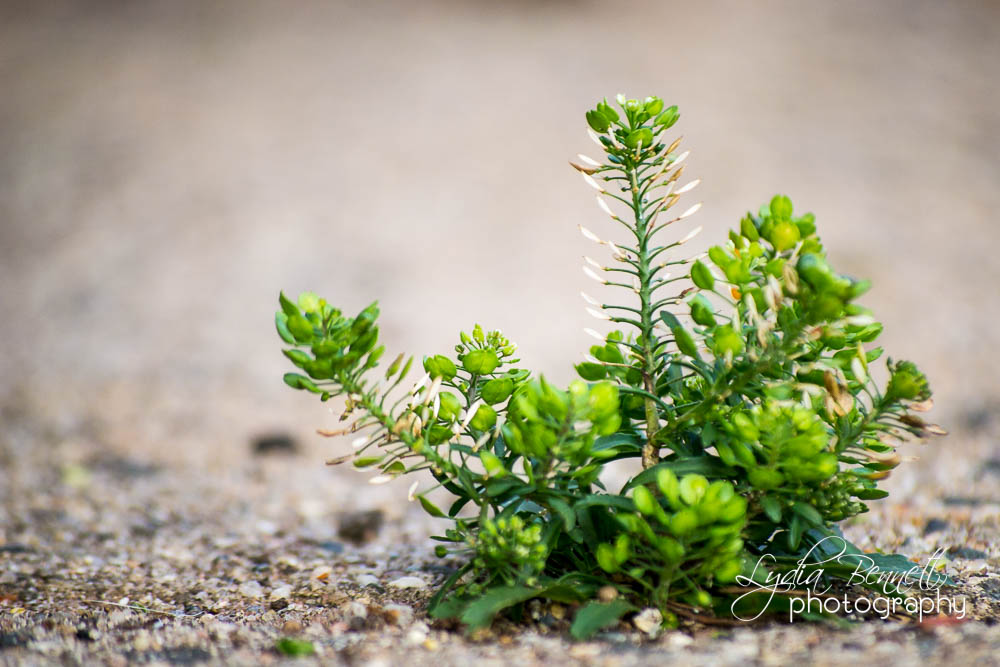 Why not finish off the weekend with a Sunday stroll? We love walking to church when the weather is nice!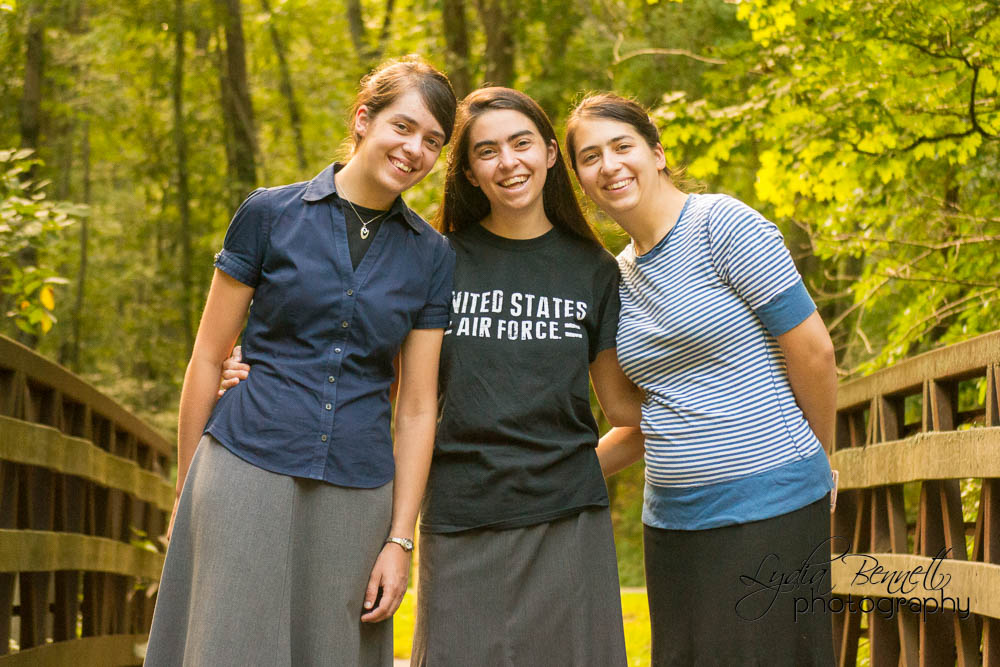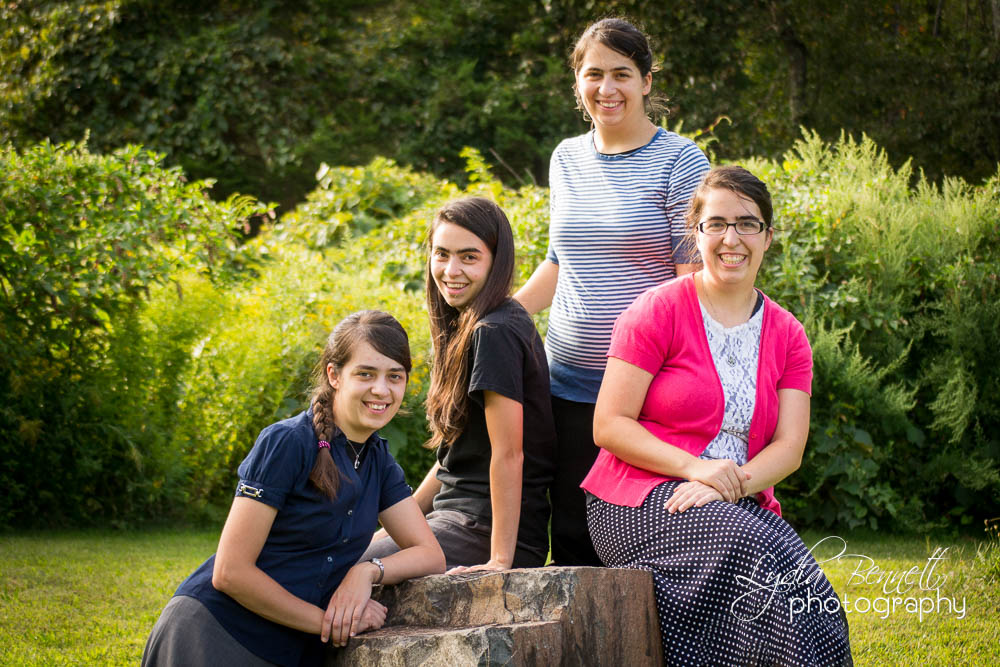 "Sing unto the LORD, all the earth; show forth from day to day his salvation. Declare his glory among the heathen; his marvelous works among all nations." (1 Chronicles 16:23-24)