We love celebrating Resurrection Sunday in our family. It is so much more than dressing in bright spring colors and singing special songs. That is just the icing on top. But to celebrate forgiveness of sins, eternal life, undeserved mercy and grace – now that is worth celebrating!
We had a full week of music preparation and Julianna spent some late afternoons working on her chalk talk presentation. With everyone pitching in, everything came together. On Friday evening we held a service, reading the accounts of Christ's death on the cross from the four gospels. Sunday morning, we enjoyed a sunrise service in our yard before scurrying off to church for the Easter breakfast, followed by a special morning service.
At home, we gathered with Matthew and N'gella, Joel and Kathryn and the girls. We were joined by our uncle and aunt and relished time visiting with them before our concert in the evening.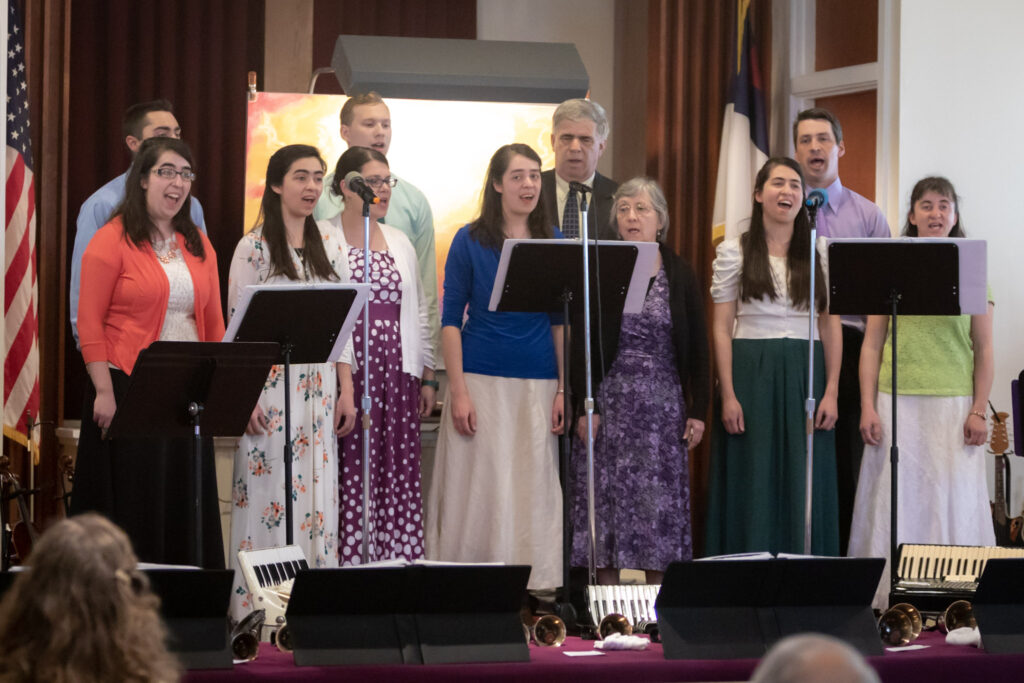 But there was another event that made the week extra special.
James Staddon came up from West Virginia (and not for a photography field day! 🙂 ) He has been courting Julianna over the past several months and early Friday morning, he proposed to her in a little garden area in our own backyard. Lydia, hiding in the forsythia bushes, captured the event as it unfolded. We are thrilled to welcome him into our family!