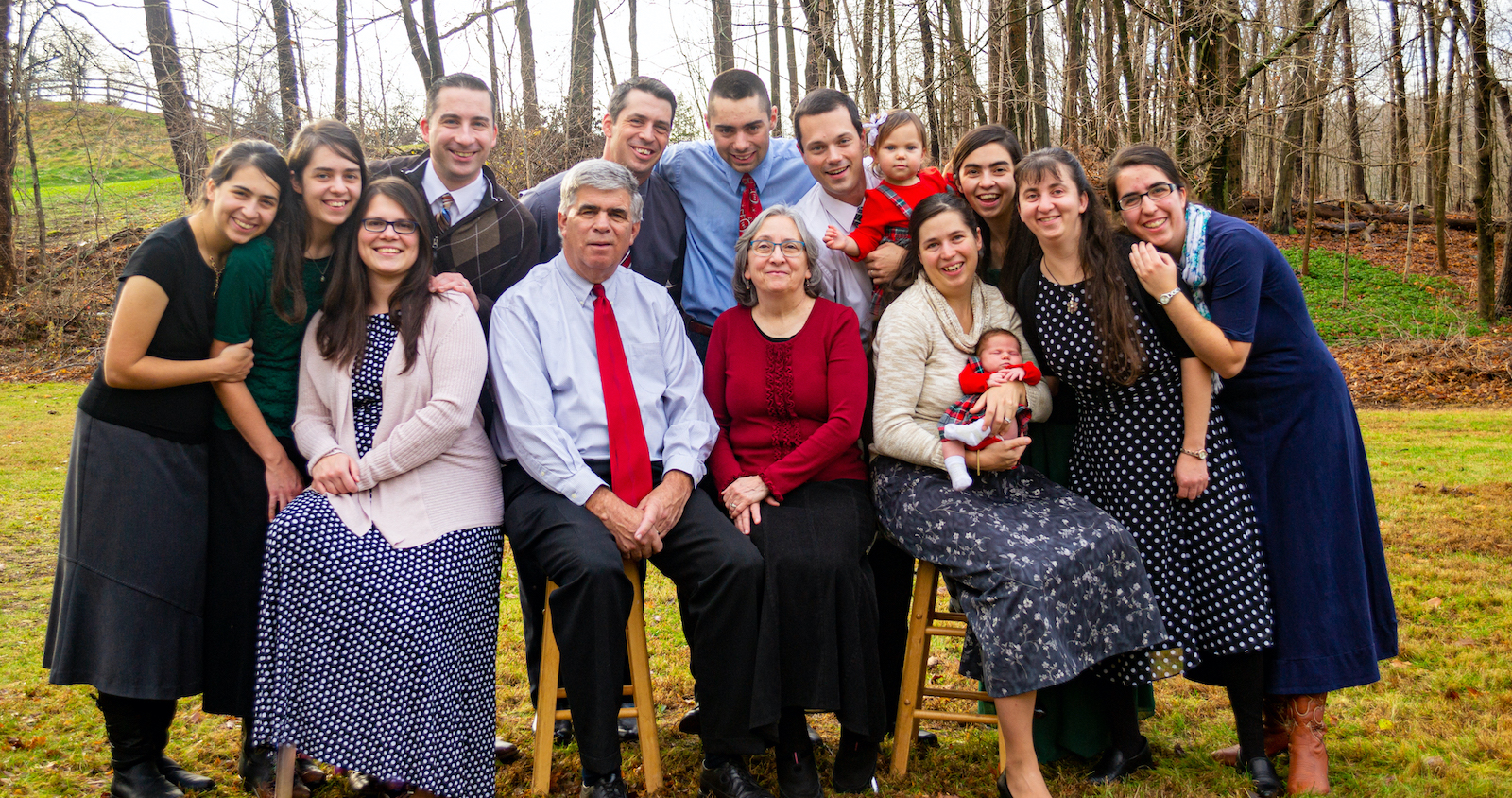 Ray & Diane married in 1979 and have kept Matthew 6:33 as a theme verse ever since: "But seek ye first the kingdom of God, and his righteousness; and all these things shall be added unto you." At our local Christian radio station, Dad is property manager and Mom is the exceptional secretary on the board of directors. They are active in our local church and with other ministry opportunities.
Jonathan is a cheerful, hardworking servant who never complains and is happiest when his hands are dirty. He spends most of his time working outdoors doing lawn care and snow removal. He can build or fix anything, is our in-house auto mechanic and is always helping someone
Elizabeth has a heart for children and encourages friends through cards and uplifting texts. She loves working part-time at a Christian preschool and as a mama's helper for three families we know. She likes to spend time in a quiet corner reading or cross-stitching and enjoys going out to eat.
Matthew & N'gella (ANN-gel-la), married in 2016, actively serve at their church's Christian school and Bible college. Matthew is an extraordinary pianist, creative composer / arranger and music teacher. N'gella is the fun and sensible Bible college secretary and also works as an office admin at a retirement community. They both enjoy raising chickens, growing a summer garden, skiing and visiting family in N'gella's native Quebec not far from where our grandmother lives.
Kathryn & Joel married in 2018 and have two girls, Rachel and Naomi. They keep a cozy cottage with a spacious garden and lots of creative, handmade décor. They love spending time outdoors, trying spicy new recipes, serving in their local church and wearing plaid and camo.
Susanna is a creative, energetic person who enjoys tackling new projects and connecting with people. She works in a church office as well as at our Town Clerk's office, serves as our church treasurer and pianist and is a gifted writer. She loves baking amazing goodies, reading incredible books, discovering things and experiencing magnificent music.
Julianna serves in the office at our local pregnancy resource center, going the extra mile to provide a personal, caring touch for clients, volunteers and donors. She is a gifted artist, poet and writer and maintains our family blog. She enjoys baking bread, creating new decorative accents and reading G.A. Henty.
Carolyn is a diligent, independent worker who uses her organizational skills to keep our home orderly. She is seasonally active with local political campaigns, manages our summer garden, maintains our massive inventory of sheet music and books and serves as an instant dictionary and item locater for the rest of the family. 
Lydia has a passion for wholesome photography and uses her skills to bless families in our area (visit her gallery here). She assists on Lenspiration.com, an online learning platform for photographers, as a content creator and editor. She enjoys graphic media creativity and has produced several short videos for our family and local ministries.
Daniel is a Senior Airman in the Avionics Unit of the CT Air National Guard, servicing the Guard's fleet of C-130s. He is an avid outdoorsman, talented musician and fun guy who enjoys a good adventure and a great cup of tea. He is currently taking online college classes toward a degree in Criminal Justice.
Join us on our adventures, and get a glimpse of how God is using our family as we serve Him and take advantage of the opportunities He has given us to serve others.
Email
bennettfamily11@juno.com
Address
PO Box 134
Cheshire, CT 06410