The Fourth of July saw a lot of patriotic flag waving as we celebrated in traditional Bennett style. Our annual public reading of the Declaration of Independence went on as scheduled after last-minute logistics fell into place.  We were so thankful for a light cloud cover and a decent sized crowd that turned out, bringing their flags and umbrellas with them!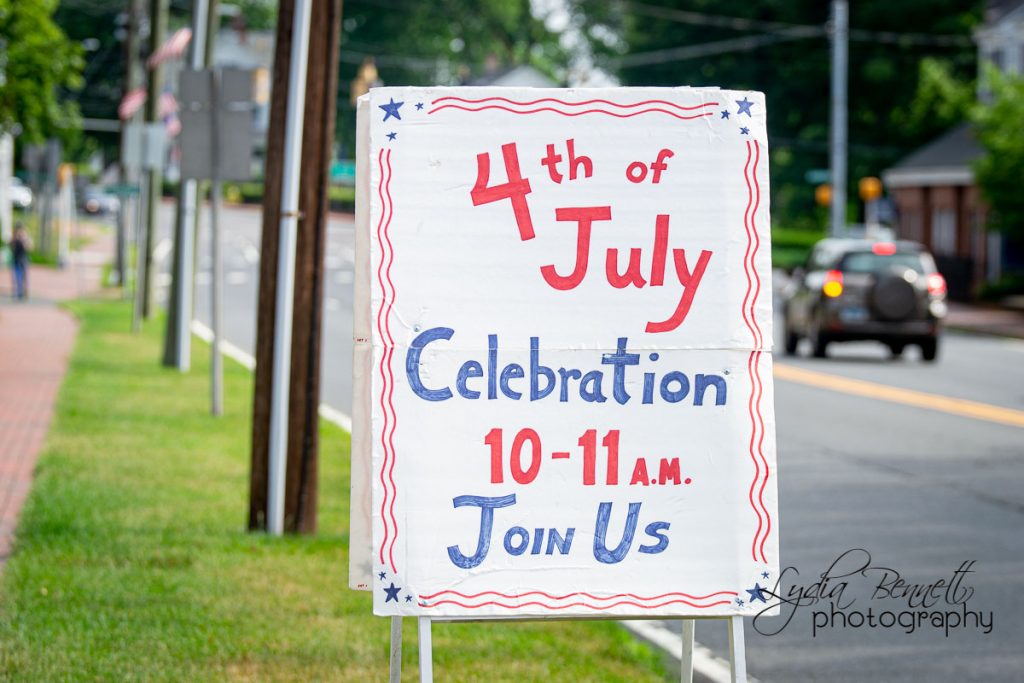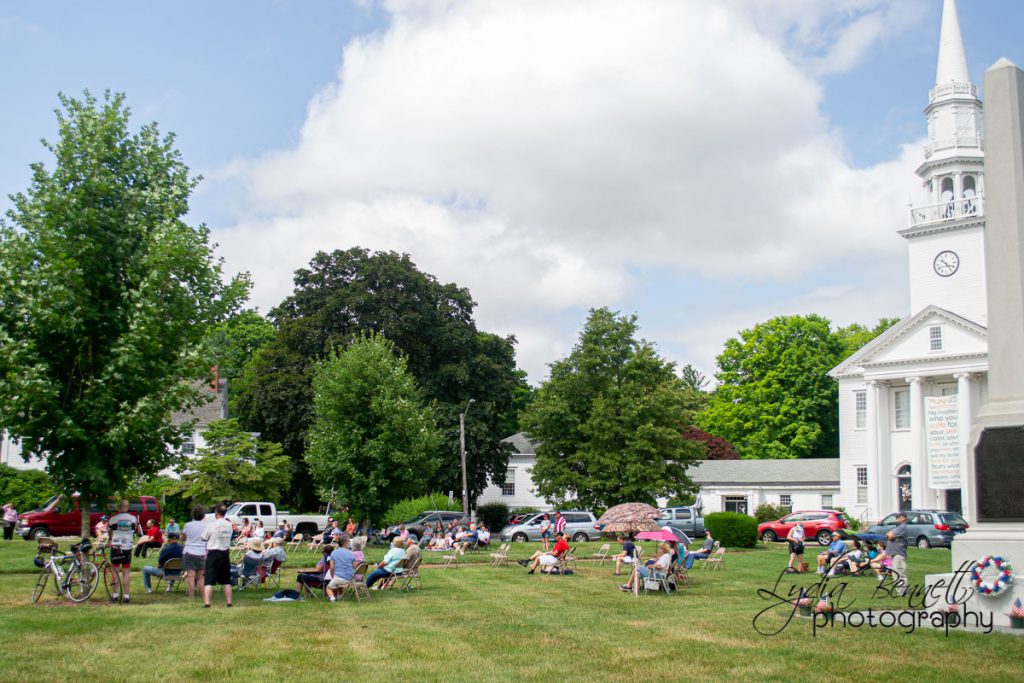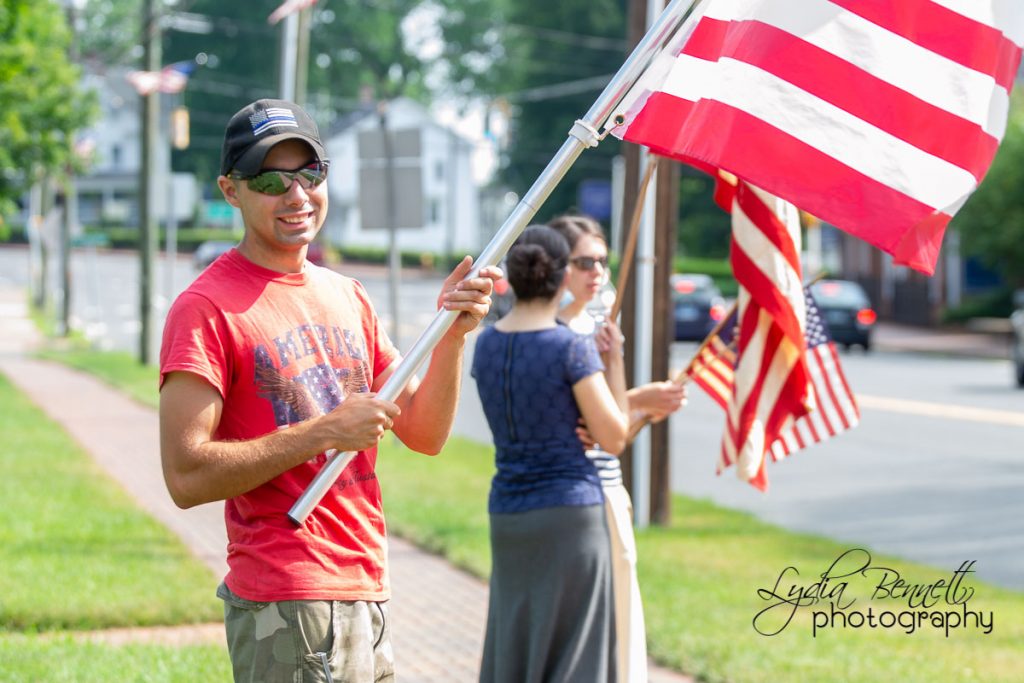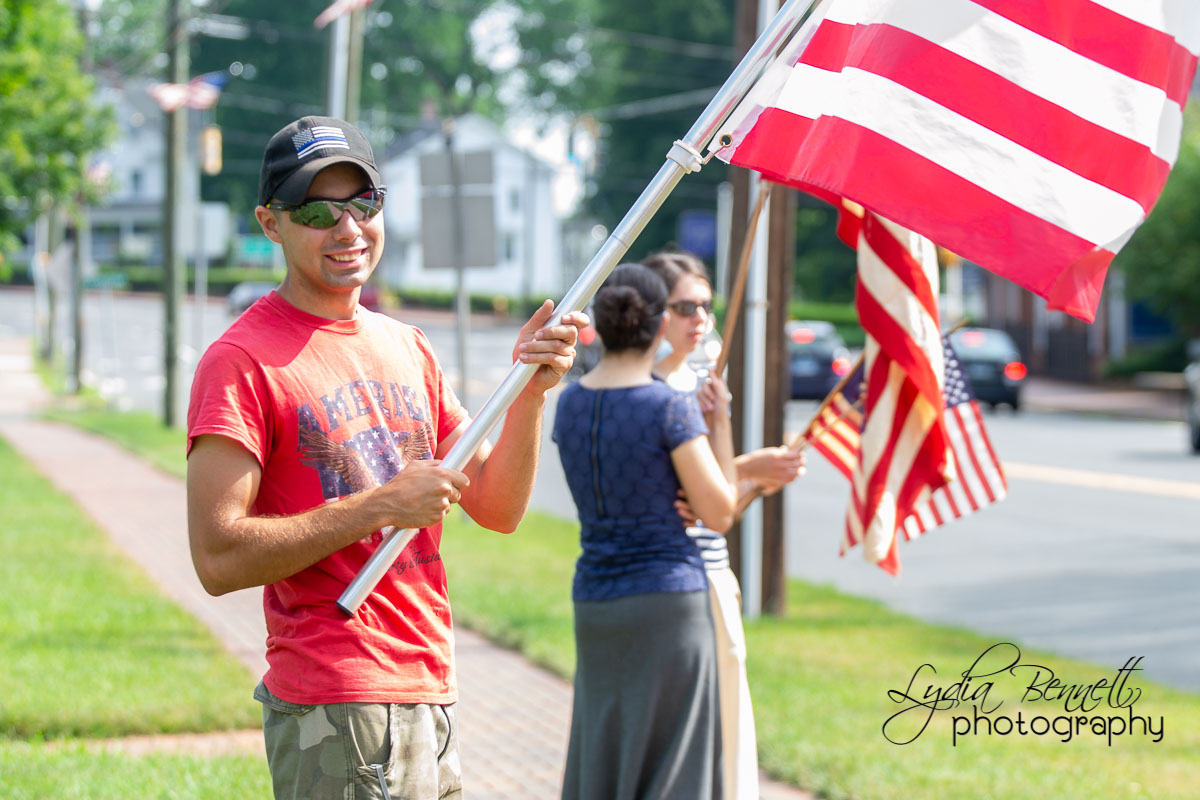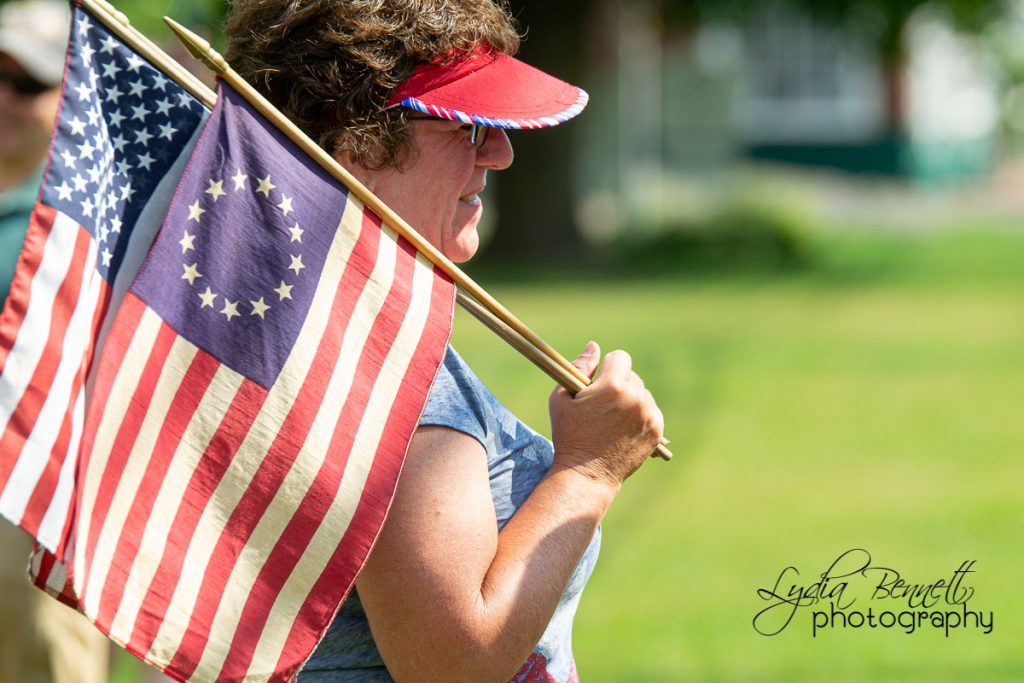 The event was livestreamed on Facebook, and is now also available to view on our YouTube channel.
We learned about the Committee of Five who were appointed to draft the Declaration, and were treated to a presentation by the Cheshire Historical Society, entitled "Waiting For The Mail To Come." John Barry, of the Cheshire Horse Council, delivered actual letters from Cheshire men in the Revolutionary War to women dressed in colonial style. Nothing perks a crowd up more than a horse galloping up the sidewalk and a skillful rider who thoroughly embraced his role.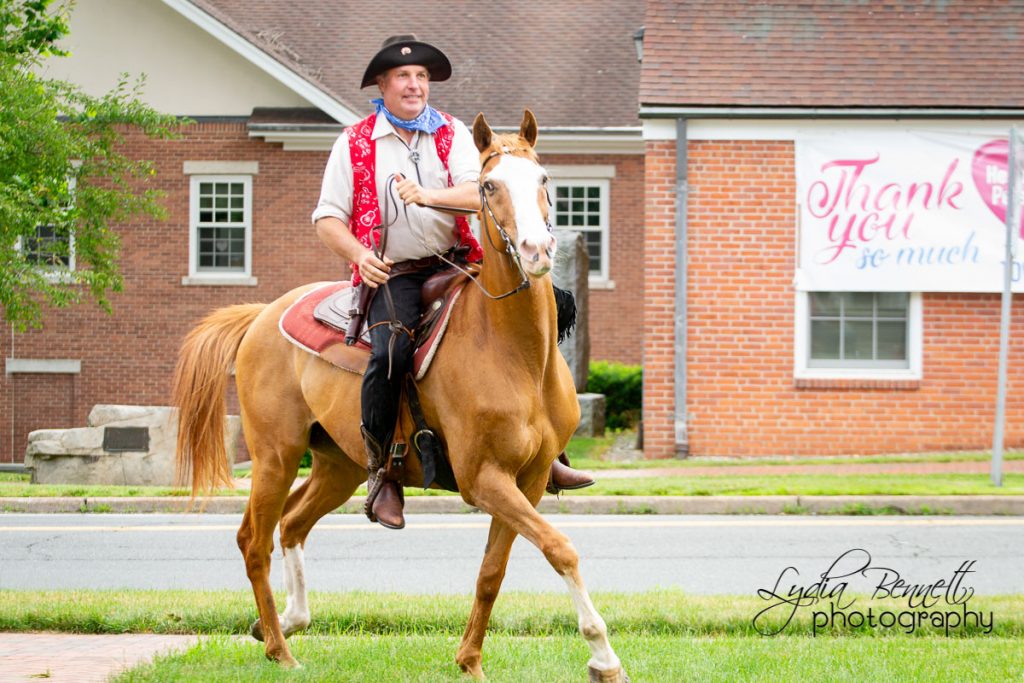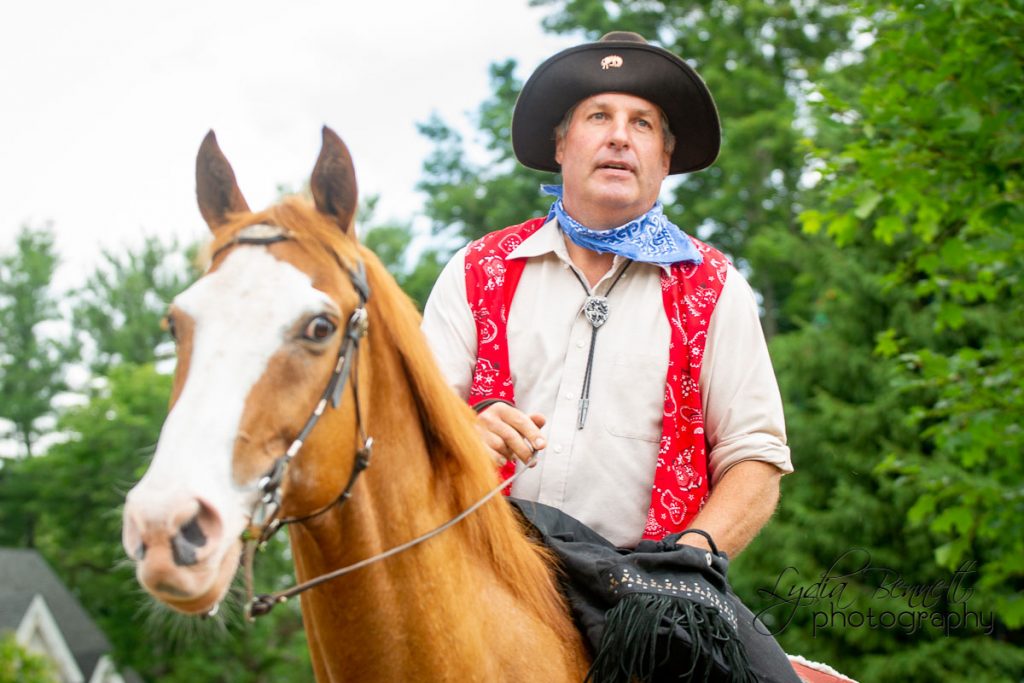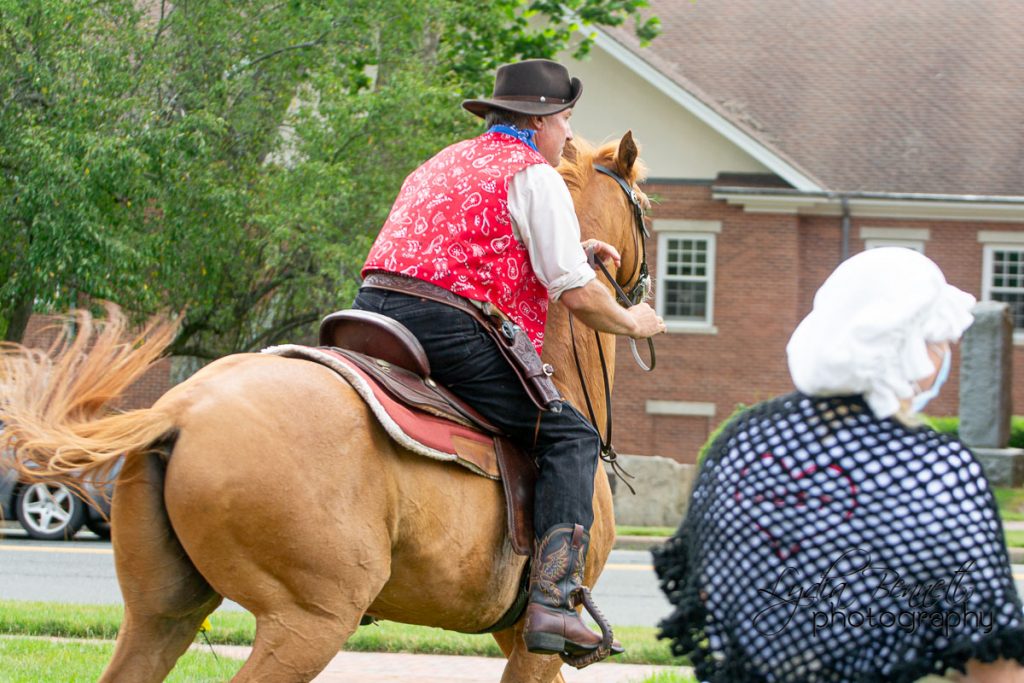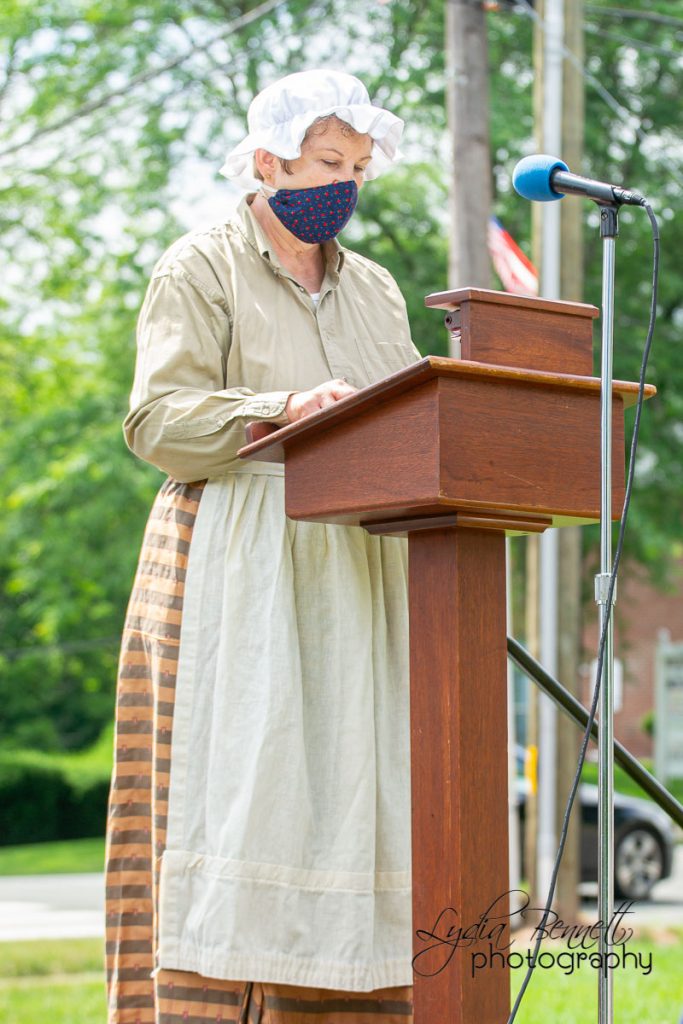 After the event, we enjoyed celebrating a new Fourth of July tradition—Rachel's birthday. She is a happy little girl who loves gardening with her mom and being outdoors. We are so blessed to have her in our lives.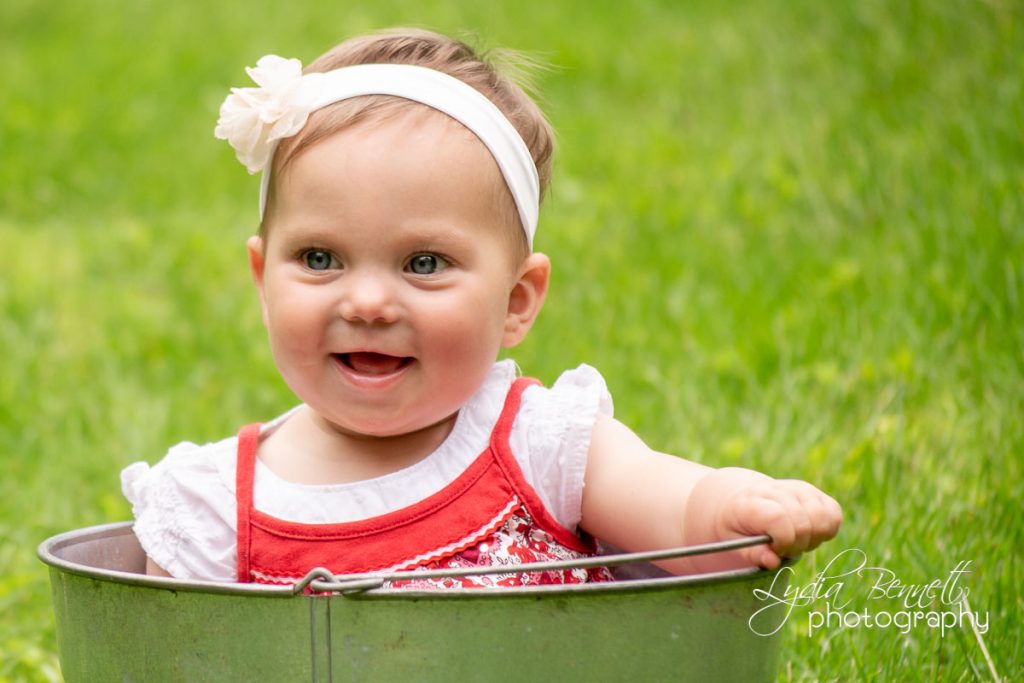 Every year, it is our honor and privilege to reflect on and remember the roots of our American heritage, built on the foundation of Biblical principles. Each year, we come away with a fresh perspective and deepened gratitude for our country.
America, America,
God shed His grace on Thee
And crown thy good with brotherhood
From sea to shining sea.