For Susanna's birthday this year, we did a scavenger hunt. But this was no ordinary scavenger hunt. We paired up in teams of two, and had to go around finding the objects three-legged race style (who comes up with these ideas?!). Just that one feature took a game from a moderate to a challenging skill level!
Joel and Daniel hid the objects all over the yard and enjoyed giving mysterious clues as to where things were hidden.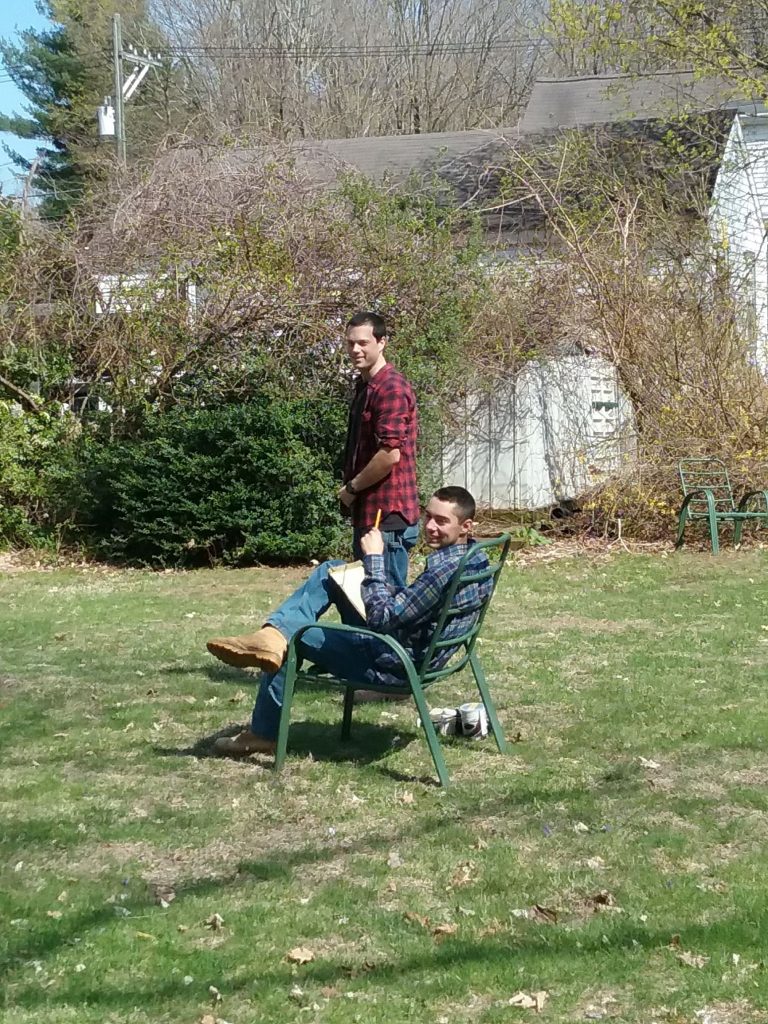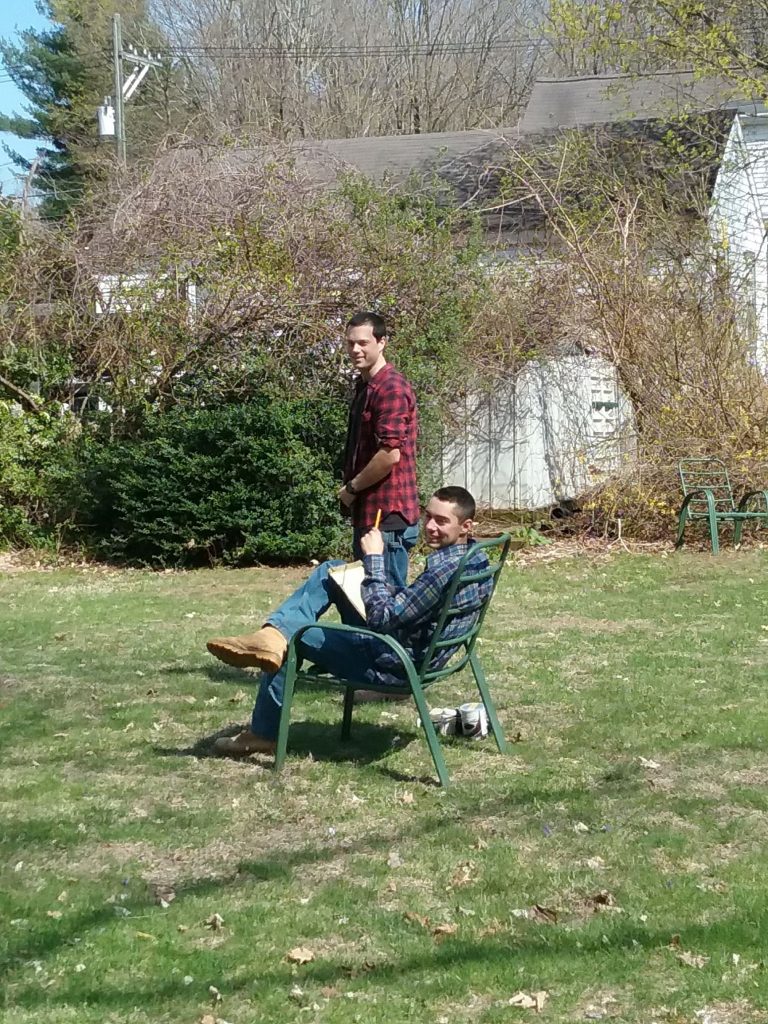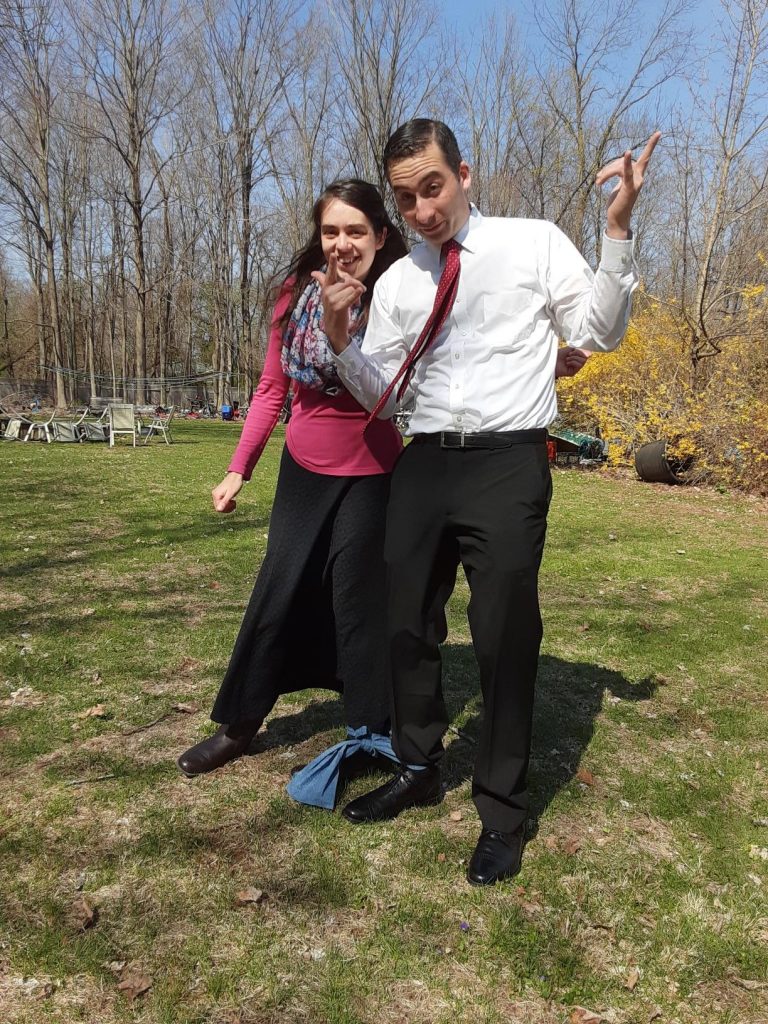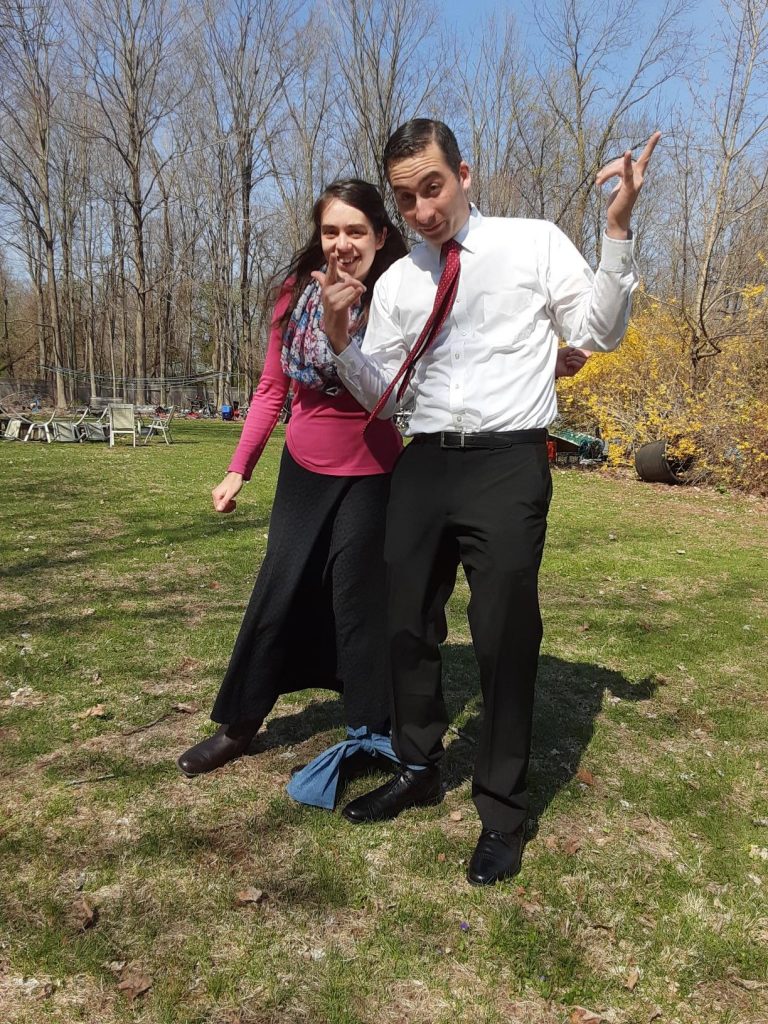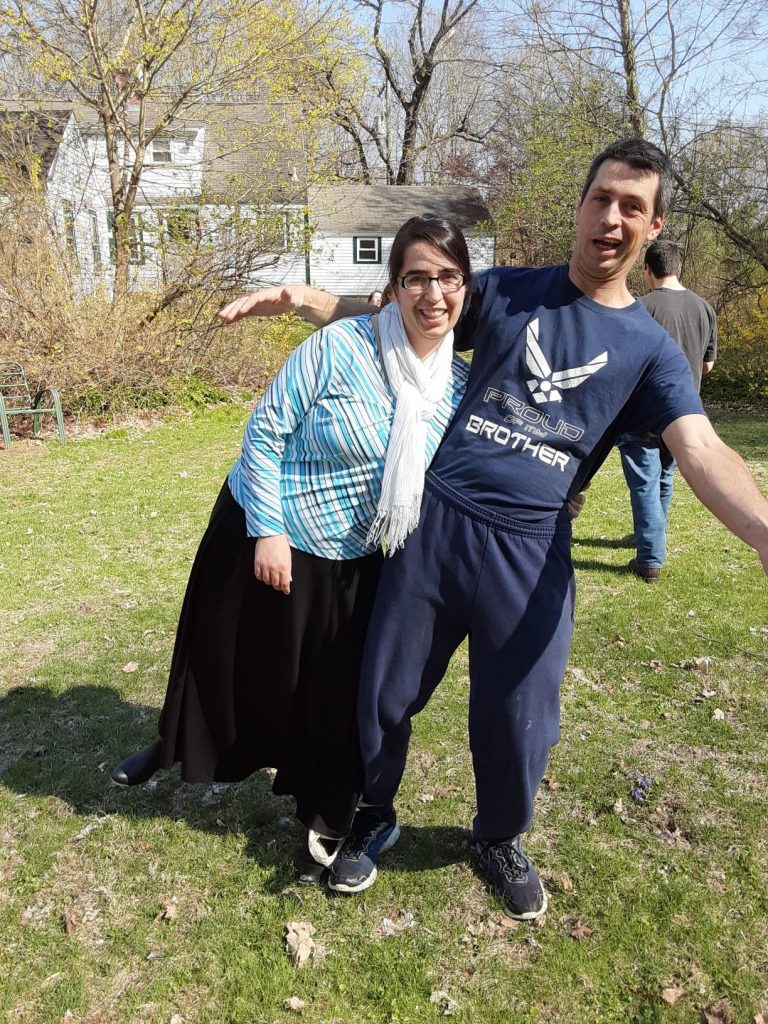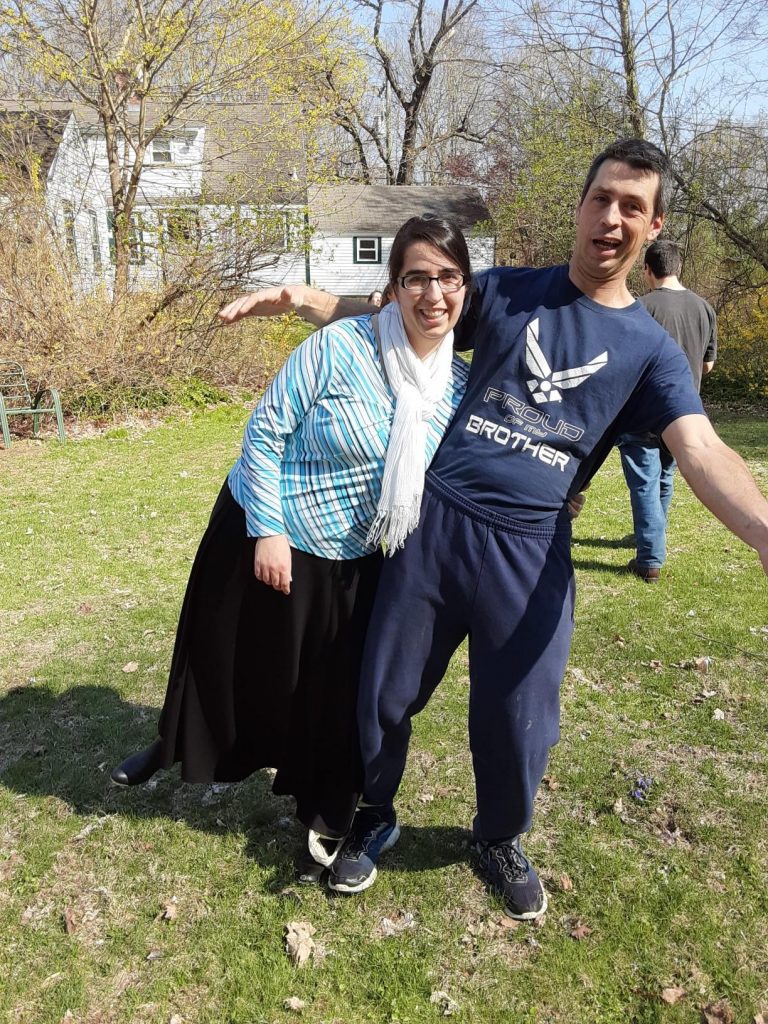 Team Kathryn and Susanna won by one point!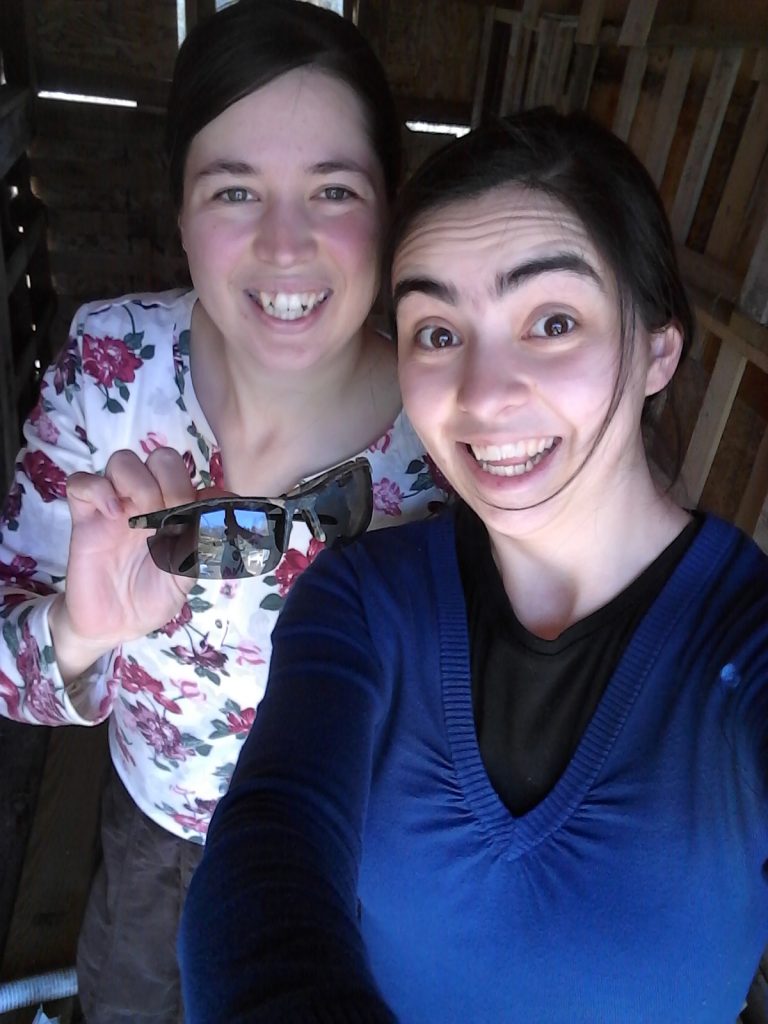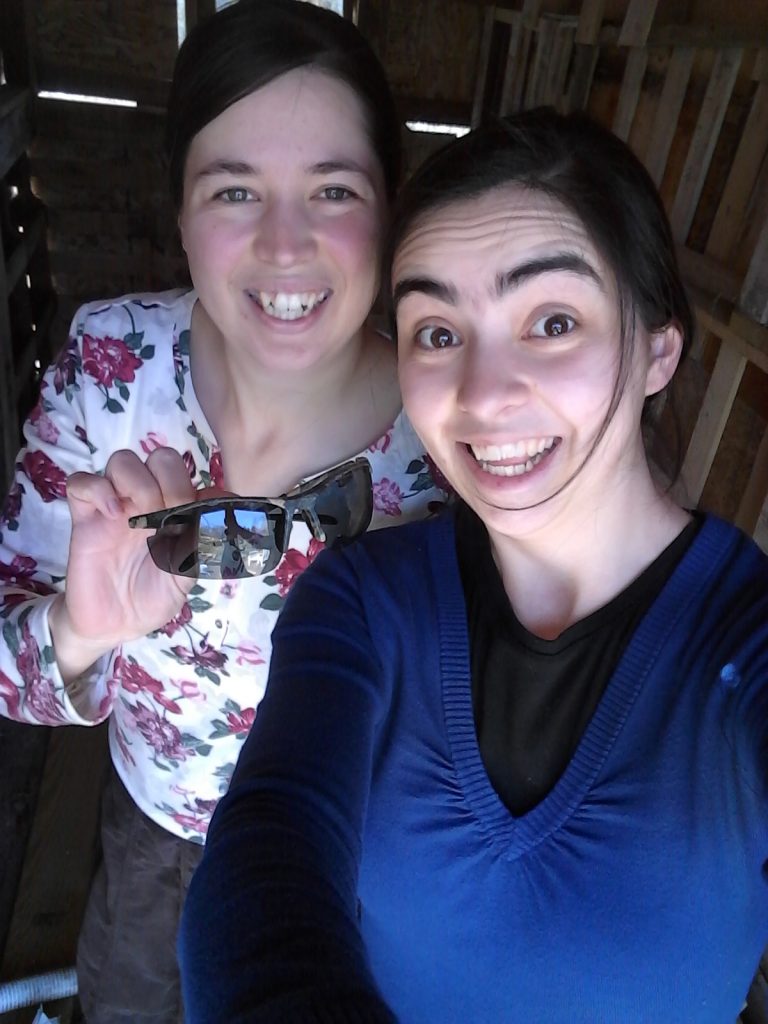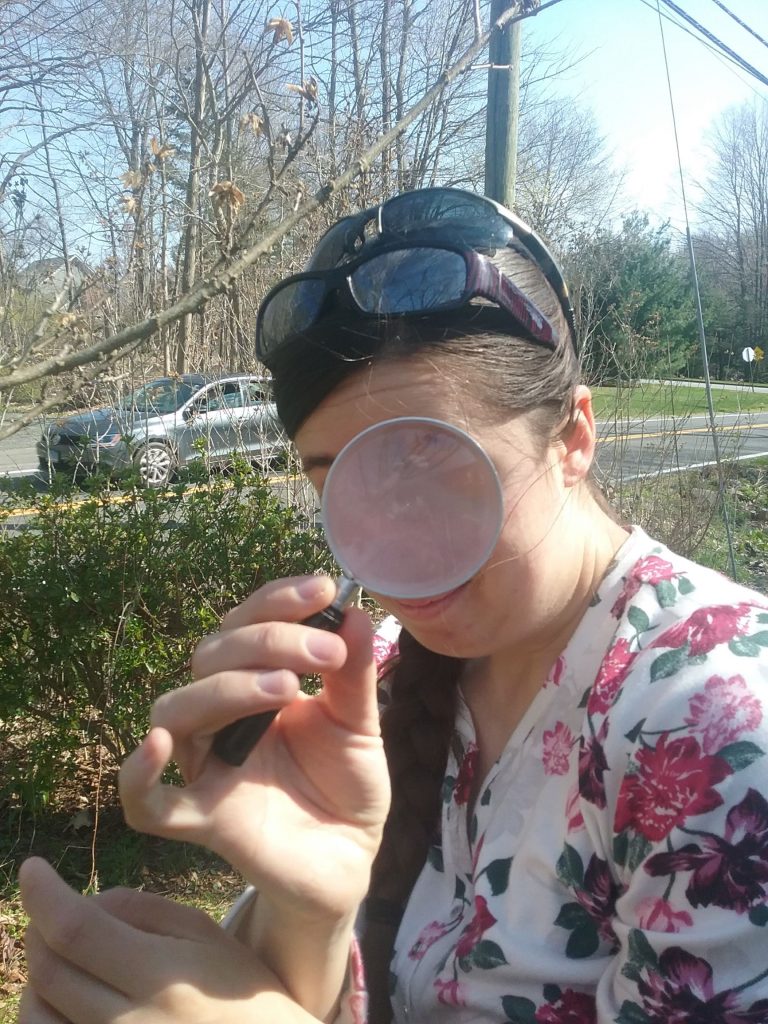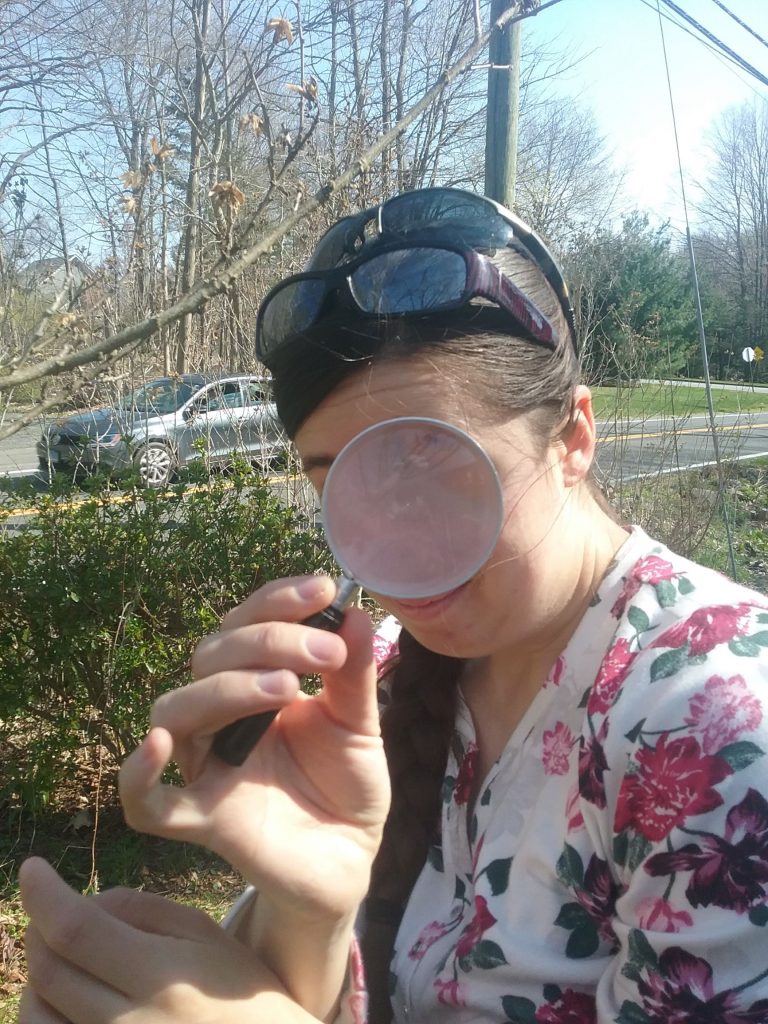 It's been a while since we've posted pictures of Joel and Kathryn's family, and we know some of our blog readers are just itching for updated photos of Rachel, so it seems like it's about time we share some recent photos!
Little did we know when Lydia shot this impromptu photo series several weeks ago that there are now four people in this family…just one of them is hiding! That's right, Joel and Kathryn look forward to welcoming baby #2 into their family in the fall! We are so excited for them and praise the Lord for the precious gift of new life.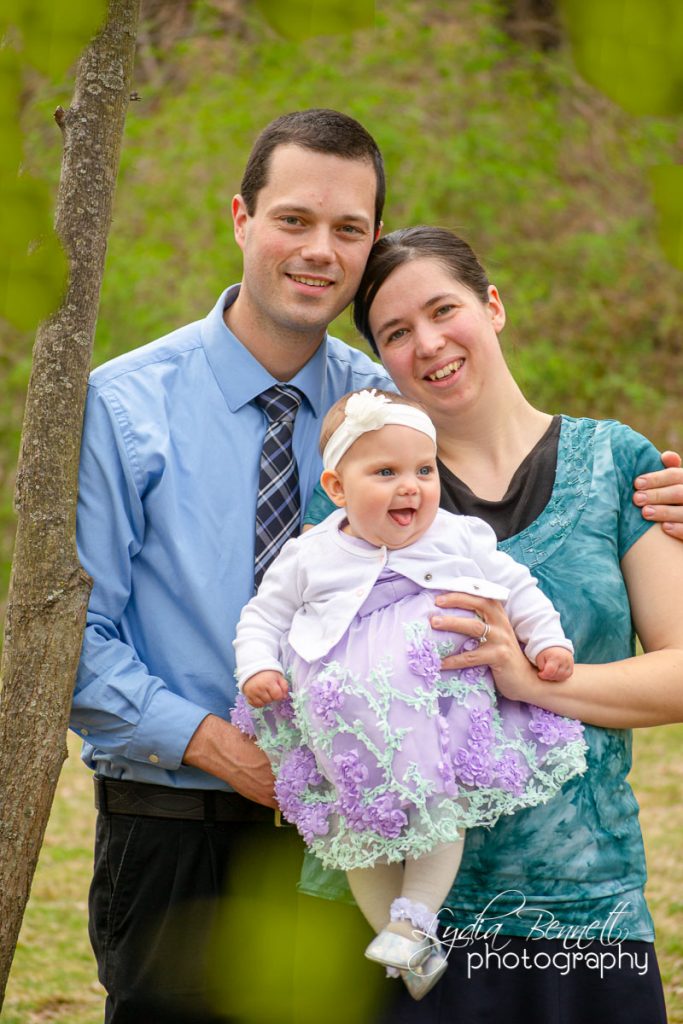 Rachel is growing so quickly! She's very active: she likes to explore, try to walk (as long as she doesn't let go, she's ok!), and is easy to amuse.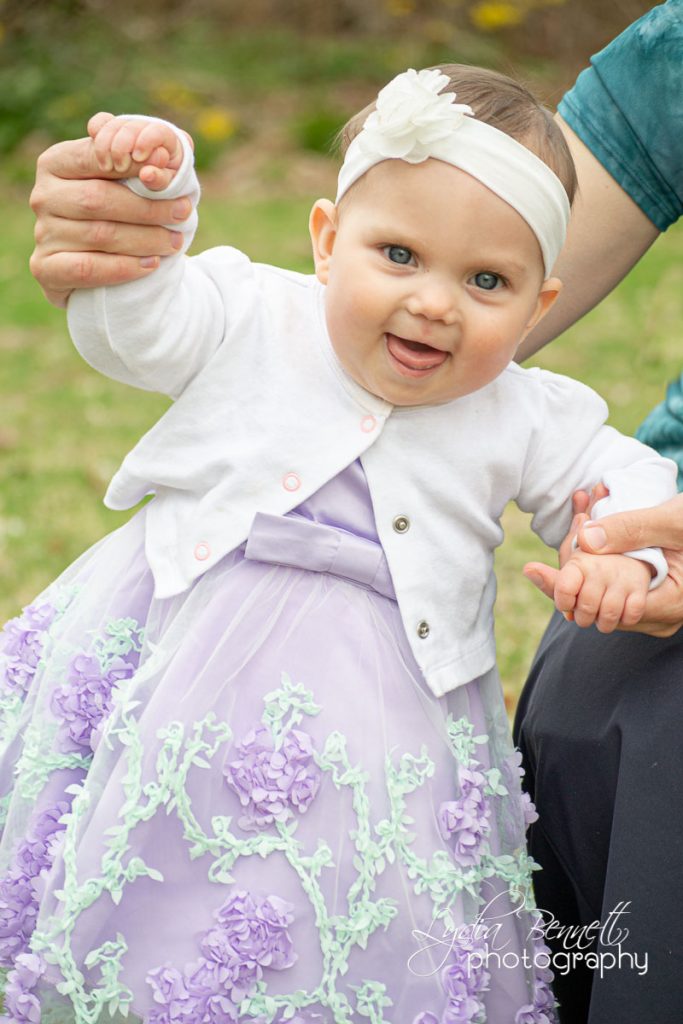 She loves making babbling sounds, saying "Mom-mom-mom" and "Da-da-da" and all sorts of funny squeaks, squeals and other noises that she finds interesting.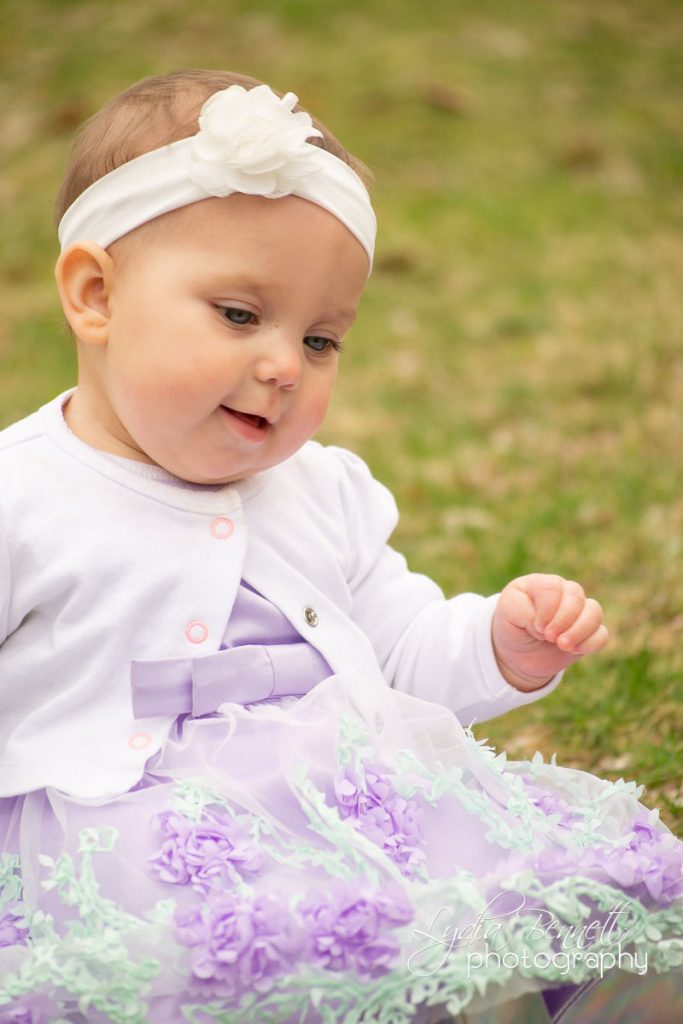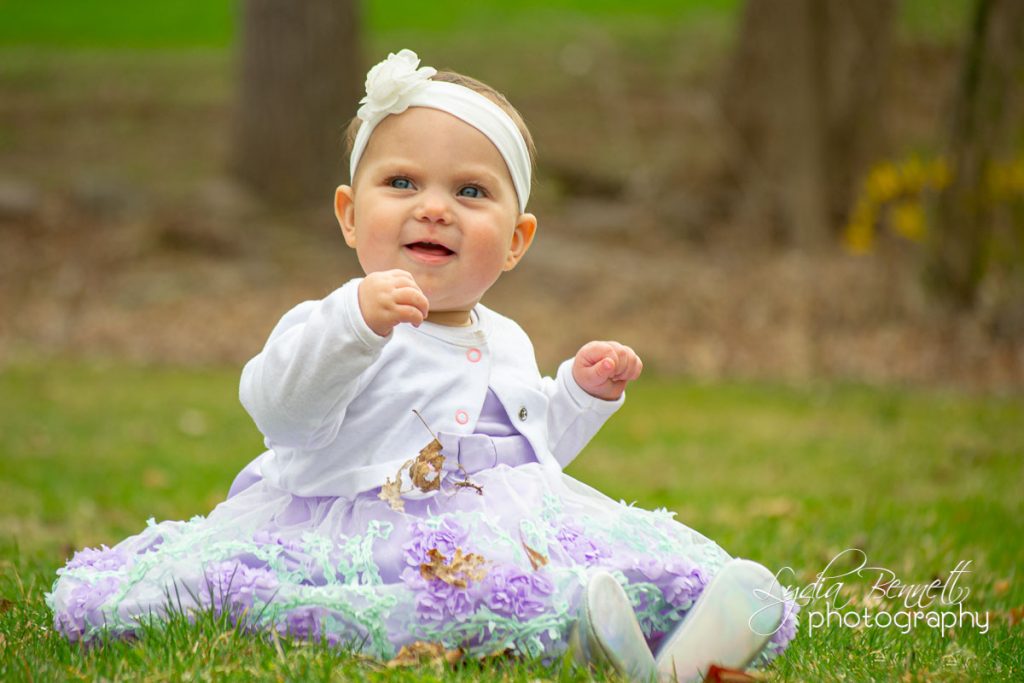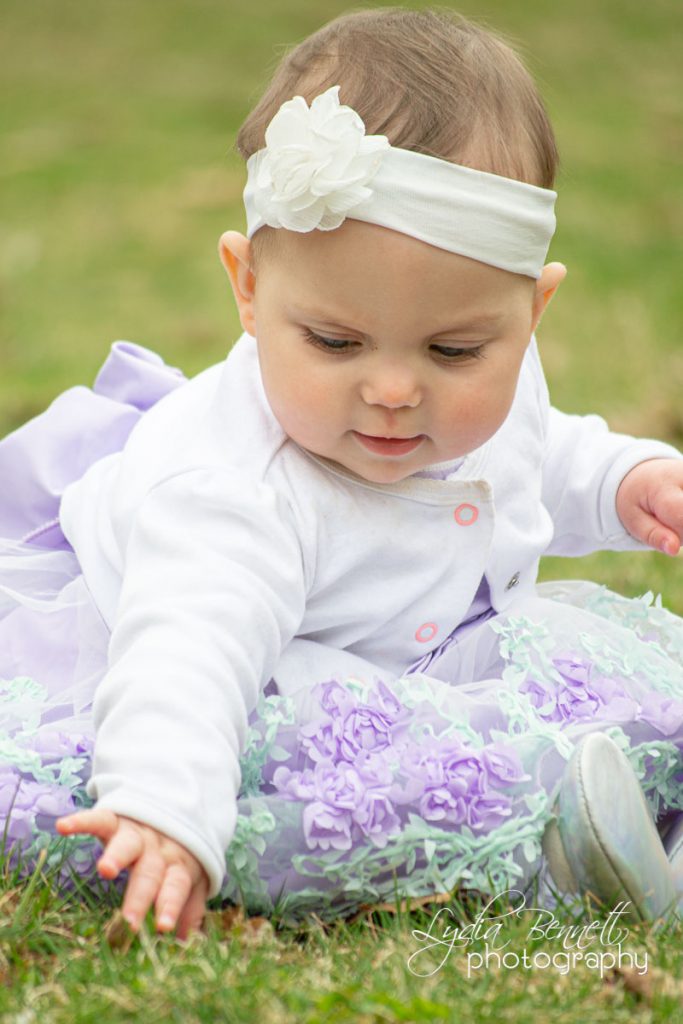 We had a lovely Mother's Day but sadly didn't get any good pictures! Mom enjoyed some of her favorite things: a bouquet of lilacs, the first picnic lunch of the summer, a pile of special gifts, cake and ice cream, a cup of tea and time with family. In the afternoon we had a great time playing wiffleball in the yard. Best sport ever!
Here are some day-to-day snapshots of Bennett life lately.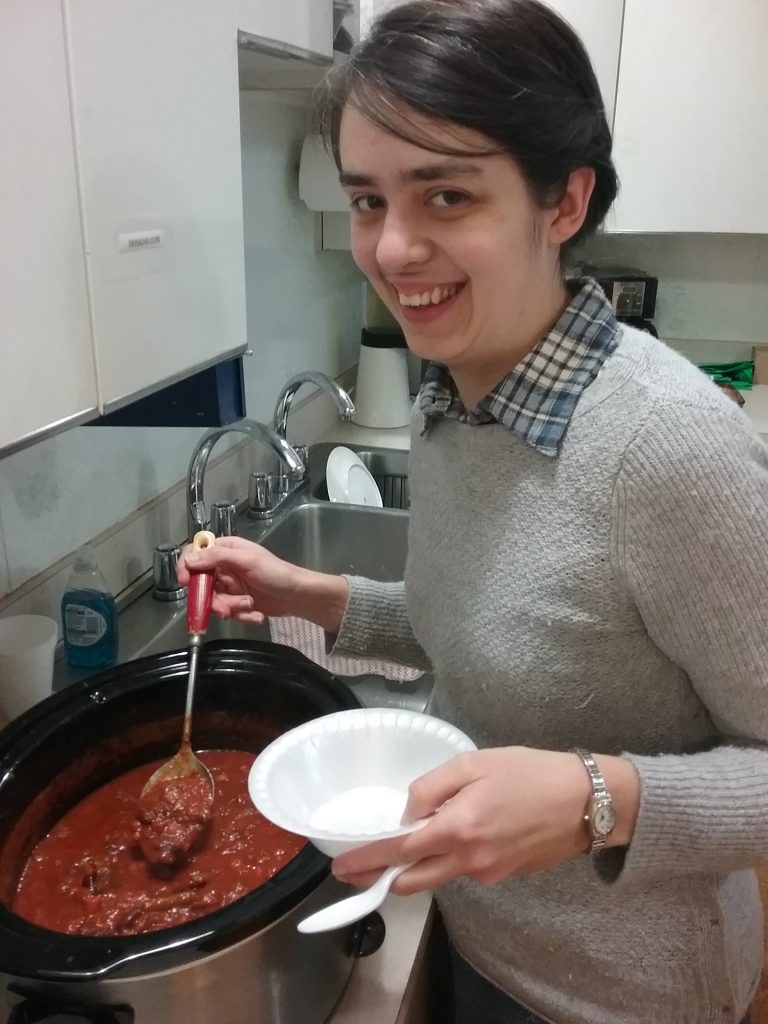 Rachel loves sucking and chomping on a juicy pear.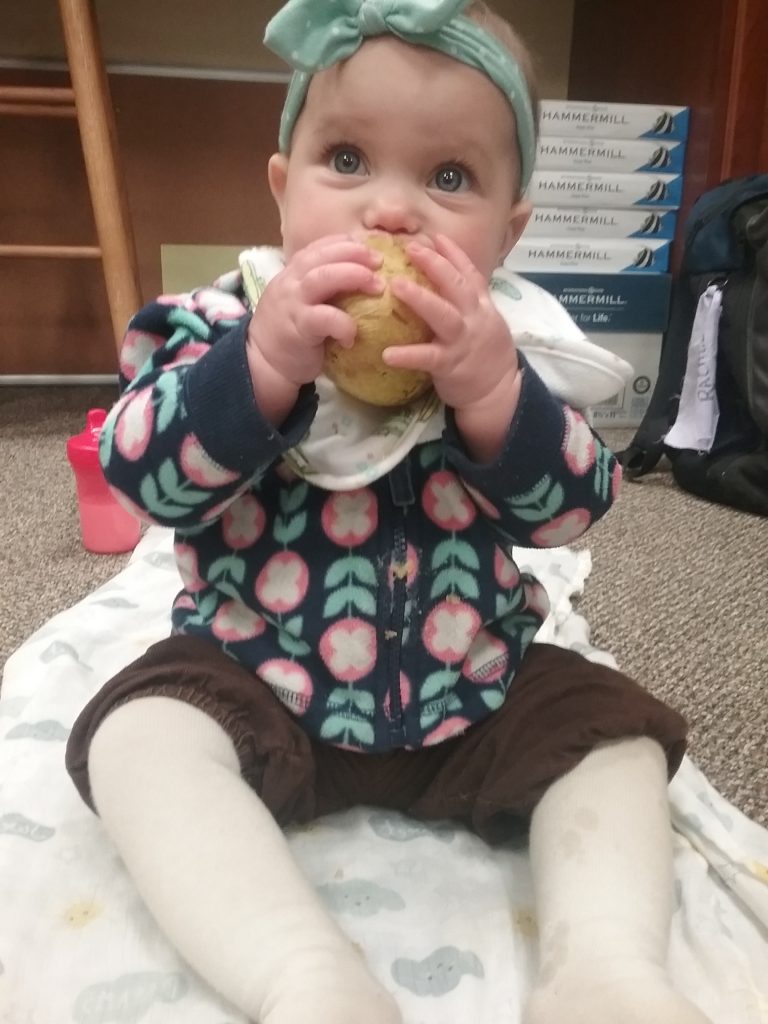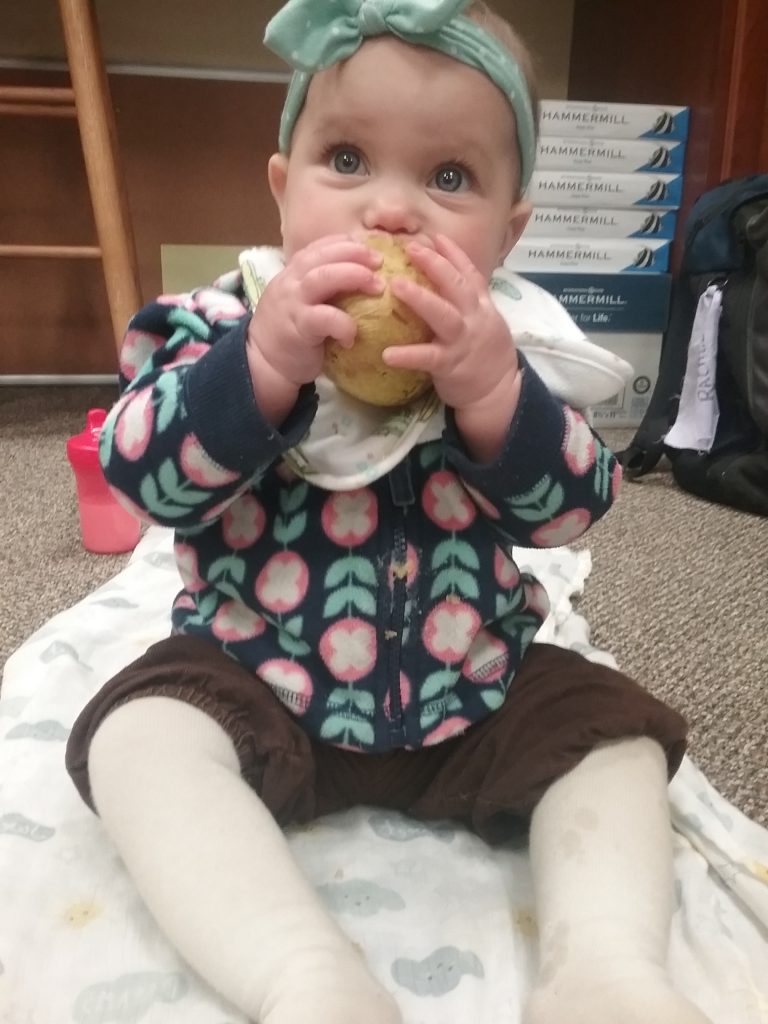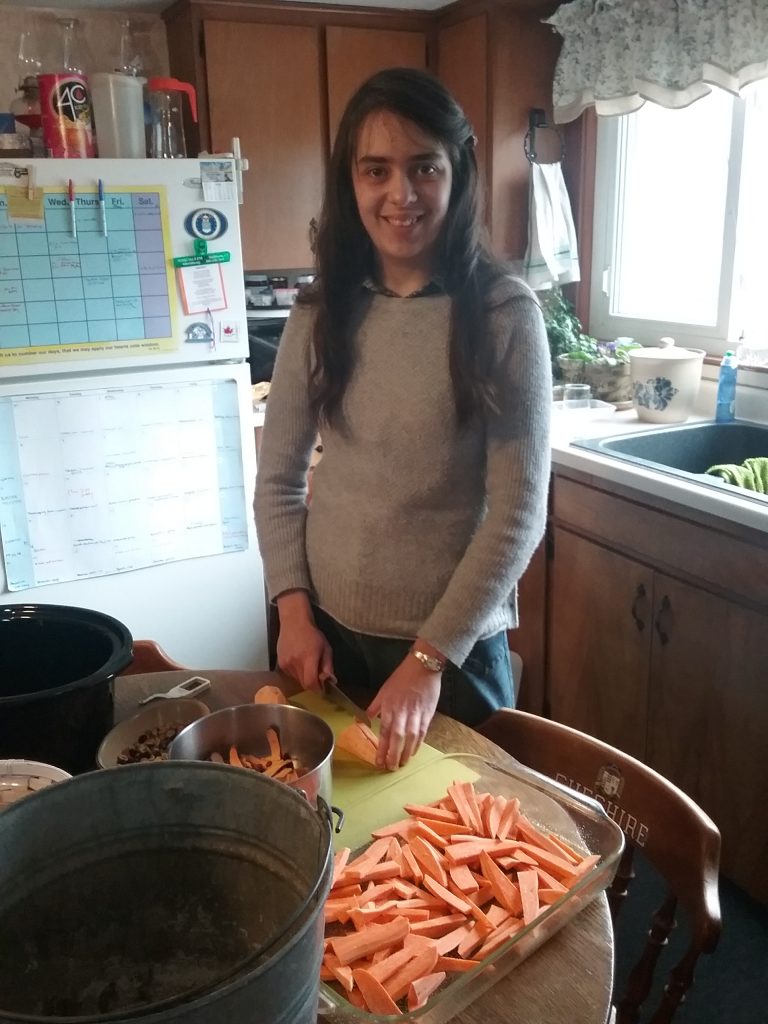 Susanna made tasty homemade granola bars.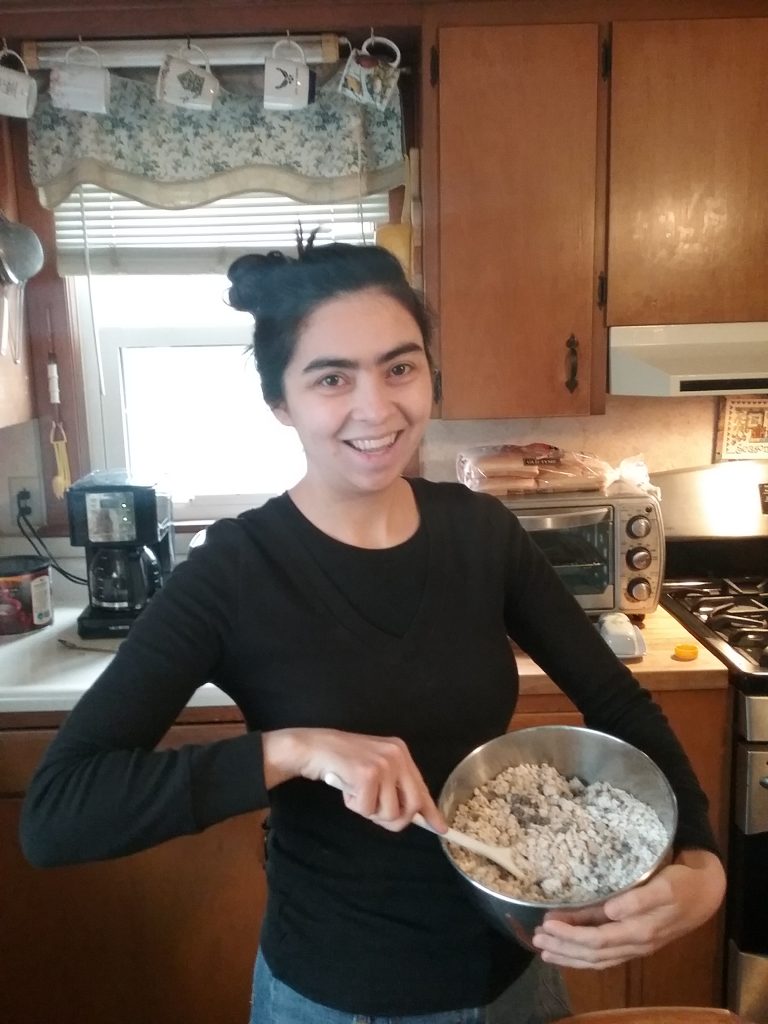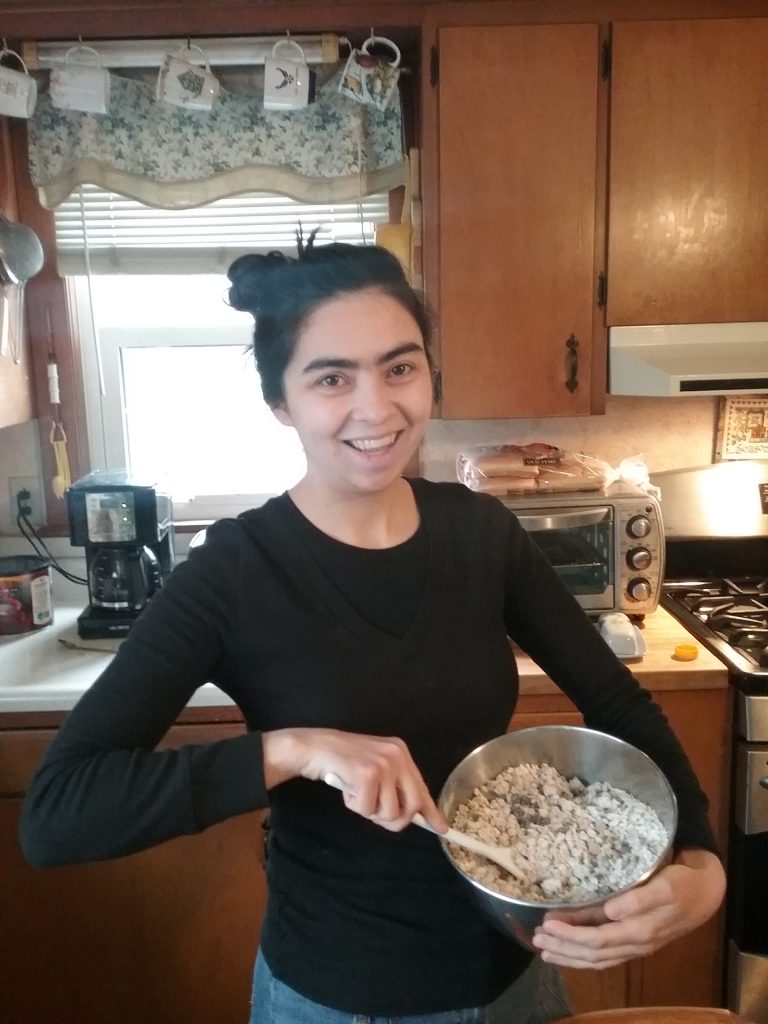 Julianna loves chomping on a juicy pear, too.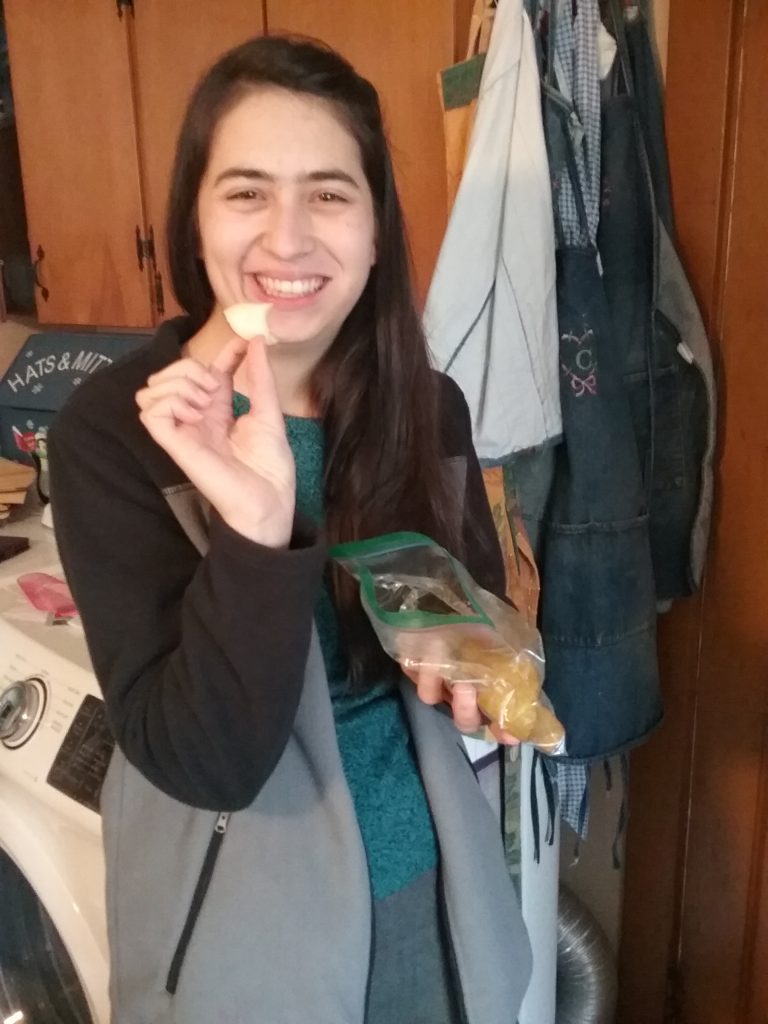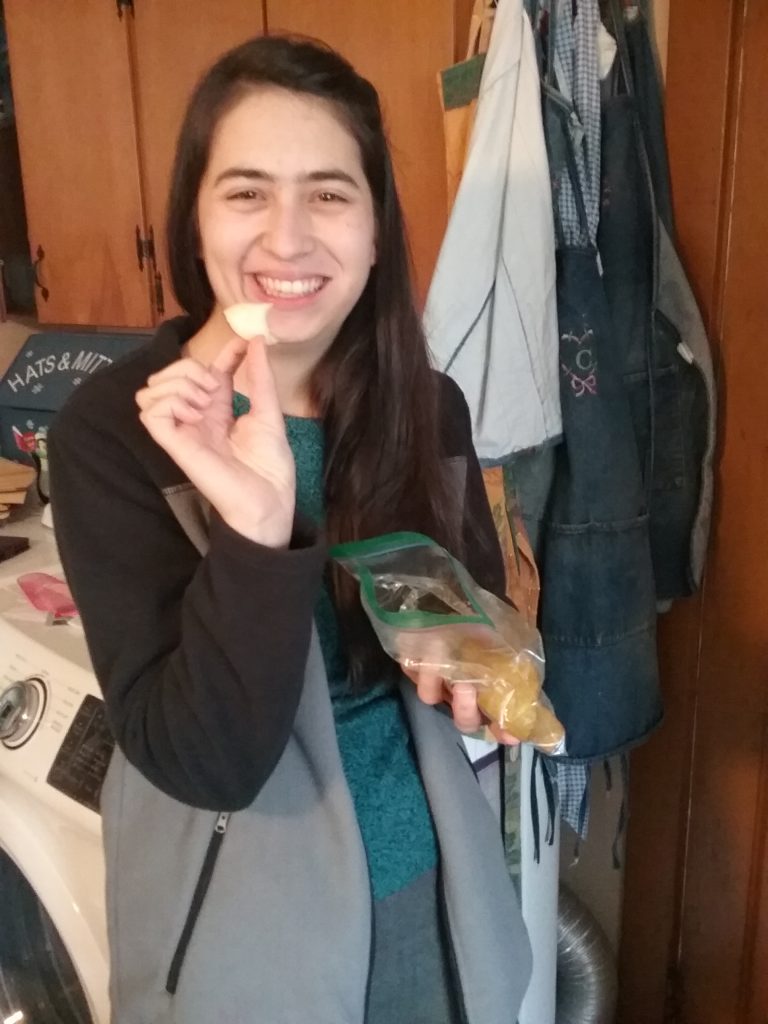 Matthew has been hosting a virtual hymnplaying class over the past few weeks, so some of us have enjoyed participating in that long-distance.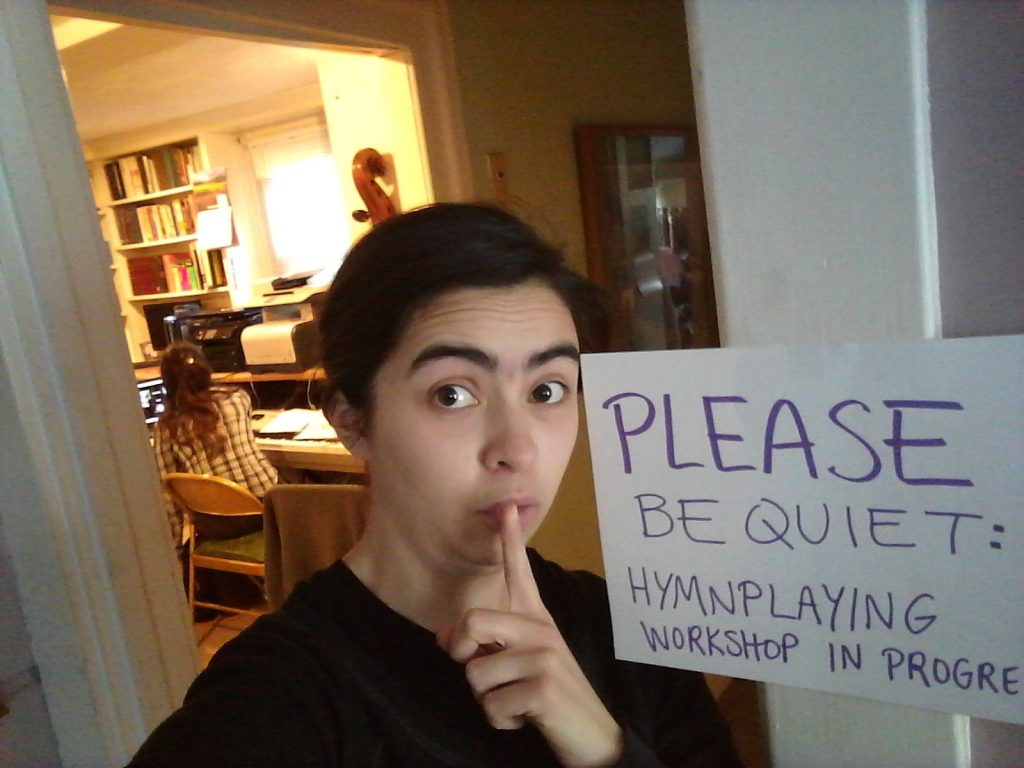 Aunt Lydia gave Rachel a few tips on the piano, too.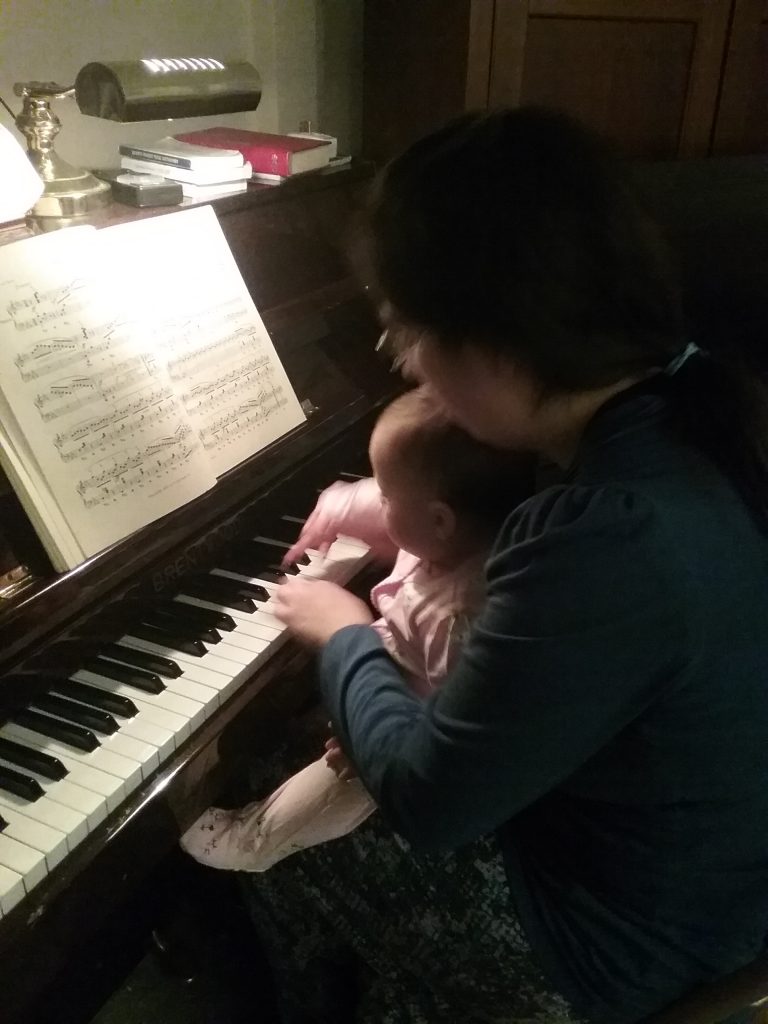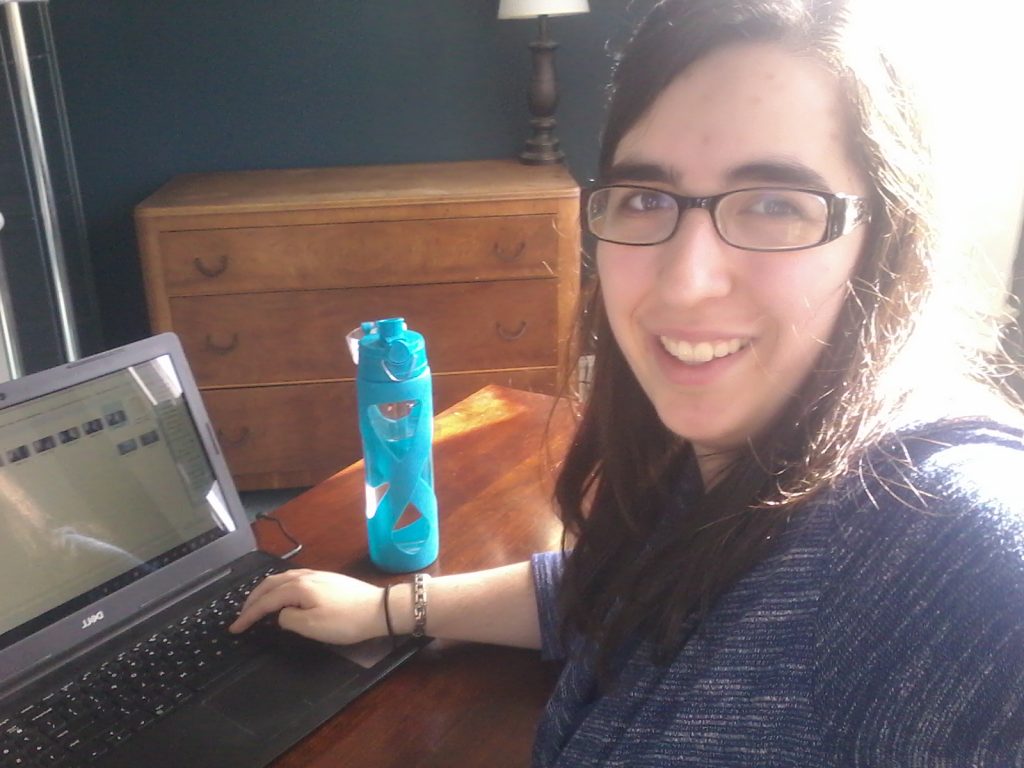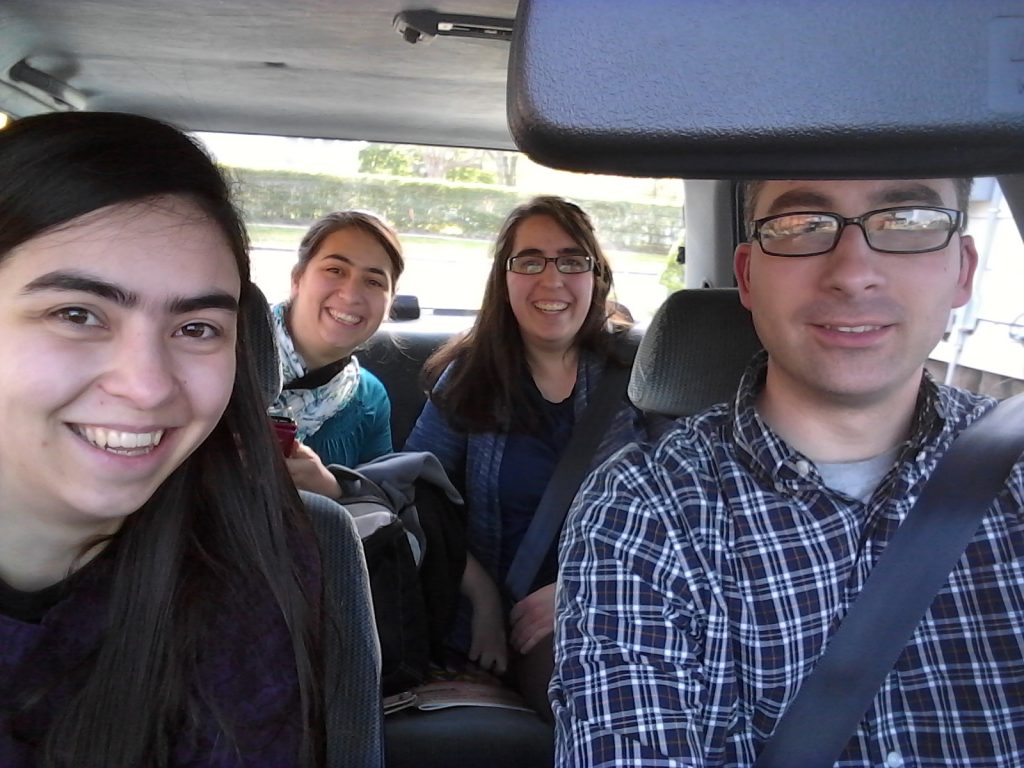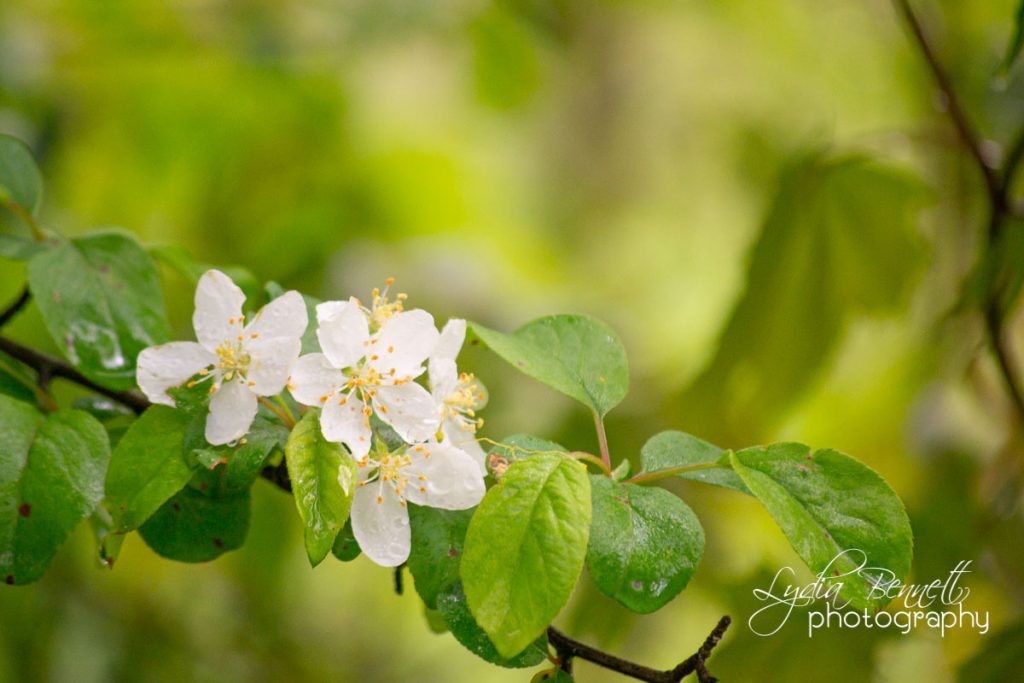 "The LORD thy God in the midst of thee is mighty; He will save, He will rejoice over thee with joy; He will rest in his love, He will joy over thee with singing."
Zephaniah 3:17