Every year we plan an extensive gingerbread village built around a theme. After kicking around several suggestions we settled on Quebec, as we know it. Kathryn and Susanna planned and sketched the blueprints and over the next few weeks, a ginger version of La Beauce appeared on our counter. Susanna made the border crossing sign out of a peppermint stick and cookies and topped our red van with marshmallow car top carriers!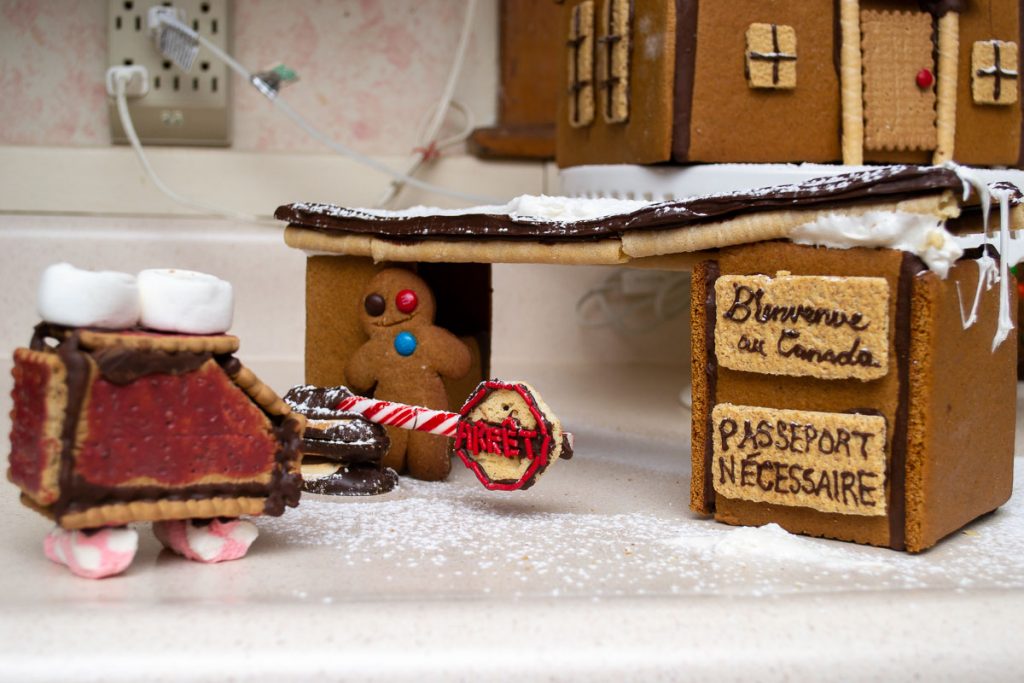 We built Grandmaman's house on a hill. Going for walks in her steeply graded neighborhood is not for the faint at heart! The little man on the roof is her husband Camille shoveling off snow, something they do a lot up there in Quebec.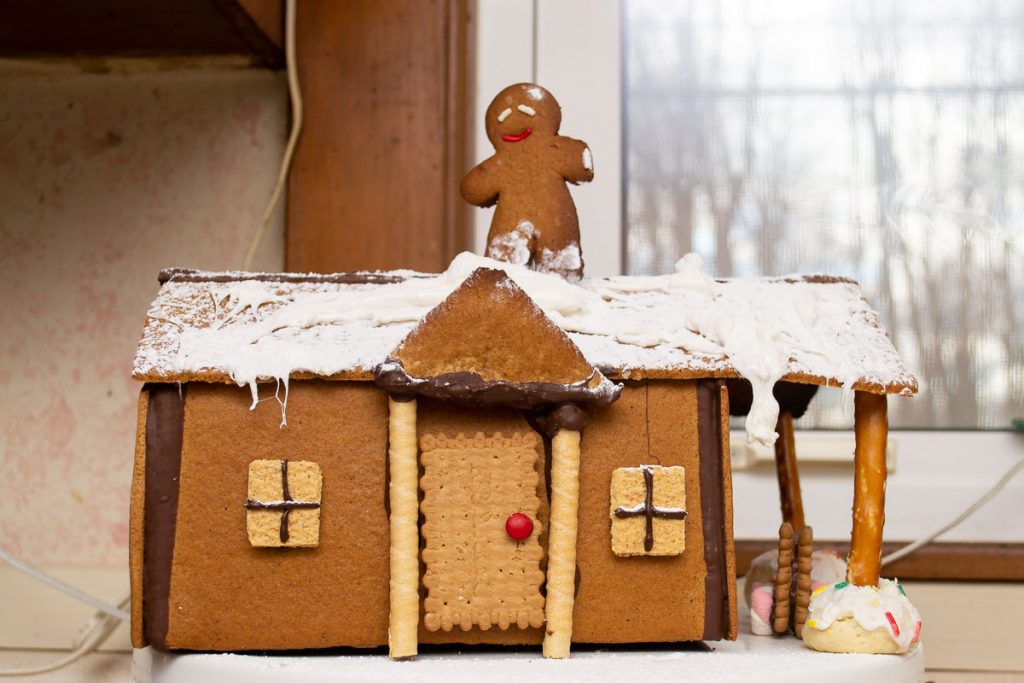 We built a little chalet, reminiscent of Grandmaman and Camille's chalet property where we enjoyed many walks through the pine grove and seeing Camille's latest creative additions. He kept his few acres as pristine as a park. One of his favorite features was a dragon chimney he had built for his outdoor woodstove. When the fire got going, the dragon breathed smoke.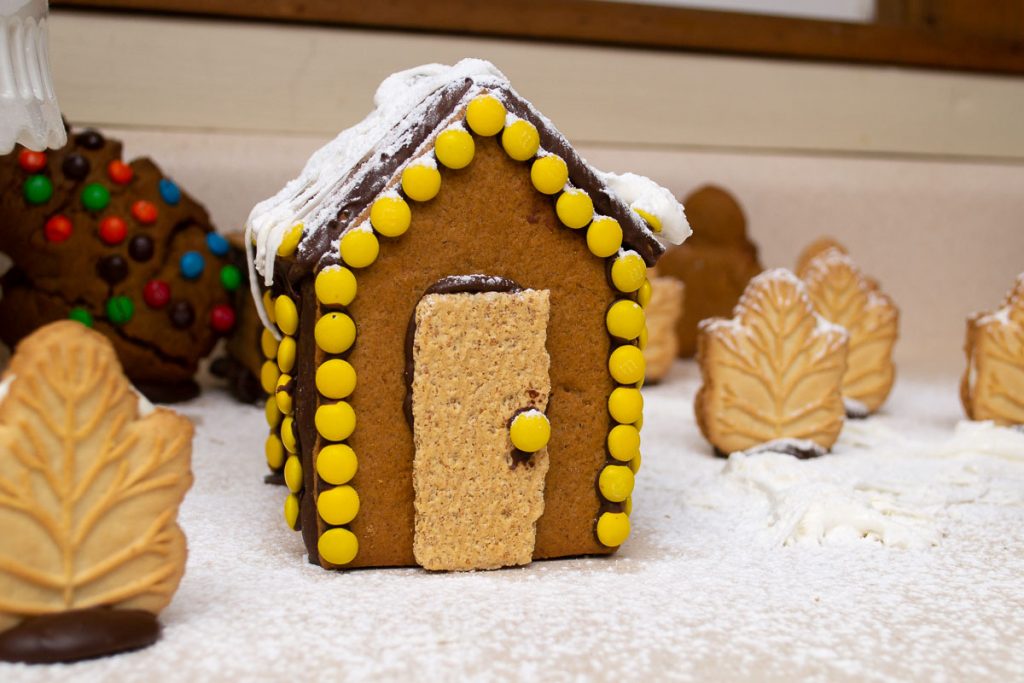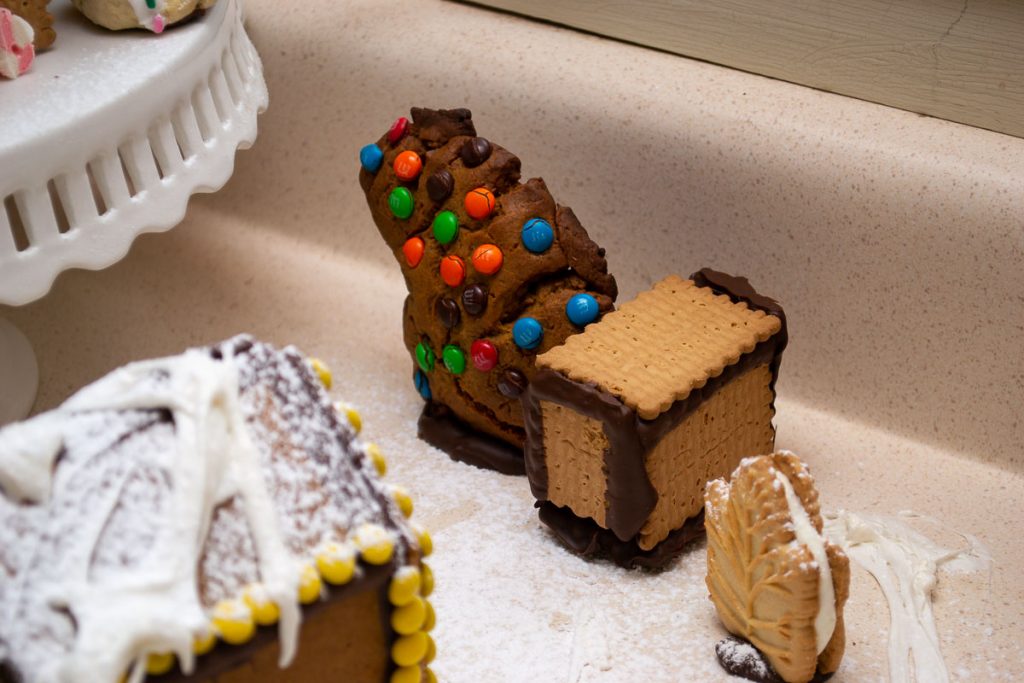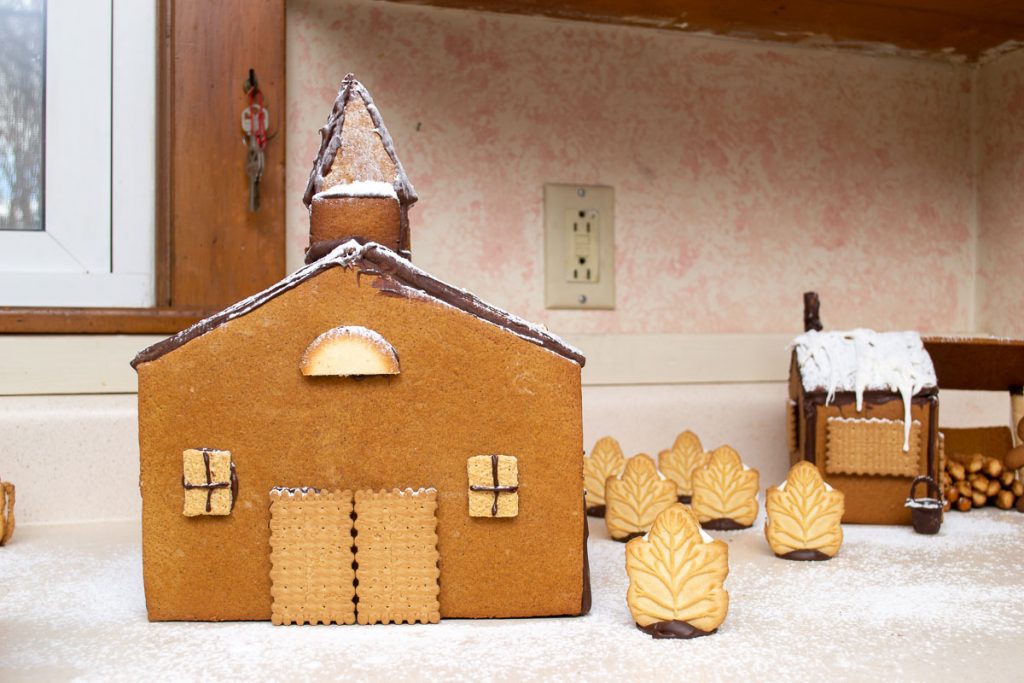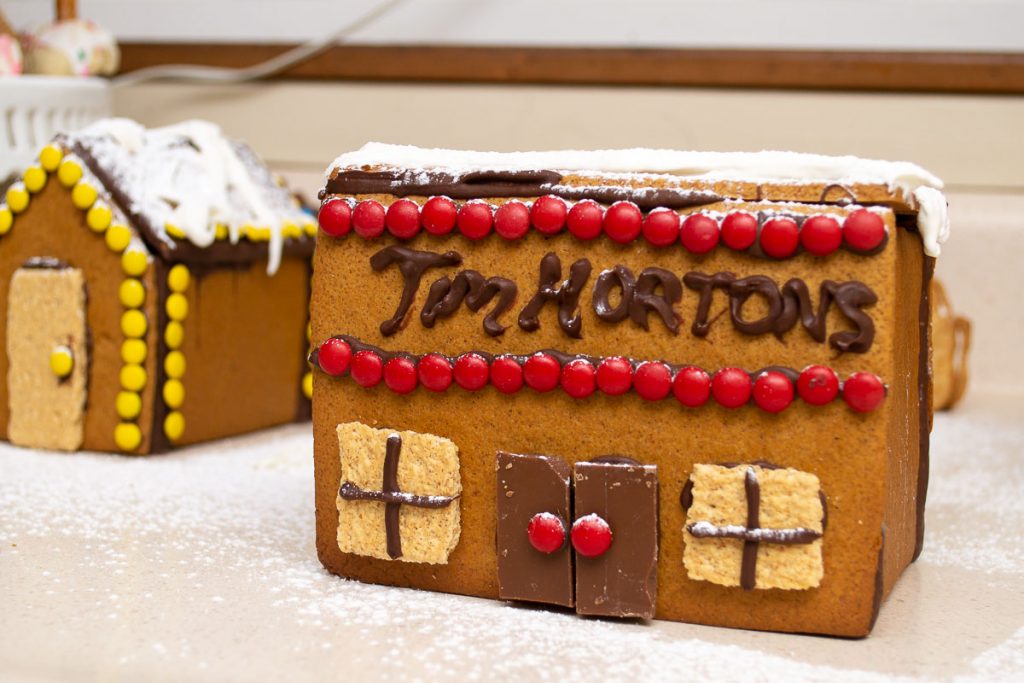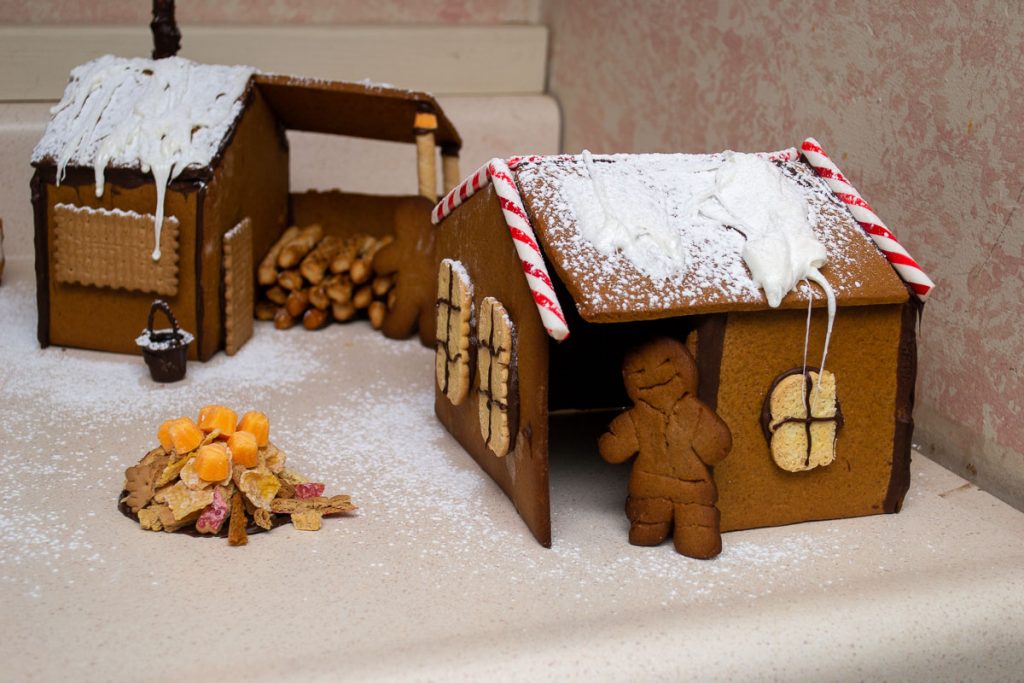 And what replica of Quebec would be complete without a maple sugaring shack? We patterned ours after the sugaring shack at Monsieur and Madame Plante's farm and even had a little chocolate bucket with syrup in it.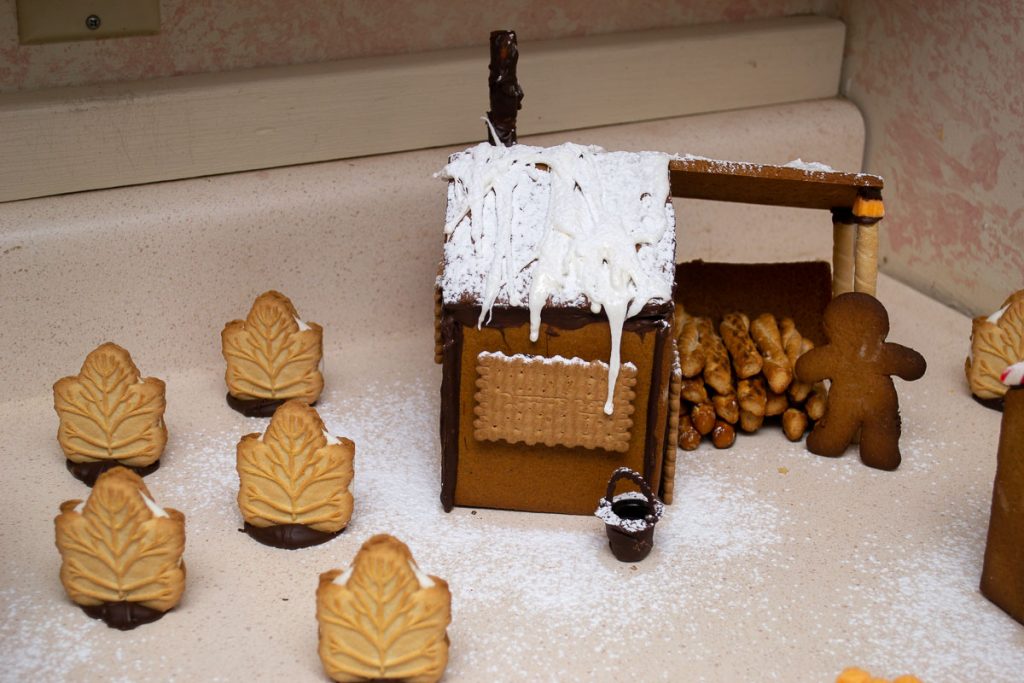 The second best part of making a gingerbread village is eating it! Our recipe comes from an old Taste of Home magazine and not only makes the best gingerbread houses but tastes good too. We've also learned that gingerbread and chocolate make a delicious combination. 😉