Have you ever held a little downy ball in your cupped hands and felt the pitterpatter of a chick's heartbeat against your fingers? We are always amazed at how delicate a little chick can be! Matthew and N'gella added 6 new hens to their flock this year and we enjoyed watching them grow from tiny cuddly yellow fluffs to half grown gangly creatures.
One sunny afternoon, Rachel and the chickens had a photo shoot. She posed with some trepidation, but by the end she was gesturing towards her little friends and pointing back at the red wagon, begging for another ride. And at the end, a ride on the tire swing was a bonus treat!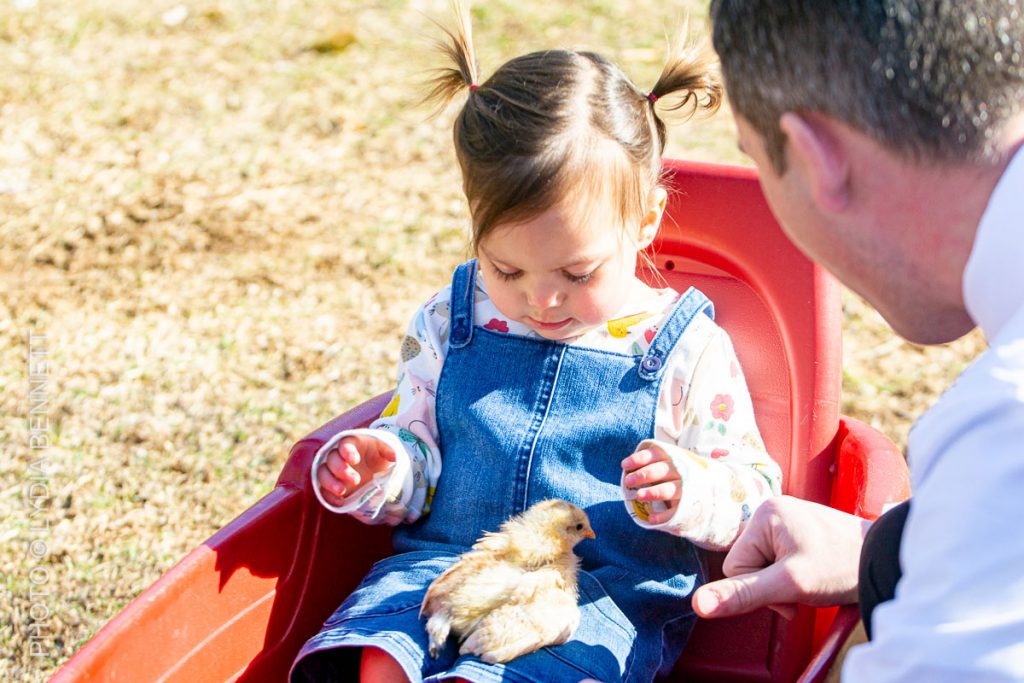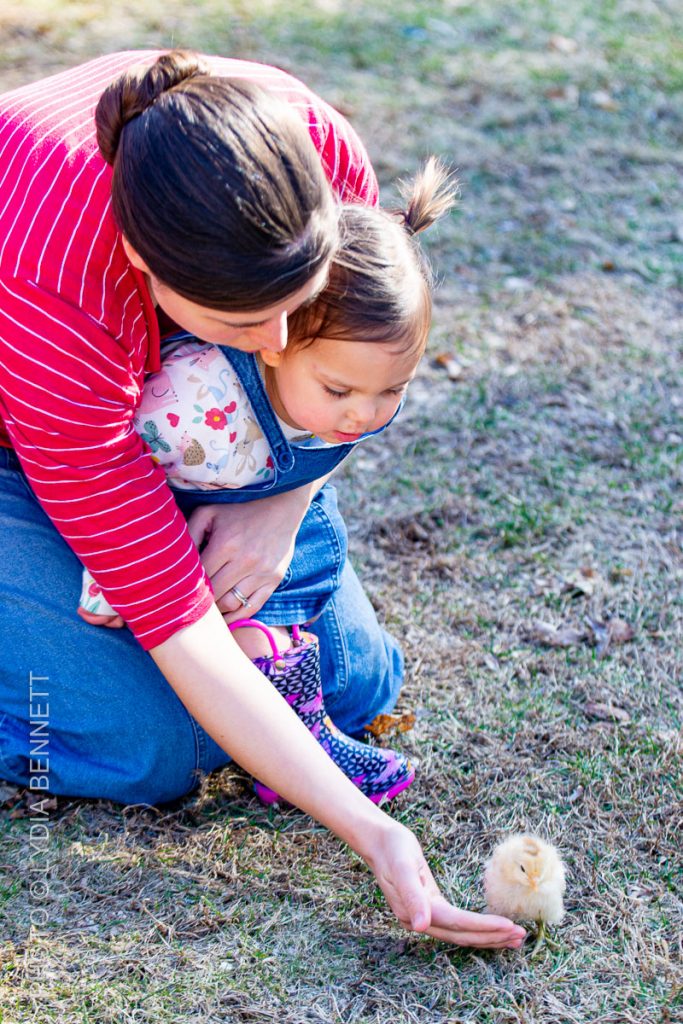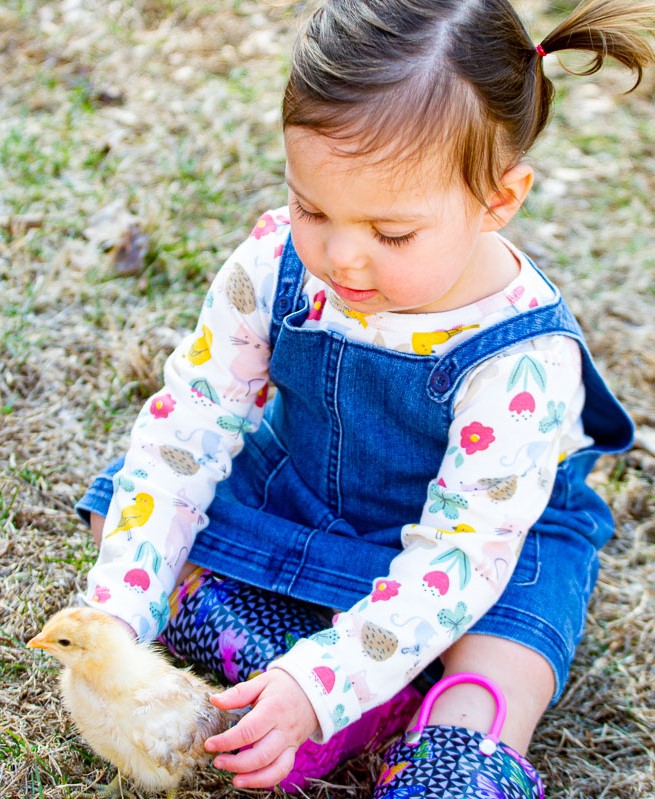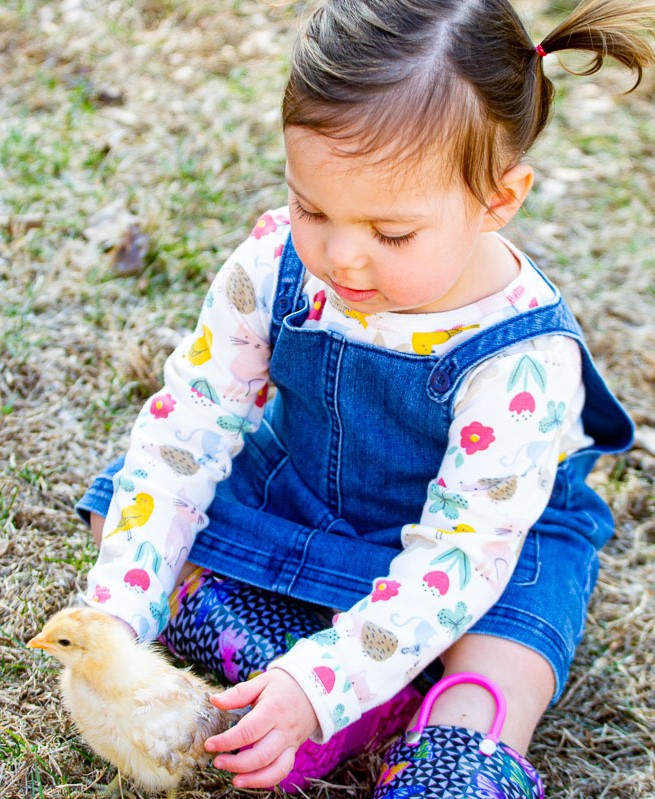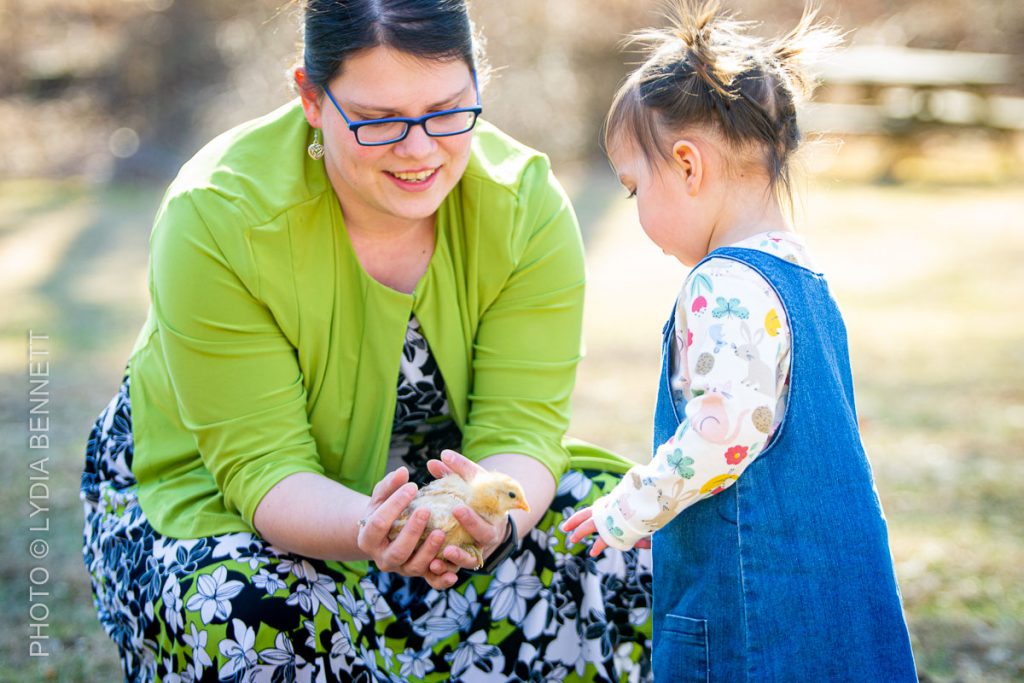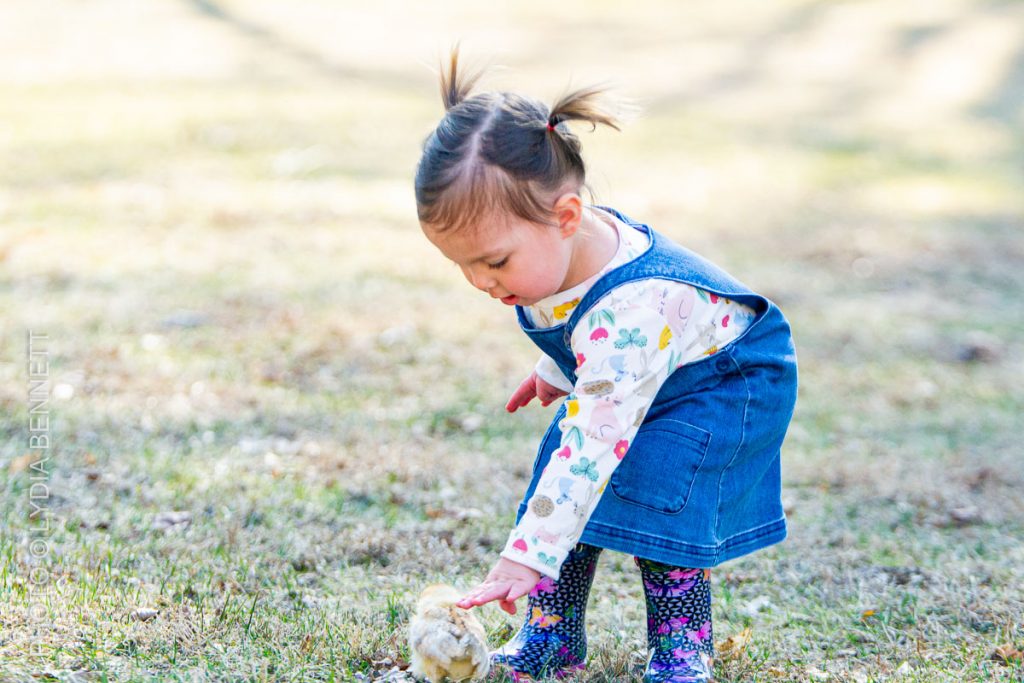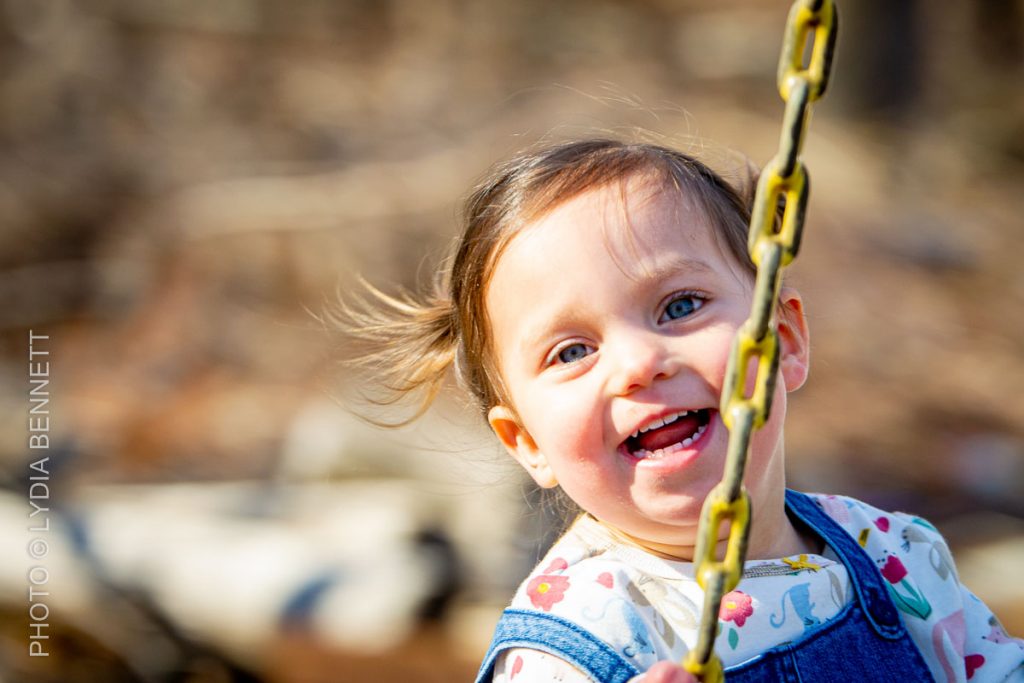 We also have enjoyed time in the slowly-getting-warmer outdoors! Can you tell which 4 girls are in the shadow pic?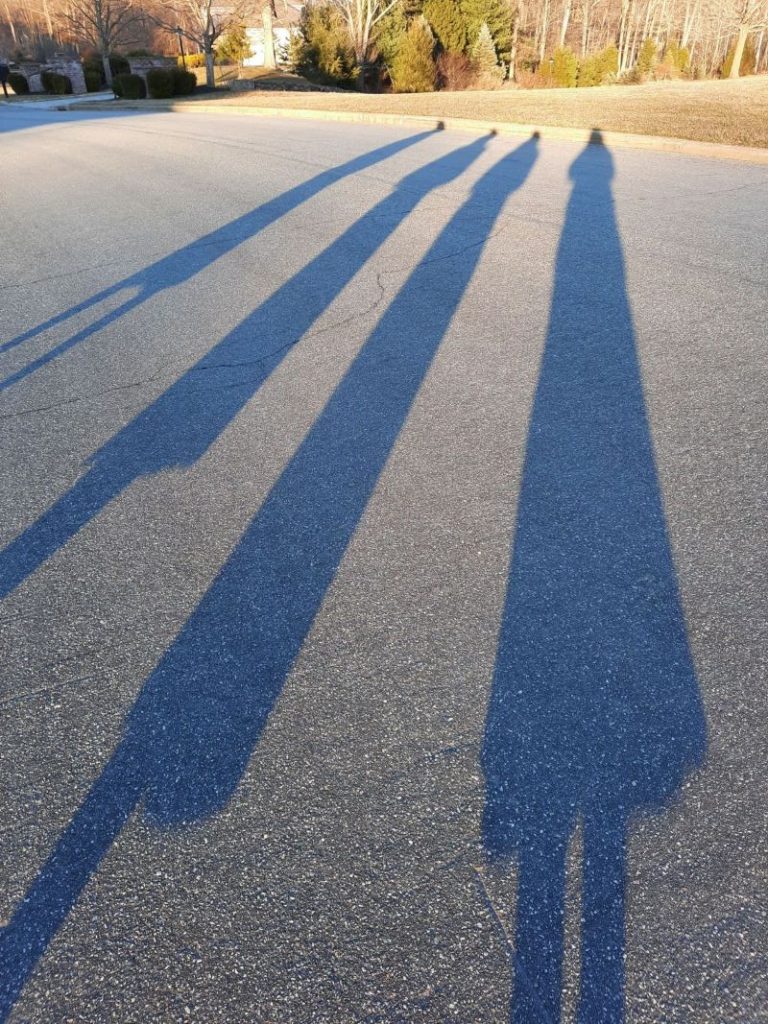 That's ok, neither can we. Here are the faces behind the shadows!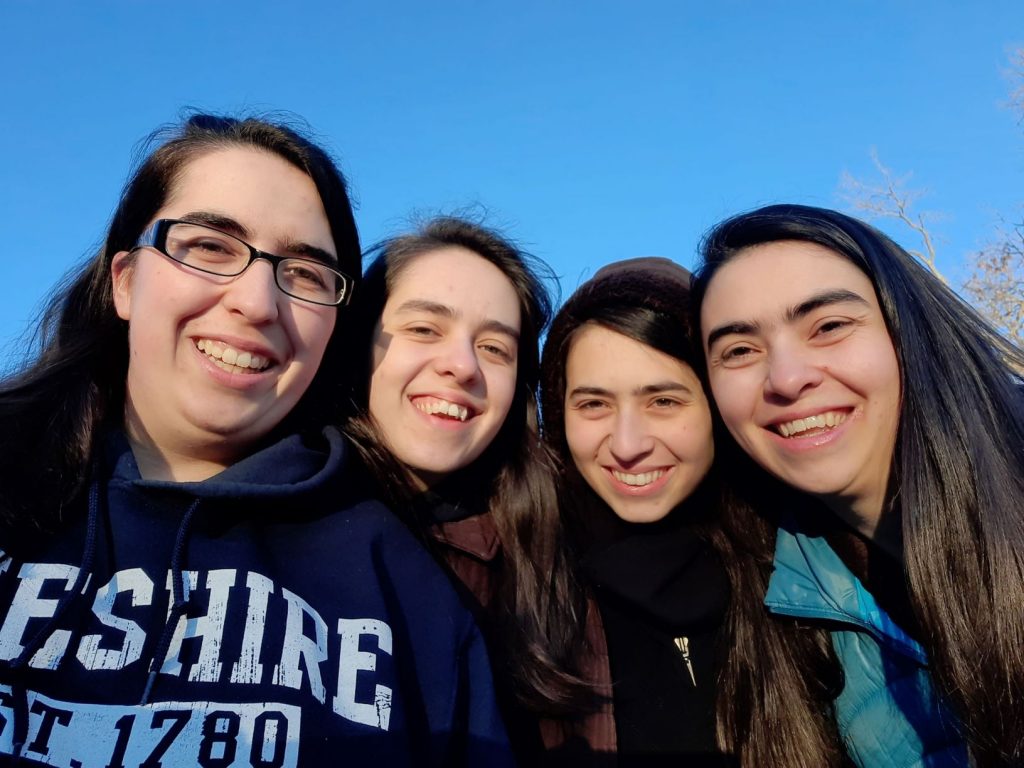 Warmer weather also invites us to enjoy a pastime we love (and Rachel loves too) – hanging out the clothes.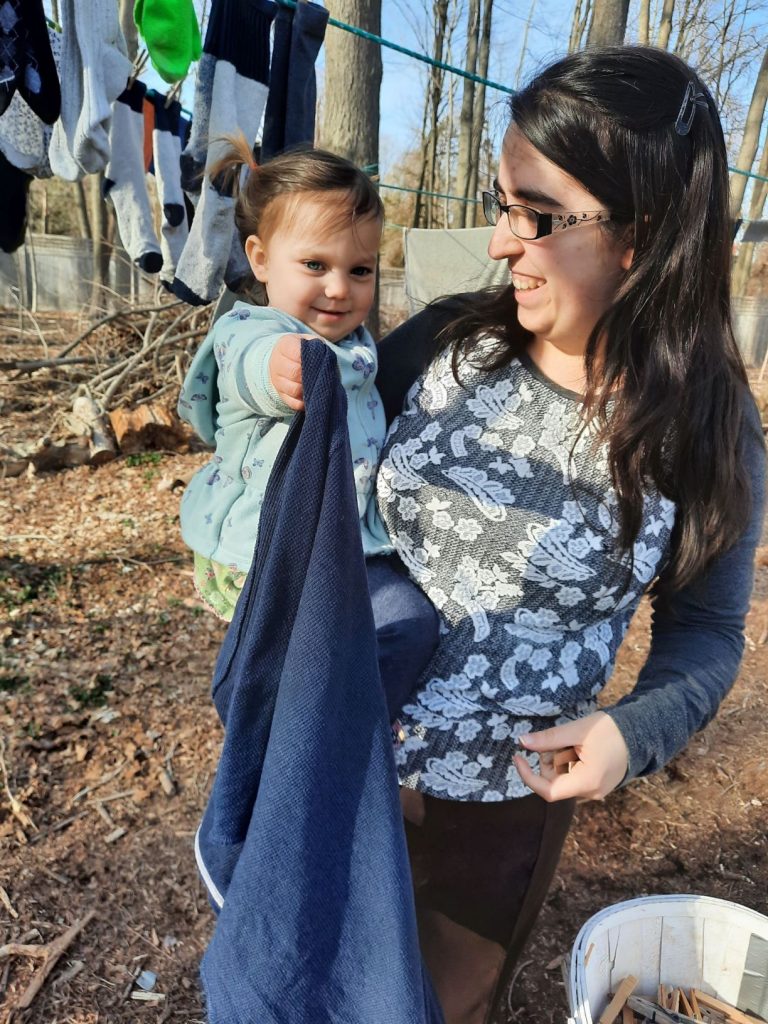 Resurrection Sunday is always a special time of year with extra special music. We enjoyed practicing together as we prepared for our concert and livestream, Living Savior, Living Lord. Julianna spent the weeks leading up to April 4th working out the details of her chalk talk, getting proportions just right and timing the drawing to end with the narration.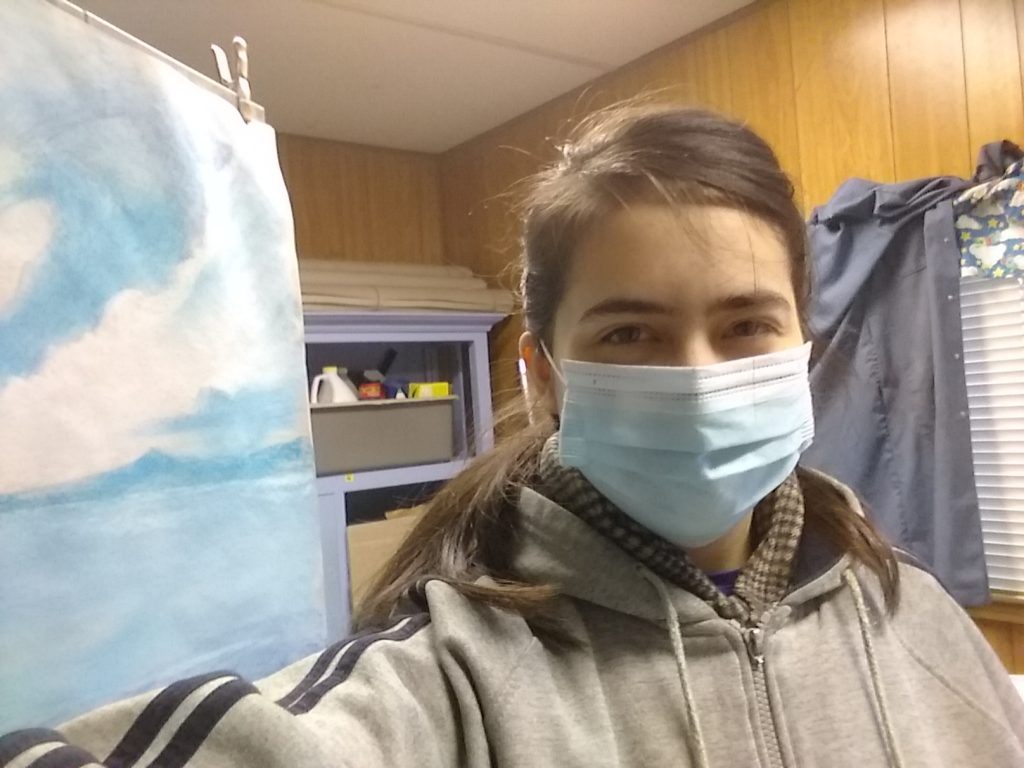 The night before the concert, we set aside time run through the program from beginning to end and got in a few selfies in between.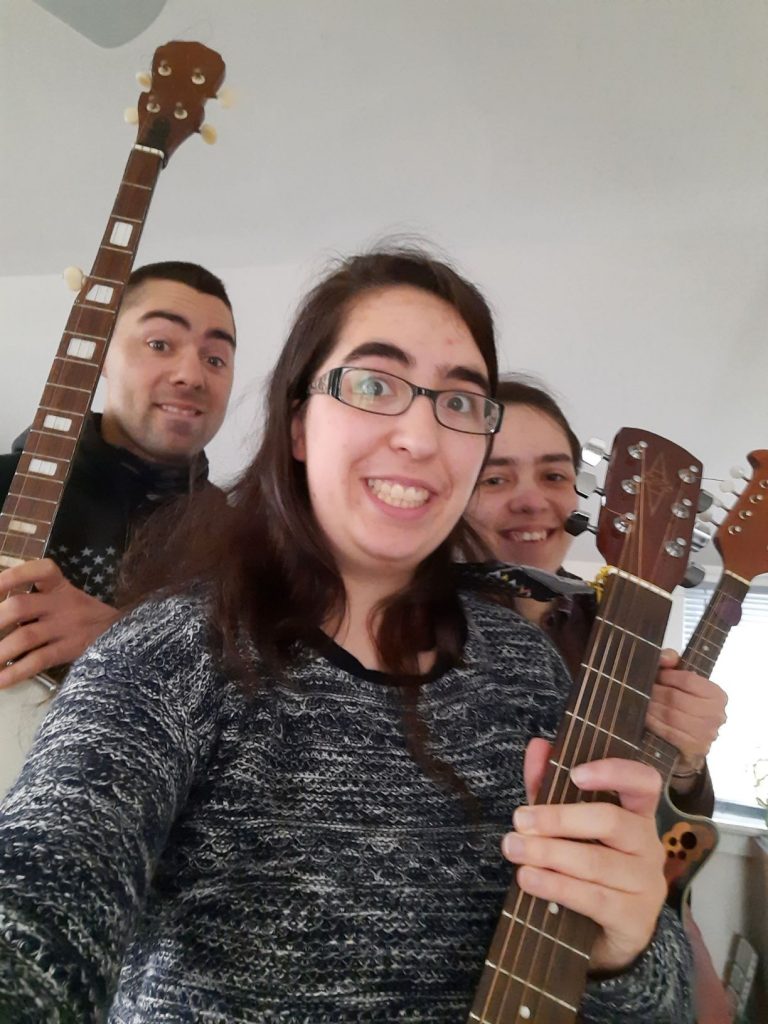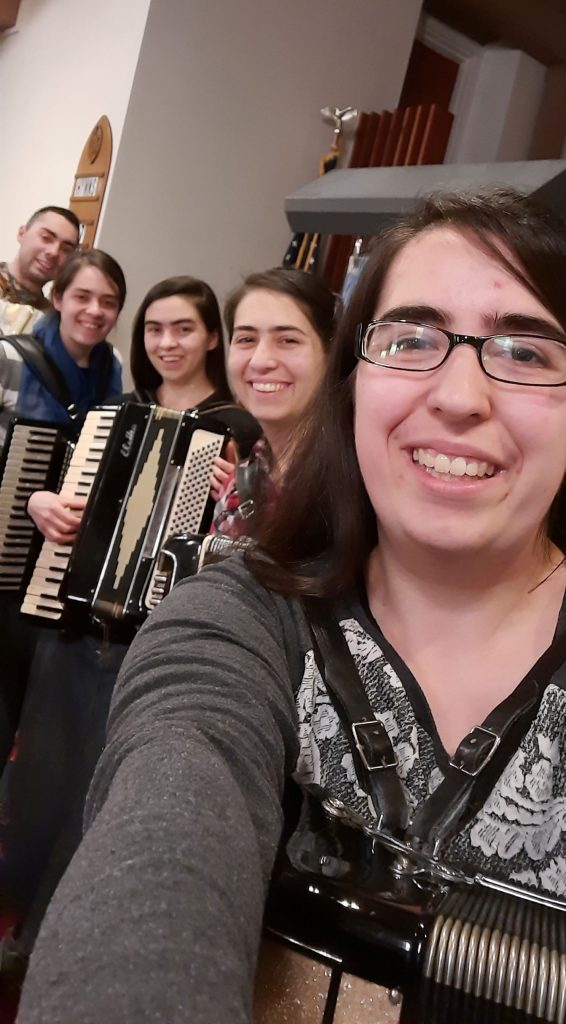 The narration for the chalk talk featured excerpts from "The Rock That Moved," a sermon preached by Senate Chaplain Peter Marshall (1902-1949). It draws us through the compelling experience of Peter the disciple of Jesus, from the depths of despair to the firm foundation of the risen Christ's power and love. The same Jesus can transform us, too, if only we will let Him!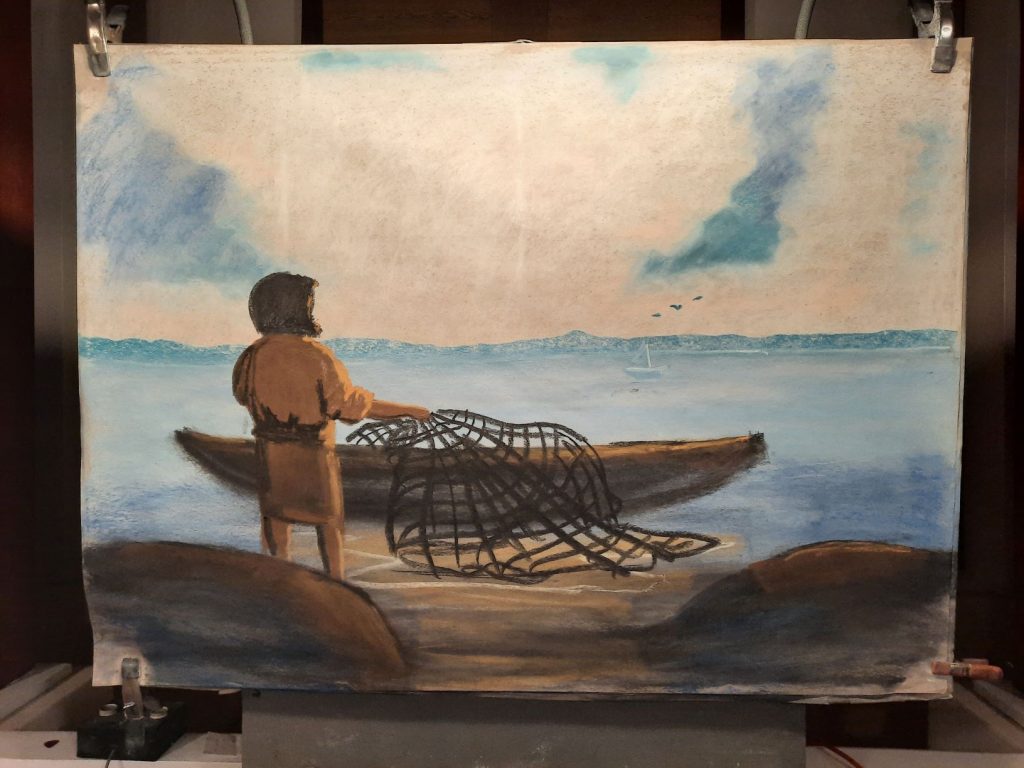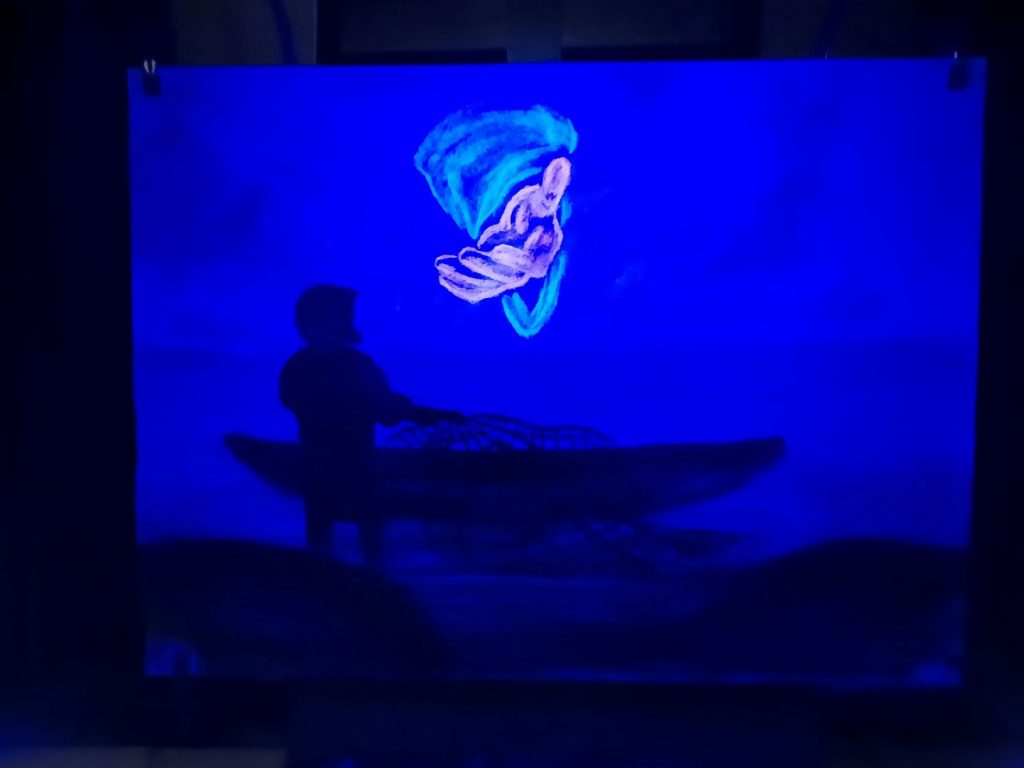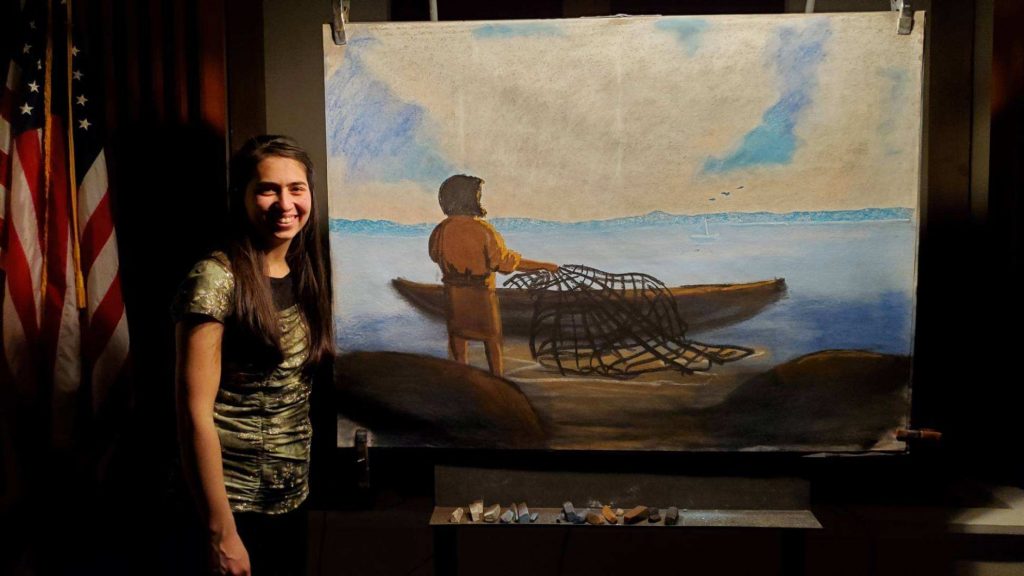 What a thrill it was to share an evening of music celebrating the wonder and truth of the resurrection of our Savior and Lord, Jesus Christ!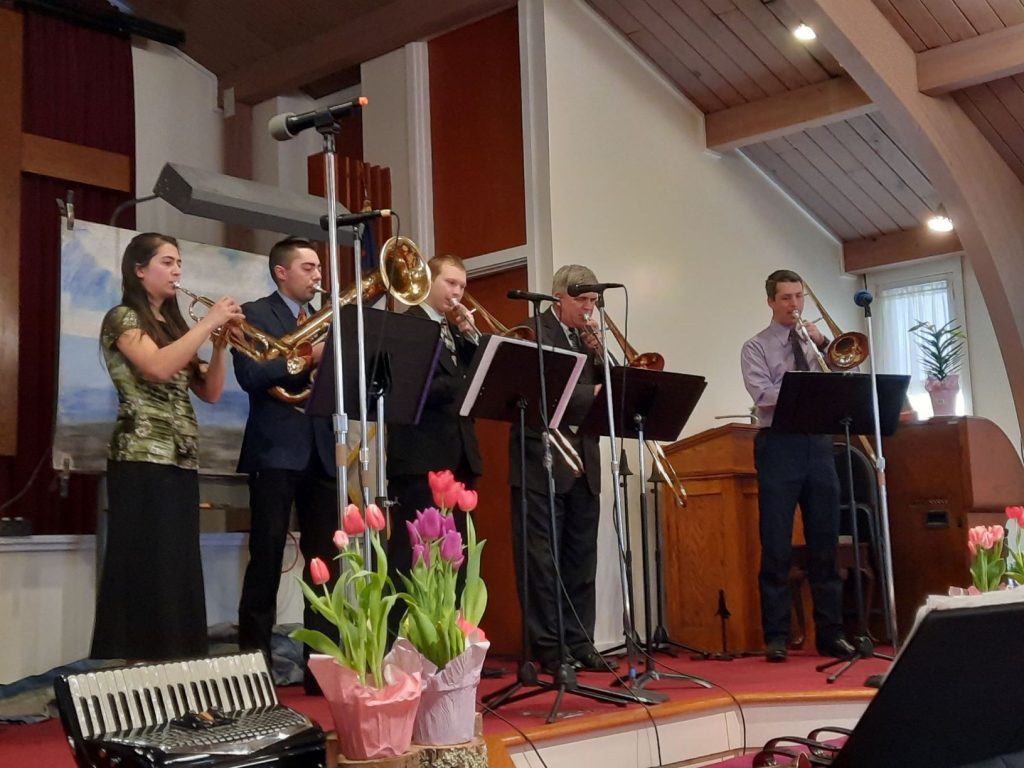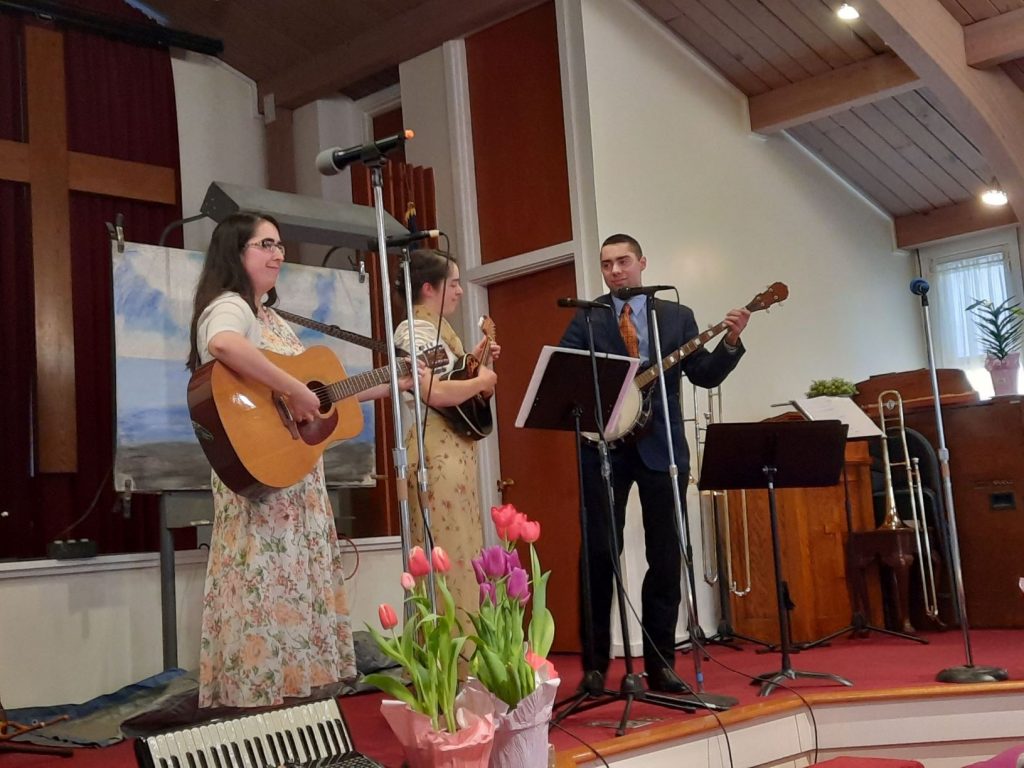 "Then Peter, filled with the Holy Ghost, said unto them, Ye rulers of the people, and elders of Israel, If we this day be examined of the good deed done to the impotent man, by what means he is made whole; be it known unto you all, and to all the people of Israel, that by the name of Jesus Christ of Nazareth, whom ye crucified, whom God raised from the dead, even by him doth this man stand here before you whole…Neither is there salvation in any other: for there is none other name under heaven given among men, whereby we must be saved."
Acts 4:8-12