Proverbs 13:22 says, "A good man leaveth an inheritance to his children's children." This month we are reflecting on the inheritance our grandfather, Raymond Bennett, Sr. left us twenty years ago. Most people would probably think of money or property as an inheritance to leave your family. But like the apostle Peter in the book of Acts, our grandfather could say, "Silver and gold have I none, but such as I have give I thee."
As a young man, Grandpa desired to be a preacher of the gospel of Jesus Christ. But after attending one semester of Bible school, he put his plans on hold to provide for his growing family, which eventually numbered nine children.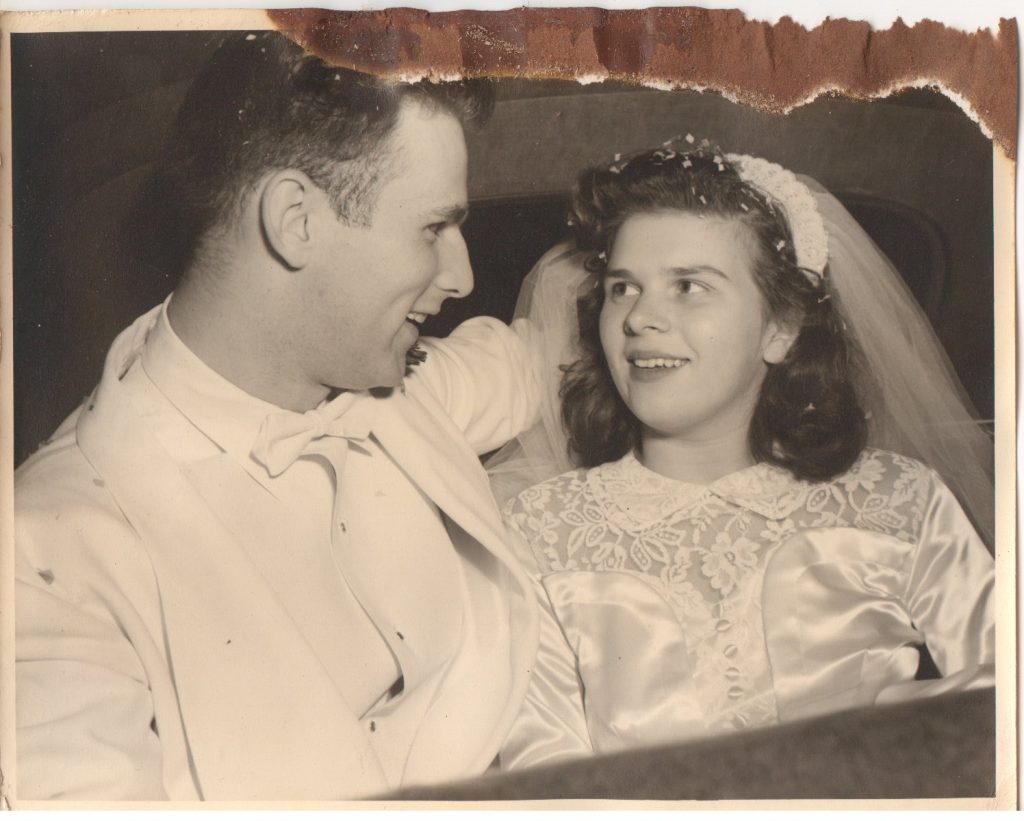 In his late sixties, he signed up for a class or two at New England School of the Bible, in his home town of Southington. That class or two turned into a semester or two, and a goal of earning his Associates in Bible degree. In late 2000, he was diagnosed with inoperable cancer. Knowing that he was dying, one of his regrets was that he was just a few credits short and would not be able to complete his degree.
One thing he could still do, however, was to preach a sermon, and on his 71st birthday, May 13, 2001, he stood before a congregation which included his wife, each of his nine children, and a large number of his 30 grandchildren (2 more were born after he passed). None of us will ever forget it. His theme? It is better to trust in the Lord than to put your confidence in man. It was a message that would become a legacy.
That evening, Grandpa sat on the platform ready to preach a sermon, frail but full of faith in his God, not knowing that the faculty of the school would award him with the degree he had worked so hard to obtain. Bringing out a cap and gown, they presented him with his Associates in Bible degree.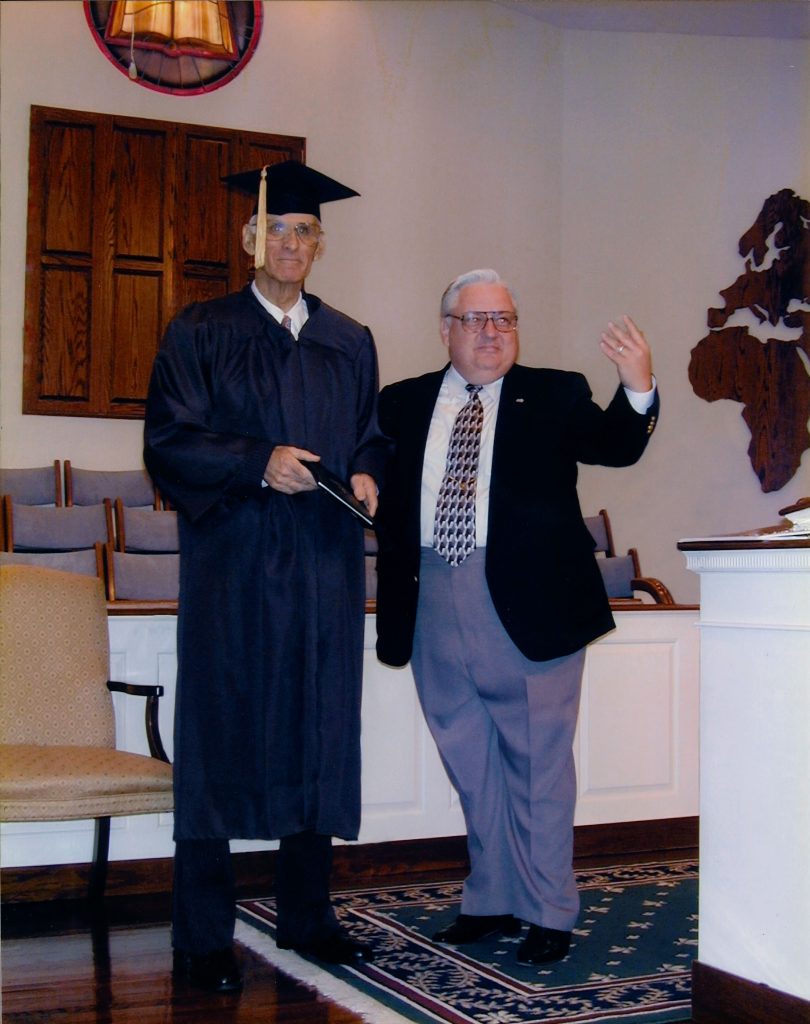 Grandpa graduated from his earthly life two months later, leaving his message imprinted deeply on our hearts. Indeed, it is better to trust in the Lord.
This is our inheritance.