One of the highlights of February for our family is hosting an evening of marriage encouragement at our church. The event is truly a team effort and several days are spent in preparation. Lydia headed up the decorations, dreaming up lovely decor from poring over ideas online and utilizing plenty of white lights and tulle. She and her team of helpers cleared the downstairs, washed and waxed the floor and set up tables and chairs – then came out the bins of flowers and the boxes of lights.
Meanwhile, in the realm of foods and pastries Susanna crafted a menu fit for a queen. She and Carolyn made an efficient team with a minute schedule tacked up on the wall above the stove, detailing the timing and steps for food preparation. Together they created delicate chocolate bowls for a tasty orange mousse dessert, dipping balloons in melted chocolate and placing trays in the freezer to harden them into lovely shells. We marveled over the ability to dip a balloon in hot melted chocolate without the rubber bursting-until it did!

When the couples arrived that evening, they were welcomed by Dad who began the evening with a couple ice breaker games, followed by a video message on making Christ central in the marriage relationship. After the message, the couples were ushered downstairs where they were seated at the tables and served by our cheerful wait staff. In the kitchen, the crew bustled in busy concentration, plating fresh piping hot rolls, dishing out creamy broccoli soup and baking salmon to perfection.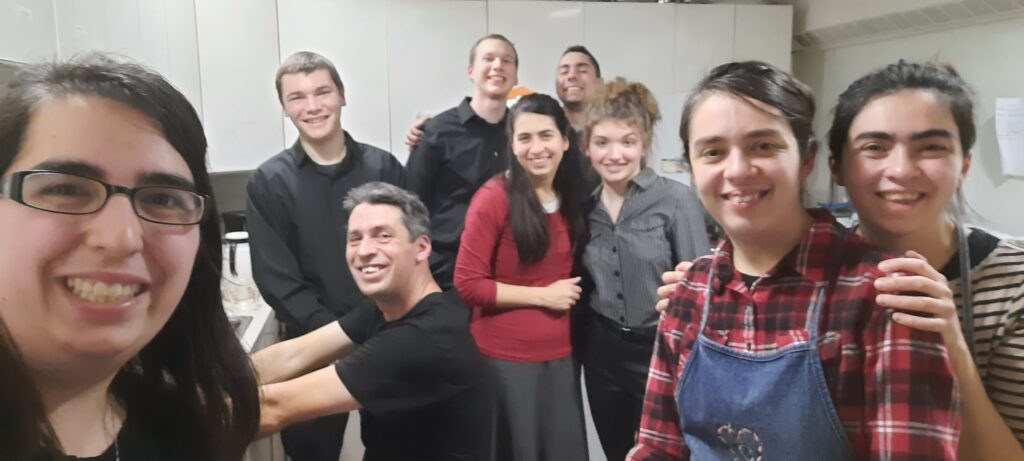 While the couples enjoyed their main course, the desserts were prepared with artistic care, each piece of waffle cone and each swizzle of chocolate tastefully arranged. At the end of the evening, as soon as the guests had gone upstairs, the crew came out to clear the dishes and fold up the chairs and we sighed to see all that loveliness melt away almost as quickly as it had been created. But, we all agreed, it is worth it. And we are eager to do it all again!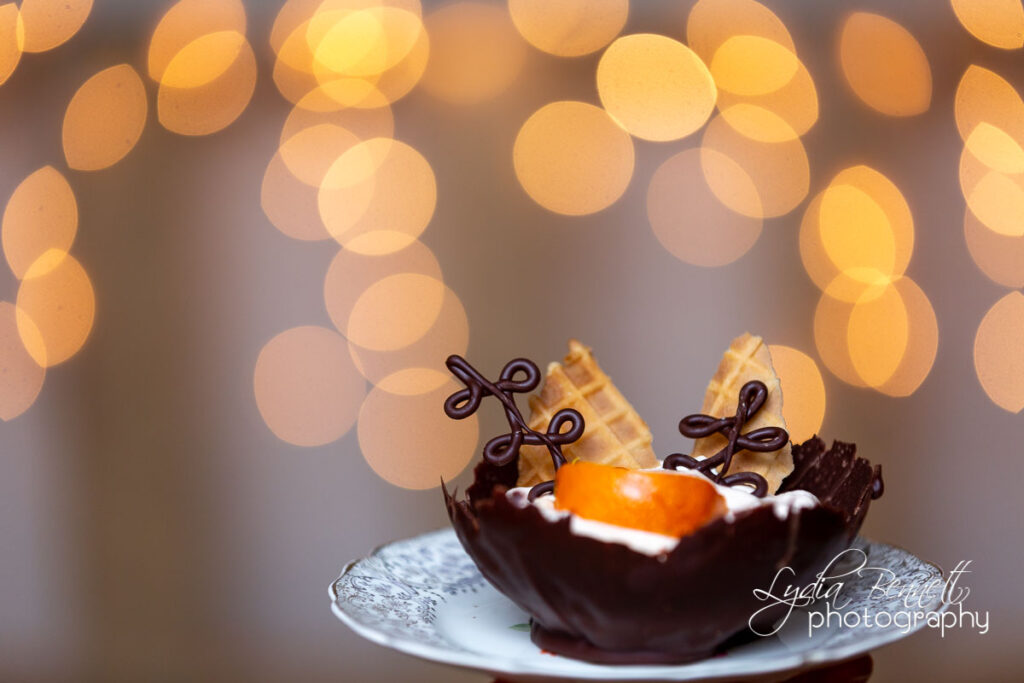 "Give, and it shall be given unto you; good measure, pressed down,
and shaken together, and running over, shall men give into your bosom.
For with the same measure that ye mete withal it shall be measured to you again."
(Luke 6:38)